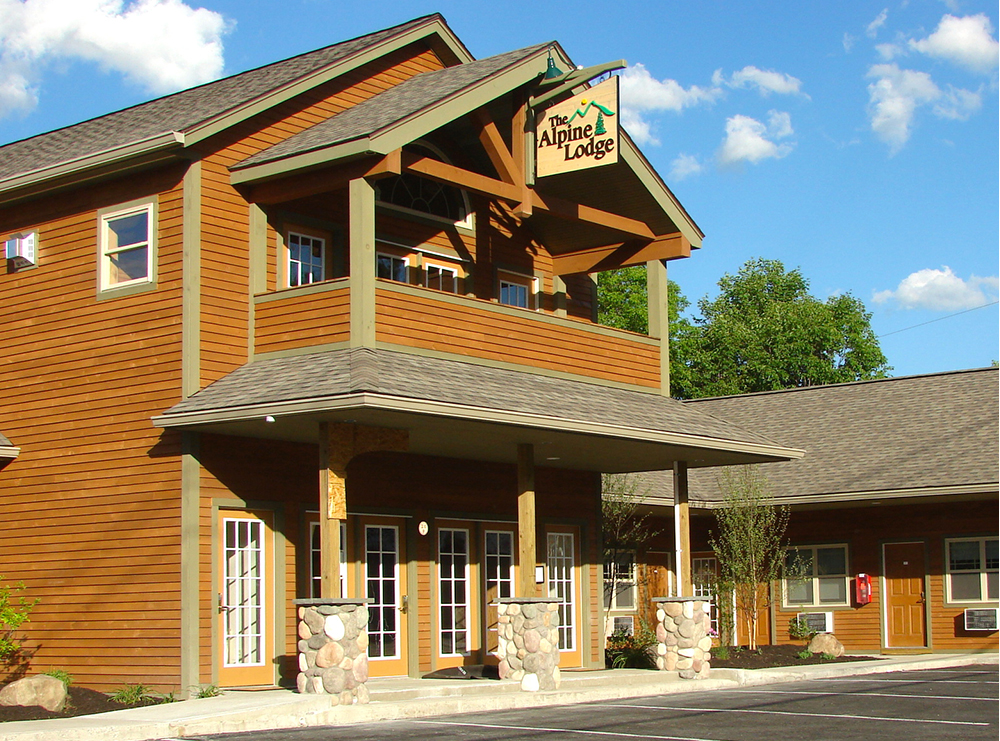 By Jennifer Farnsworth
The North Country expect the Alpine Lodge's transformation into what new owner Keir Weimer describes as both a smart hotel and a property set up to keep people safe from COVID-19.
The real estate entrepreneur purchased the property at 264 Main St., North Creek, in late May for about $1.2 million.
Weimer, president of Adirondack Hospitality Ventures LLC, said she has worked to transform the 19-room property with top-level voice, streaming and energy-efficient technology as a way to provide guests with a modern, yet still rustic, experience. Weimer said the company is excited to show patrons the changes in technology.
But the top priority is safety. He said they have been working diligently to ensure the safety of their employees and guests in light of the coronavirus pandemic.
"We are, and have been, COVID-ready. We have taken extra precautions beyond what Albany is requiring of us to ensure guest safety," said Weimer. When calling for reservations, people are being assured ensuring of their safety and those calls have resulted in reservations being booked.
The property is located five minutes from Gore Mountain and many other outdoor attractions, such as river rafting, rail riding, hiking, boating, and activities other summer season activities that are especially popular in the midst of a pandemic that has closed many other activities.
Weimer said those making reservations are in need of an escape from the stress the pandemic has caused.
"We have had a huge uptick of reservations over the last two weeks, as more and more people look to break from the solitary and long spring, and do so safely and responsibly," he said.
Each guest room features a large flatscreen television, high speed WiFi, voice-controlled speakers and music, energy efficient appliances and lights, custom-designed rustic furnishings, radiant heat, coffee, refrigerators and more.
There are options for queen, double, or king rooms, some with a fireplace, jacuzzi and balcony, some with kitchen suites, and even a two-bedroom luxury apartment. Almost all rooms have mountain views.
The layout of the hotel gives Weimer an advantage with the amount of guests he can safely accommodate under social distancing guidelines.
"We do not have capacity limits, luckily, as all of our rooms are accessible from the outside and have keypad entry," said Weimer.
Weimer also owns, with two other partners, Great Pines, a 30-room waterfront resort in Old Forge, about an hour away from the Alpine Lodge.
To learn more about the Alpine Lodge, visit www.adirondackalpinelodge.com. To learn more about Weimer and his other ventures, visit keirweimer.com.