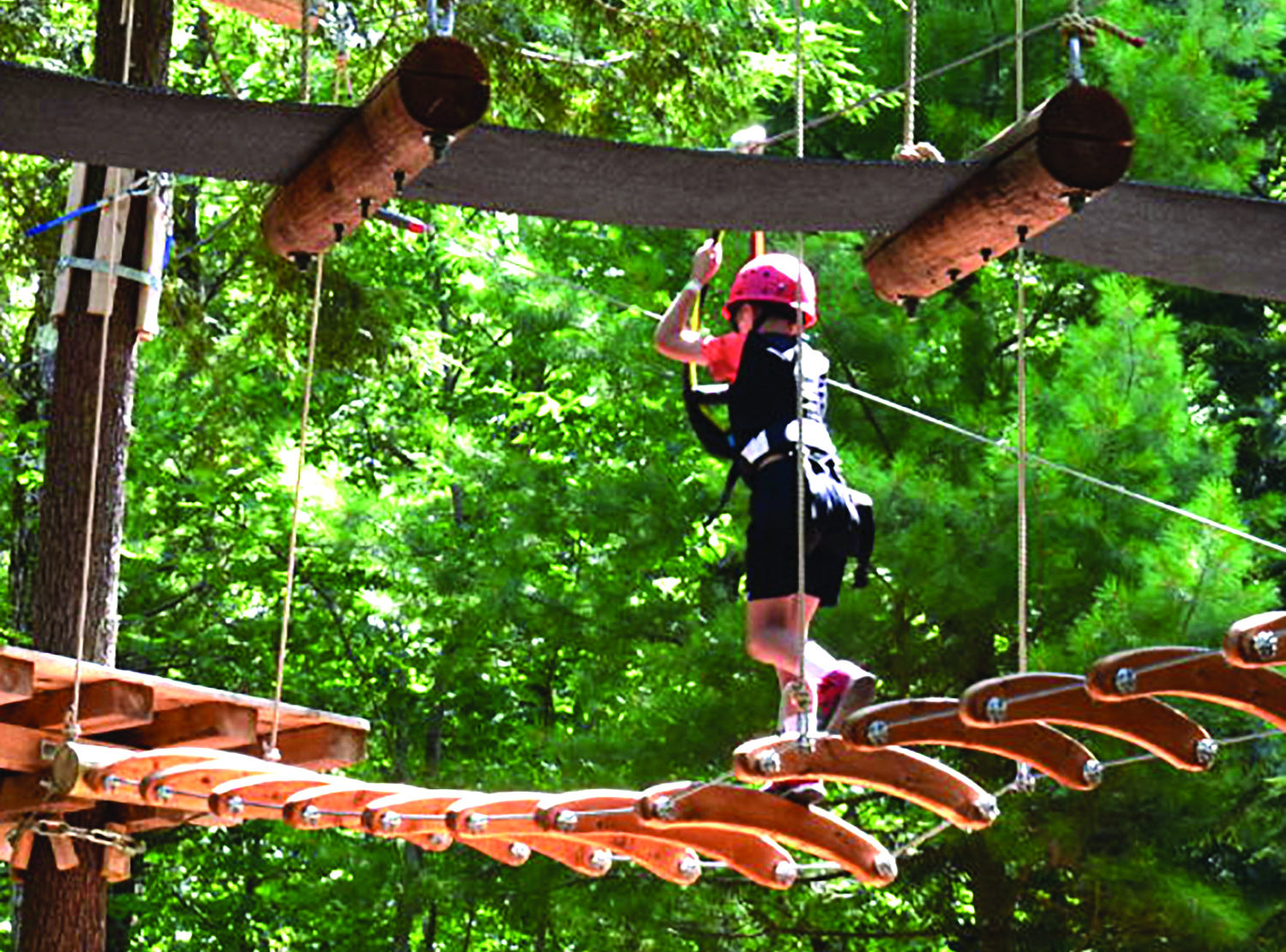 By Christine Graf
In accordance with the state's four-phase reopening plan, West Mountain in Queensbury will open for its summer season on July 4.
"The good news for us is that our activities are outdoor activities that have social distancing baked into them to begin with," said West Mountain co-owner and on-site operator Spencer Montgomery. "We think there is just an enormous pent up demand to get outdoors."
The mountain offers numerous outdoor activities including a high ropes course, mountain biking, hiking, scenic chairlift rides, and mountaintop picnicking.
When the mountain opens for business, all employees will follow social distancing and sanitary guidelines issued by the state as well as the CDC.
"The exact guidance is changing daily, so I don't know exactly what the end game will be," said Montgomery. "I'm expecting that as we move forward in the summer that the guidance will be continually updated. I just know we will be able to open and that we will conform to anything that is required. We've just been in a wait-and-see pattern and letting people know that we will be open on July 4. We will do whatever we have to do to be open."
Although the mountain will be open for outdoor recreation, weddings will not be able to take place there until pandemic gathering restrictions had been lifted. Weddings are a new addition to West Mountain for the 2020 season, he said.
"Weddings are something that we are just embarking on and we expect it to be a big part of our business in the summer. You can take a chairlift ride to the top to have your ceremony and then come back down the chairlift and have your reception at the bottom," said Montgomery. "We had our chairlift re-engineered so that we could have downhill traffic on it. Most chairlifts are engineered for uphill traffic only."
Weddings that were scheduled during the pandemic have been canceled or postponed, but Montgomery is hopeful that weddings will be able to take place in the late summer or early fall. Ceremonies are performed on a platform that sits on top of the mountain and overlooks the Hudson River.
He expects the High Ropes Adventure Park to be especially popular this year. The $1 million attraction opened last year and features six high ropes courses for climbers ages 7 and up. The course is accessed by the West Express Chairlift and is located under a canopy of trees.
For the first time, West Mountain will offer summer day camps beginning in July. Because many venues have canceled their summer camps, these camps are expected to be popular, said Montgomery.
Despite the pandemic, Montgomery said he was encouraged by the response to their winter season ski pass pre-sale that ended on May 31. Sales were up over 60 percent and set a new record.
"I think it was in part because people came last season and saw all of the new improvements," he said. "We got a new cafeteria. We got a brand new chairlift at the northwest base. We renovated the northwest lodge. All of our capital projects are done now at the ski center. We've been at this for about seven years and have done about $15 million in improvements. There's not much we haven't replaced. It's been a journey … We are looking forward to growing our brand."
According to Montgomery, management will now focus on operations and land development. They would like to build a ski-and-stay hotel resort on a large piece of property located at the northwest base area of the mountain, the former site of the Hudson Farm.
"Development would be the next phase for us," he said. "A ski-and-stay component is why we have done all of this with the ski center. It would be difficult to justify putting all of this money into a small ski area just to hope to get a return from the actual ski area. That's rarely how things work in this industry. The ski area is the engine that creates activity and pays your light bill so to speak. And then you put amenities on top of that once it's built, and that's where your profits come from."
Many of West Mountain's employees have already returned to work and are performing maintenance duties. Montgomery expects to reach full summer employment levels in July.
For more information on West Mountain, visit www.westmountain.com.