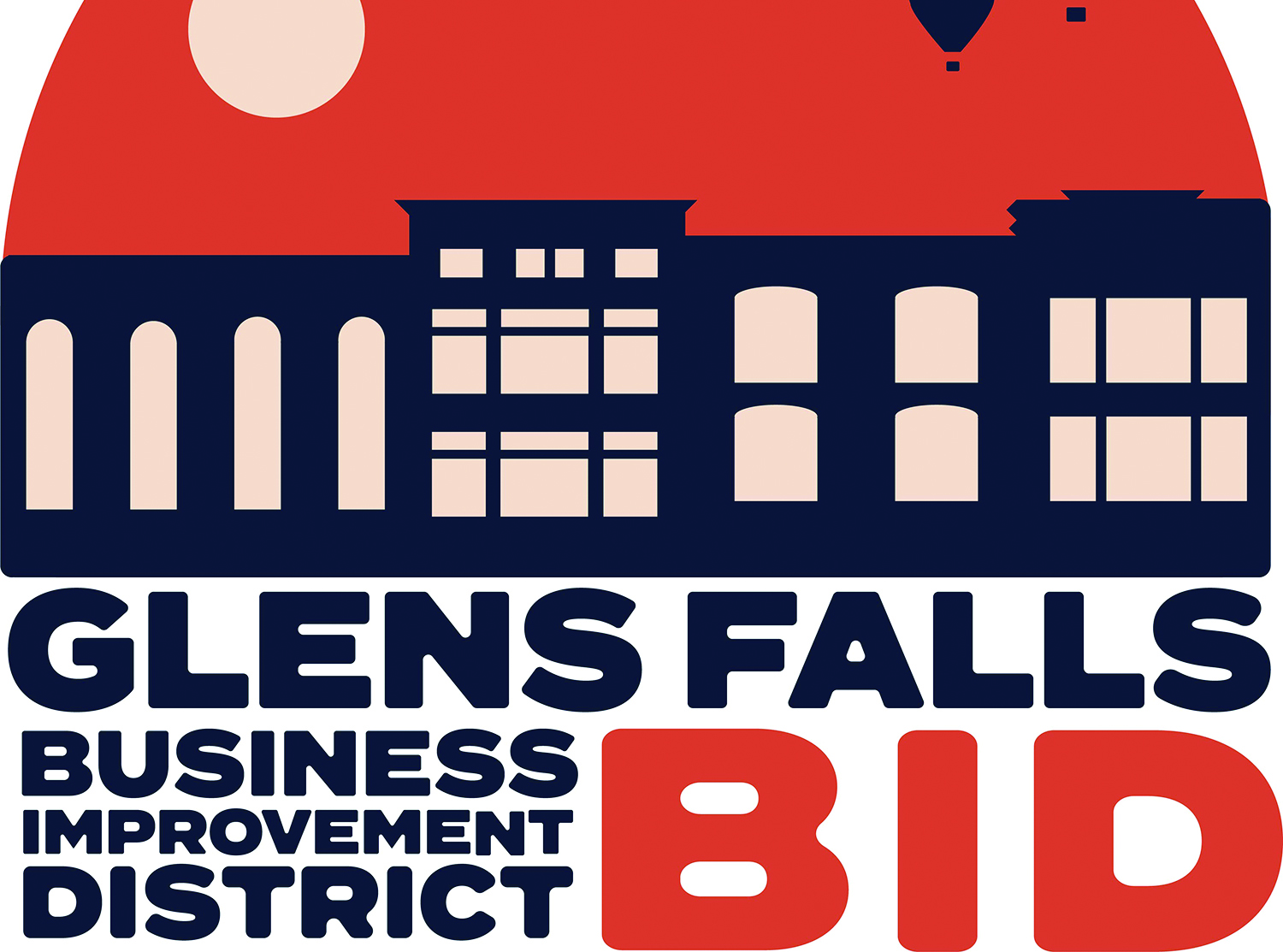 Andrea Harwood Palmer
The Glens Falls Business Improvement District organization has been around for awhile, but its membership feels it has been under the radar.
A rebranding is taking place to improve that.
"It became apparent over our last few months of strategic planning that we needed to make people more aware of the BID—what we're doing, what our purpose is. We've been around for 15 years, and we've done a lot of projects, and we've been very quiet about it," said Dan Burke, BID president.
"The board said, 'You know, it's important that people know what we're doing. We need to give them the opportunity to get excited, get energized and join in.' The rebranding launch made sense. It's important that people know as a state and local entity, we're spending money well," Burke said.
The BID began around 15 years ago.
Burke has been there from the beginning. The city asked business people who were also property owners to look into forming a Business Improvement District and it became a reality. It began to form around the time Centennial Circle was being constructed in Downtown Glens Falls.
"We started slow. Our budget wasn't very big. Nonetheless, one thing led to another. We put in crosswalk signs, some trash cans, we did a parking space availability study, we decided that City Park needed some attention. So we went after that," said Burke.
Between raising money, getting in-kind donations and borrowing money, roughly $500,000 was invested in restoring the park. Around the same time, Crandall Library was making improvements to its portion of the park. Distressed trees were removed, new sidewalks and a new sprinkler system put in, and the bandstand received refreshing. Going into the library from Maple Street, benches were put in as well as a brick retaining wall that now acts as a flower planter.
"After all that, we said, 'You know, our decorations for the holiday season are a little dated, a little worn'. So we went after it. When Glen Street was fixed up, electricity was installed at the base of all those trees you see, for the post part. We were able to invest in the lights, garland and bows you see at Christmas time," said Burke.
The group had electricity installed near all of the trees at the exterior of the park.
"It's lit up now because of that project," said Burke. Based on people's input, BID added the stairs to the bandstand on the Ridge Street side and put in a new flag and plaques.
"We replaced the beat up wooden benches with composite material that will withstand our winters. The city will install those in the spring for us. And now we're on to new things," said Burke.
The BID contracts with Jim Gerarde on the maintenance of City Park.
What the organization could really use is involvement.
"We need to let people know more about the BID's mission and what we're trying to accomplish. Our goal is making people more aware, and giving them the opportunity to come and help. Volunteers and good ideas are always needed," said Burke.
The BID is overseen by a board and has no paid staff.
"What's next for us? The fountain on Warren Street, between St. Mary's and the parking lot. That's gone dry. It's been in disrepair, shut off and drained. We're taking a hard look to see what we can do with that space," he said.
"Our mission is to enhance the value of the property and the experience of the people who work, shop and live there. It can be little things. Those things add up. We've accomplished a lot," said Burke.
He cited the city, the library, the board, and before volunteers for helping accomplish the tasks.
"The City of Glens Falls has been wonderful in supporting us. All of those folks, over the years, have put a lot of thought and effort into this, to make it better. Downtown is an incredibly spectacular area, especially compared to what it was 20 years ago. The BID had a part in helping to do that. That's what we keep in mind, and that's what keeps us motivated," said Burke.
The public is welcome at BID meetings. Meetings are held the third Tuesday of the month and are currently being held via Zoom or phone. More information can be found at www.downtownglensfalls.org.