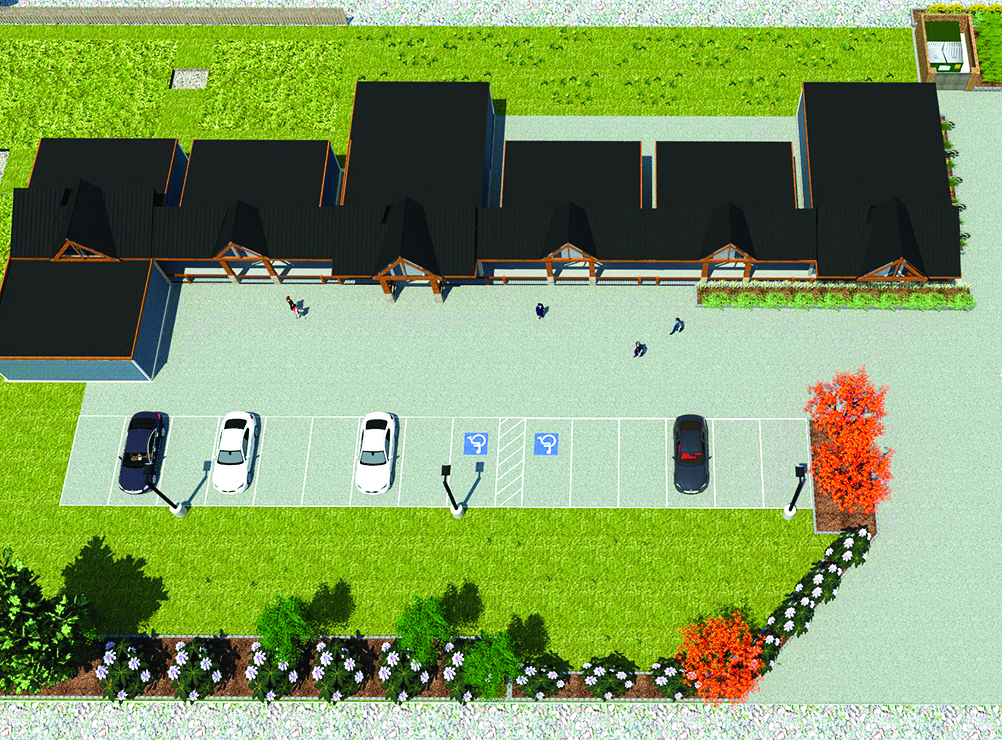 By Jennifer Farnsworth
A property with open space in Queensbury is being cleared for the construction of a virtual sports facility.
David Brindle of Luxury Box LLC, developer of the project, said the facility will include seven separate buildings located on Route 9 across from the Fun Spot.
Brindle said the zoning approval came through at the end of January and they are now just waiting for final approval on building permits.
Brindle expects the project to be completed by mid-March if all goes well.
The seven buildings will have virtual golf. It will also give customers options for baseball, darts, soccer, hockey, hunting and more. The golf simulators also offer much more than the traditional program, said Brindle.
"The technology with these games is so advanced. We have golf simulators in the area but this goes way beyond what we have seen, with a putting simulator and the ability to play many courses," he said.
A press release touts Luxury Box as "fully air conditioned and heated. Since our Luxury Box is totally enclosed you are protected from the outside weather conditions. Another great feature is the speed of play. If you only have one hour you have enough time to play 18 holes at Pebble Beach.
"The natural contours of the fairway and green, water hazards, wind, as well as the occasional contact with a tree add to the reality. The use of normal clubs and balls and such variety of competitions such as stroke and match play scramble or skins enable you to play golf on some of the best courses in the world, 365 days of the year."
The seven buildings will be portable structures that will offer flexibility for people to watch movies or events in their own private theater where people will be able to access their personal entertainment streaming accounts. The buildings can also be rented and transported to private parties such as corporate events.
Brindle said the buildings with gaming experiences will be 554 square feet in size—16 feet wide by nine feet tall—with one at 959 square feet. An office and restrooms will be housed in the larger building.
As far as COVID concerns, Brindle said the buildings can only house about six people so they would meet an ideal capacity. He added that they will be doing a deep cleaning in between rentals and will have ventilation systems installed.
Brindle said another perk is rentals by the day will give customers 24-hour access to the building. He added the experiences can be rented by the hour, day, or week.
The structure will use the columns that are made by Dean Lally LLC of Queensbury, where Brindle also works. They manufacture prefabricated steel columns found commonly in buildings like schools, hospitals, and parking garages.