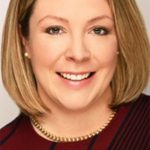 Jessica E. Stover, Esq., a former partner of The Towne Law Firm, and Christine E. Taylor, a former associate, have both been named as principal partners of the firm.
Stover is in charge of the firm's Saratoga Springs office location.
Before moving to Saratoga Springs in 2007, Stover attended Union College, earning a Bachelor of Arts degree. She went on to Syracuse University School of Law, where she received her J.D. degree. She also obtained an L.L.M. in Real Property Development from the University of Miami School of Law.
Stover's real estate law services include both residential and commercial purchase and sales, leases, bank representation, homeowners' associations/condo associations; title examination and title insurance law, and estate planning.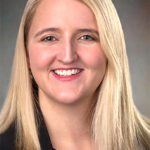 Taylor joined the firm in 2018 and has refined her practice to focus primarily on the hospitality industry, serving clients across the entire northeast as well as nationally.
Taylor, originally planning to focus her career on entertainment law, attended UCLA School of Law where she received her J.D. degree.
A former professional opera singer, she began her career working with a variety of production companies and movie stations. She ultimately returned to Upstate New York where she transitioned to providing comprehensive legal services to various small businesses, with a specific focus on campgrounds and RV parks.
The Towne Law Firm has local area offices in Glens Falls, Saratoga Springs, and Albany, NY
* * *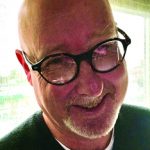 Sustainable PR, a Glens Falls-based public relations agency providing earned media services to green companies, has expanded its team to serve the communication needs of companies in the green economy.
David R. Evanson, John F. Kouton and Nicole Hallberg collectively bring decades of marketing communications experience in financial communications, public affairs and content marketing to clients seeking to leverage sustainability as a driver for growth, the company said.
The company also announced its first client, Soho Waterworks, a Brooklyn-based start-up water distributor.
Evanson has over 30 years of experience in the media, on Wall Street and in media relations. With a background in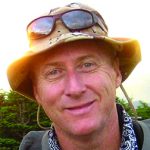 financial writing, and in particular in writing about sustainable investing, his well-developed understanding of environmental, social and governance issues is an asset in appealing to a younger, more environmentally-conscious consumer base, who have shown an interest in putting their money where their values are.
His work has appeared in national media such as Barron's, Forbes, Investment Dealer's Digest, On Wall Street, Financial Planning and Entrepreneur.
With over 25 years in public relations, Kouton has counseled and led leading pharmaceutical, food science, personal care, nutraceutical and agricultural companies, including Johnson & Johnson and Sanofi, Inc. More recently, he has overseen
projects relating to nuclear medicine compliance at GE Healthcare and sustainable practices for an emerging cannabis company.
Hallberg is an experienced content marketer and has provided B2B and small business clients with ghostwriting and marketing services for nearly a decade. She provides Sustainable PR and its clients with blog posts, social media and web copy content development expertise to strengthen performance for earned media, PR, SEO, branding and thought leadership campaigns.