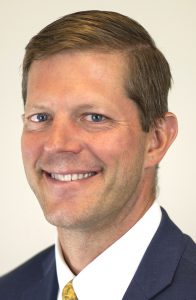 By Rick Schwerd
There's a lot of talk about inflation, but truly understanding its impact can help you plan for the long term. Let's take a closer look. 
What is inflation?
Going back to basics, inflation is the increase in the average cost of goods and services over time. We see this at play in our daily lives. The cost of a loaf of bread in 1990 was 75 cents, $1.99 in 2000 and $2.99 in 2010. Inflation can be a positive or a negative. We all like to see inflation in our wages. It's a different story at the gas pump or with our grocery bill.
Fast-rising inflation, or hyperinflation, can devastate an economy as money becomes less valuable, goods are hoarded or become scarce, and demand escalates prices. On the other hand, deflation is also a negative, as consumers are rewarded with lower prices for delaying purchases. Consumer demand drops and economic activity falls, creating a harmful downward spiral.
How is inflation measured?
The Consumer Price Index (CPI) is the most common measurement of inflation. Compiled by the Bureau of Labor Statistics, CPI tracks the change in the cost of consumer goods and services, such as vehicles, food and housing. One of the Federal Reserve's mandates is to maintain stable prices. This has been defined as an average inflation rate of 2 percent annually.
How does inflation affect your savings and investments?
Inflation erodes the purchasing power of money. The idea that putting money "under the mattress" is the safest place almost guarantees that your purchasing power will be diminished. With an inflation rate of 3 percent, $1,000 will have the purchasing power of about $915 in three years.
In order to maintain purchasing power, your savings and investments need to maintain a total return at or above the inflation rate. Here's how that might look. An investment that returns 2 percent in a 3 percent inflation environment will actually produce a negative return (1 percent) when adjusted for inflation. Not the ideal outcome.
How do you find more stability?
Fixed-income investments such as bonds, CDs and treasuries are generally purchased by investors to provide a stable income stream and return principal. However, since the interest payments typically remain fixed until maturity, the purchasing power of the interest payments and principal decline as inflation rises.
Stocks have generally been a good investment vehicle relative to inflation over the long term, although with greater volatility than fixed-income investments.
Keep in mind, companies have the ability to raise prices of their products and services when their costs increase in an inflationary environment. Assuming consumer demand remains stable, higher prices will result in higher earnings. Sudden or unexpected increases in inflation can, however, result in negative returns for stocks over short-term periods due to increased uncertainty regarding the economy.
Commodity-related investments and real estate investments tend to have a positive relationship with inflation. However, commodities have historically under-performed stocks and bonds over longer periods of time.
Are we entering an inflationary period?
We are in the midst of a global economic rebound as we come out of the COVID-19 pandemic, boosted by unprecedented amounts of fiscal and monetary stimulus both domestically and abroad. The Federal Reserve has indicated that they are willing to allow inflation to run higher than their targeted 2 percent average inflation goal in order to achieve their additional mandate of maximum employment.
These factors lead us to believe we will likely see higher inflationary rates than recent years, though we do not expect the U.S. to get anywhere near the inflation rates of the 1970s and early 1980s. Globalization and increasing technology are deflationary by nature and will help ease inflationary pressures.
The Federal Reserve also has powerful tools for combating inflation if it starts to escalate too quickly. However, even a small increase in inflation can erode your savings and investments over time. Proper planning is the best way to mitigate the negative impact of inflation and help preserve your hard-earned money.
What should I do with my portfolio?
A diverse portfolio including both equity and fixed-income investments can provide returns above inflation over the long term. Periodic spikes in equity volatility can be unnerving. However, long-term average equity returns have consistently outpaced inflation, helping to provide inflation adjusted portfolio growth. Finding the right mix for your timeline and risk level is essential for reaching your goals.
A portfolio that is too aggressive is subject to significant volatility, while a portfolio that is too conservative won't keep up with inflation and will be eroded over time. Both situations may keep an investor from achieving their financial goals.
Having a properly diversified portfolio can help keep the negative effects of inflation in check.