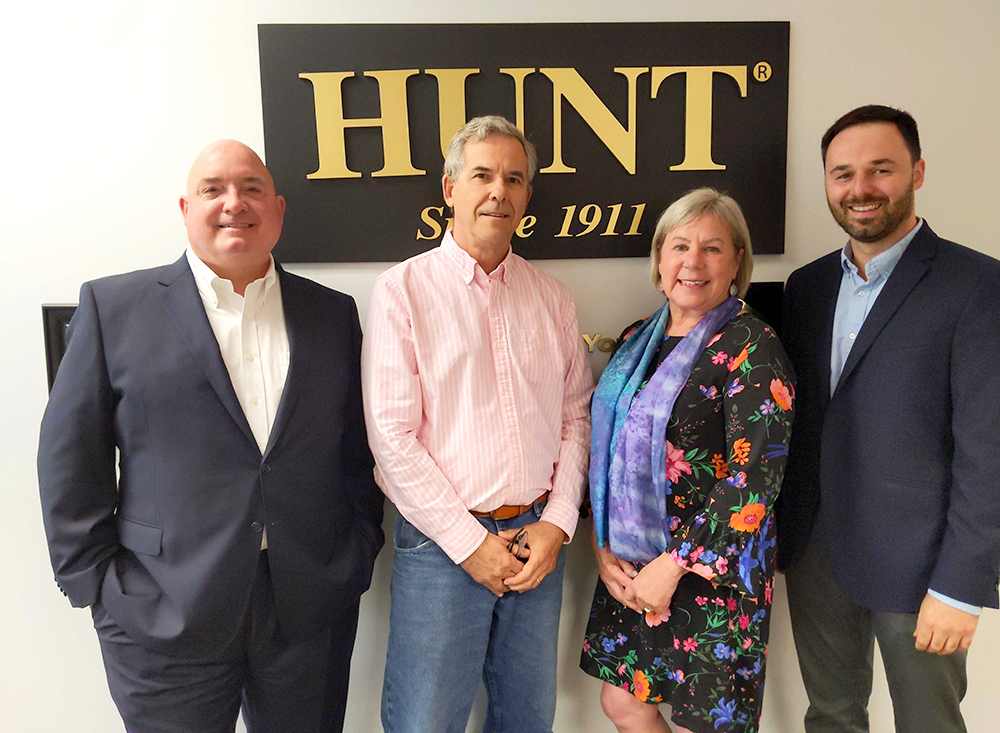 By Christine Graf
Hunt Real Estate, a company with more than 1,300 sales professionals and 40-plus offices throughout western and upstate New York, recently expanded its Glens Falls office by acquiring All American Properties.
Hunt Real Estate also has offices in Massachusetts and Arizona.
All American Properties was the largest locally-owned real estate company in Glens Falls. Owner Ted Wilson operated the company for 20 years. He and his 20 affiliated agents have transferred to the Hunt Real Estate office at 333 Glen St. Hunt will also take over All American's Chestertown office and those agents will remain in the current location on Main Street.
The acquisition of All American Properties occurred just one year after Hunt's acquisition of Century 21 Potvin Realty, a Glens Falls real estate company owned by Charlotte Potvin. In May, she and her 19 agents joined Hunt Real Estate in the Glens Falls office.
According to Dave Chambers, the branch director of Hunt Real Estate's Glens Falls and Bolton Landing offices, "We've done two acquisitions in the past year, and we went from 22 agents to 70 agents. We brought them all into our Glens Falls office in the Travelers building. We're now remodeling and expanding the office and taking over some more space."
The larger office is needed as agents transition back to working in the office after being forced to work from home at the height of the COVID-19 pandemic.
"Some people are still working from home, but the traffic in the office has definitely picked up in the last month or so," said Chambers. "We think it's a huge positive to have a big, nice office for everyone to come into."
Hunt Real Estate had more than $3 billion in sales in 2020, but Chambers said they are still relatively new to the area. In order to grow their local presence, the company is interested in making additional acquisitions in the region. They recently opened an office in Saratoga.
"We've tried to aggressively grow over the last year—or couple of years—and are still looking to do so. It's about finding the right deal at the right time. Both Charlotte's and Ted's deals worked out to be that way, and it's worked out well for everybody. They wanted to make sure their people were taken care of," he said. "We're definitely  looking for more deals—more acquisitions.
According to Chambers, the real estate boom of the past year has showed no signs of slowing.
"There's still such an inventory shortage, and it's just as crazy as it's been over the last few months. We've seen a number of our office's listings going well over asking even in the past week or so. It hasn't slowed down at all due to the dramatic inventory shortage."
For more information, visit www.huntrealestate.com