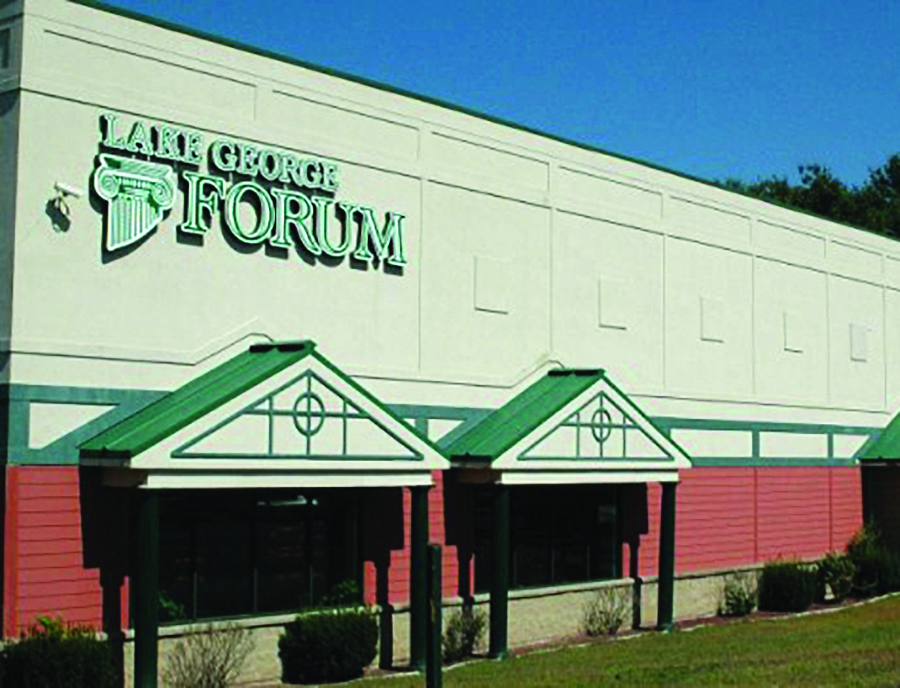 By Jennifer Farnsworth
Boats By George founder George Pensel recently purchased the Lake George Forum and envisions it as a year-round boat show.
The company's purchase of the 50,000-square-foot arena is more than a savvy business move. 
"This is something I have been dreaming about for the past four or five years, but boating has been a part of me since my family began in the business in 1948.  I worked as a dock hand at age 15, and from there continued to learn and work in the business. When my dad decided to step away from it, I guess you could say there was a spark in me," said Pensel.
"This was a space I had interest in a few years ago but the timing wasn't right. This time around it was," said Pensel.
Pensel said although the property needs cosmetic updates, structurally it does not need major renovations. His vision for the space is for visitors to feel as though they are at a boat show. Pensel said there will be memorabilia and other exhibit-type aspects to the facility.
"My vision for this space will be above and beyond, almost like going to a trade show. We'll have some real special items of interest like classic pieces," said Pensel.
The current location on Route 149, Pensel said, will still operate as a place for storage, used boats, and as a work space for boat renovations. They will also continue to operate two marinas at Sandy and Warner bays.
The new location, Pensel, said allows for better traffic flow, in addition to offering much needed square footage.
"We simply outgrew the space. This really gives us the opportunity to grow," he said. 
Pensel said in spite of supply chain challenges, the boating industry really took off during the  pandemic, giving people a safe way to vacation without travelling too far. 
Pensel is optimistic the new location will attract visitors from not only the immediate region but surrounding areas as well. He said they already have established business with boat enthusiasts have come from the Thousand Islands, St.  Lawrence River and Lake Champlain areas, as well as local spots like Saratoga Lake and the Hudson River. 
At this time there is no set date for the opening of the center.
Boats by George carries Cobalt, Chris Craft, Axis, Malibu, and Barletta brands. For more information visit www.boatsbygeorge.com.