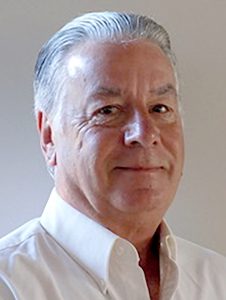 By Christine Graf
Unlike the residential real estate market which has boomed during the COVID-19 pandemic, the commercial real estate market has experienced a significant decline, according to those in the industry.
The demand for commercial space has been impacted by pandemic-related business closures and the changing demographic of the workforce. According to a Gallup poll, 72 percent of white-collar workers were still working remotely in May 2021.
Many companies are expected to  switch to a hybrid model or to allow employees to continue working exclusively from home after the pandemic ends. If this happens, the demand for commercial office space could drop significantly.
The pandemic also led to a dramatic increase in Ecommerce, which was already a threat to brick and mortar retailers who now fear that consumer behaviors that changed during the pandemic may become permanent. A record number of stores closed in the U.S. in 2020 leaving 159 million square feet of retail space vacant.
Despite these concerns, Howard Denison, associate broker at DeMarsh Real Estate in Glens Falls, said the local commercial real estate is rebounding after being "under the weather" for the past year.
He has been working in real estate for 31 years and attributes much of the recovery to the Route 9 sewer project in Moreau. The addition of a municipal sewer system in the town's commercial corridor is expected to lead to development and economic growth in area where growth had stagnated.
"Now that the sewer project has started, the number of sales and prices have increased substantially. I anticipate that prices will continue to increase."
According to Denison, the downtown Glens Falls commercial market is also picking up after experiencing a pandemic-related slowdown. Despite the slowdown, prices have remained stable.
"Properties move, but they move slowly. Before COVID, the market was getting pretty hot."
He remains optimistic about the commercial market and expects that many members of the local workforce will tire of working from home. As a result, he believes office space will continue to be in demand.
"People really like to meet each other," he said. "People are sick and tired of Zoom meetings and want to get back to the office. I think companies are going to do some hybrid type models where you come in the office one, two, three times a week."
Denison credits the PPP Loan Program for helping to keep local businesses in the Glens Falls area afloat during the pandemic.
Gerard Wise, associate broker at Roohan Realty in Saratoga Springs, said that has also been the case in Saratoga County.
"The thing with commercial real estate is the prevalence of longer term leases. Last year, there wasn't a big exodus. The impact on office and retail buildings  was somewhat muted," he said. "The PPP loans were huge for these businesses because it gave them the ability to continue to make their rental payments even if they were under utilizing the space."
Due to the uncertainty in the marketplace, Wise said the standard three to five-year commercial leases are becoming less attractive to his clients.
"In some cases as renewals come up or new businesses are looking at locations, there has been a push towards a shorter duration because there's still a lot of uncertainty out there. It's occurring on a case by case basis, but we are seeing landlords being more flexible especially on renewals of businesses they already have relationships with."
Another market trend that is occurring in Saratoga County is an uptick in demand for small executive suite office spaces that measure approximately 10 fee x 10 feet. These offices are especially popular with entrepreneurs and have become more common in the last three to five years.
"With more people working remotely, working at home might not be ideal especially if they have kids," said Wise. "At the beginning of the year, we had a decent amount of single office spaces available, and they are almost all gone now."
According to Wise, traditional retail storefronts in Saratoga Springs are increasingly being utilized as office space.
"Certain businesses that may be looking for a little bit more exposure that probably would have never considered a storefront on Broadway are signing leases. For example, I did an lease for an architectural/engineering firm that you would typically find in a suburban office park."
Warehouse space in Saratoga County continues to be in low supply and high demand. The demand is being driven in part by Ecommerce fulfillment centers and the local chip fab industry.
"Saratoga County is light on warehouse space. They have been building a lot in the  southern part of county in Malta and Halfmoon and Clifton Park, but they are filling up as quickly as they can build them, and the rents are climbing as demand is continuing,," he said. "And it's not just light industrial that are looking for those types of spaces. It's commercial kitchens in the restaurant business. We've been working with a lot of clients that are looking for a kitchen to do prepared meals and catering or the wholesale side."
Wise has been selling real estate since 2004, and some of his clients who had plans to expand or open a new business put those plans on hold due to the pandemic. While several of his clients nixed their expansion plans entirely, others did not.
"I've seen an uptick in expansion of event driven businesses—catering kitchens, vendors that service events such as weddings," he said. "We did a lease with a new restaurant that opened midway through this year in Saratoga."
Although 2020 was a difficult year for the commercial real estate business, Wise said investment activity picked up in the second half of last year and remains somewhat stable.
"It took a dip but I think we are back to where we were pre pandemic. I'm bullish on our market across all asset classes of commercial real estate. The expansion of the semi-conductor industry in Malta brings national attention, and all of the spinoff businesses that support them will continue strong for the industrial market. The multi-family market over the next few years will remain strong, and as the population continues to grow, so will the need for service businesses."