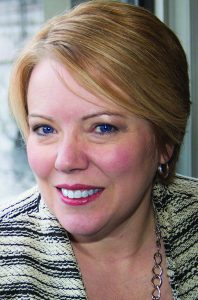 Kim A. Cook, who with the support of the board of directors, staff, volunteers and contributors led the effort to expand the Open Door Mission's work to serve the homeless and hungry at its at 226 Warren St. community center in Glens Falls, is stepping down.
Cook has served as president and chief executive officer of the organization for the past nine years and previously had served as chair of its board of directors.
Dean C. Brown, chief integration officer of the Open Door, will take over the position.
The Open Door Mission serves people at their point of need while encouraging personal growth and community sustainability. It operates an emergency Code Blue Shelter, a food pantry, a clothing closet, providing people in need with connections to community resources, counseling, case management, and training in budgeting, life skills and substance abuse recovery.
Its emergency food pantry serves more than 25,000 meals annually. In just the first weeks of 2022, the Open Door provided 1,289 bed nights. Its Code Blue shelter has been open 89 days this winter season, officials said
"Open Door has been my life for so many years. It has been an exhilarating challenge and success beyond what anyone could have imagined. It has been humbling to see God's love and provision for the most vulnerable in our community," said Cook. "I am so grateful to have been on this journey with such an extraordinary team of professionals and volunteers and so supportive a community. Together, we have been blessed by the opportunity to save lives, serve and comfort people in need, and to see real-life transformation, truly a reward beyond measure. I am looking forward to taking some time to rest, spend time with my family and decide what our next adventure might be."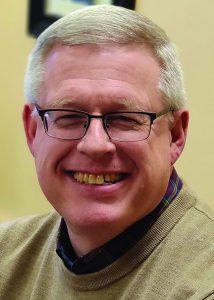 "In nine years as president, Kim really brought the homeless issue to light in Glens Falls, enhanced community ownership of that challenge, started the Code Blue Shelter program, launched the innovative Life Path program to help people rebuild their lives, and raised over $5 million in local and national funding to bring us from a soup kitchen model to the comprehensive services now offered at 226 Warren Street," said Jeff Purner, chair of the Open Door board of directors.
"Every day, Kim Cook has led by living our commitment to serve each individual without judgment or discrimination. She will long be honored as a humanitarian of the first order and a towering force for good in our community."
In 2017, Mrs. Cook was honored as a Rural Health Champion by the Adirondack Health Institute, which stated she  "has been instrumental in serving Warren and Washington Counties both while raising her family and serving the community. Her passion is serving women, men and children at their point of need, cultivating personal growth and community sustainability."
In 2015, Mrs. Cook was recognized for opening the Code Blue shelter and her many years of distinguished community service with the Dorothea Dix Award from the Warren-Washington Association for Mental Health. She also was chosen by her peers in the association of North American rescue missions to serve as vice president of City Gate Network's Liberty District the last two years.
Born in Glens Falls, Brown has had a long career in human services, not-for-profit leadership, and ministry in The Wesleyan Church. He is a resident of Corinth, pastor of the South Corinth United Methodist Church, and a member of the Corinth Village Board of Trustees.
He graduated from Corinth Central Schools and Kingswood University in Canada. He now serves as a member of the board of trustees and was secretary of Kingswood University Board, where he co-chaired a multi-million-dollar capital campaign.
"I believe our very best days are ahead as we provide care and support to the homeless and deliver needed services to our community," Brown said. "We will continue to innovate so that our guests are empowered to become self-sustaining members of our community. We are grateful for our many donors and volunteers who stand with us each day with their financial donations and generous gifts of support."