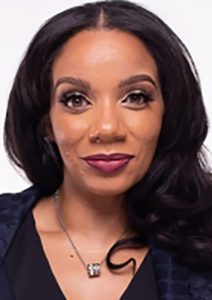 KeyBank has named Tam­ika Otis its corporate responsibility officer and community relations manager for the Capital Region and Central New York markets.
Otis has more than 15 years of leadership and program management experience and will oversee KeyBank's broad community engagement strategy. 
Officials said this includes Community Reinvestment Act (CRA) compliance and execution of KeyBank's National Community Benefits Plan in the Capital Region. Since 2017, KeyBank has invested more than $666 million in Albany and the surrounding region through this plan, supporting small business and home lending in low- and-moderate income communities, affordable housing and community development projects, and philanthropic efforts targeted toward education, workforce development, and safe, vital neighborhoods.
Before joining Key, Otis served as the director of the KeyBank Business Boost & Build Program, powered by JumpStart. The initiative was designed to stimulate economic growth and workforce development by fostering small business success. As director, she exceeded all of KeyBank's established performance metrics for the four-year program in just three years, according to KeyBank. Also during her time at Jumpstart, Otis managed and executed grant funds across four Upstate New York markets during the COVID-19 pandemic, deploying capital to 128 small and under-resourced business owners.
Otis has won several awards for her work within the communities she has served, including the 2016 "40 Under 40 Latino Rising Stars" award given by the Hispanic Coalition of New York. Active in the community, she serves on the boards of the Women's Fund of Central New York, Onondaga County Youth Bureau and Good Life Youth Foundation for Entrepreneurship. She also serves as an advisor to the Upstate New York Black Chamber of Commerce headquartered in Albany.