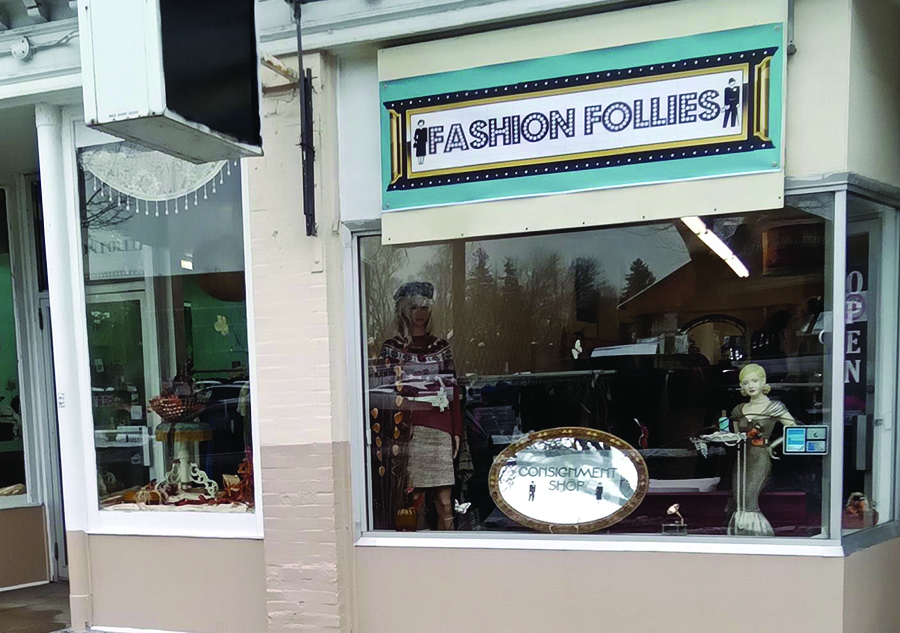 By Jill Nagy
A new consignment shop, Fashion Follies,  has opened at 32 South St., Glens Falls, next to Peter's Diner.
"People love consignment stores," said Lori Arpey  who opened the new venture with her sister Lisa Arpey.
Fashion Follies is almost like two stores in one. One section offers day-to-day items like casual clothing, pocketbooks, and jewelry. The other side features wedding gowns, prom dresses, fancy hats, and other special occasion clothes.
"Everything is gently used" and much of it looks new, Arpey said. Some items still have their original price tags. We want things other places don't have," she said.
The store accepts contributions by appointment. They insist that everything be clean and in good condition. 
"If it needs cleaning, we usually ask the consignor to take it back and clean it," Arpey said. Proceeds are shared equally between the consignor and the business.
The sisters undertook the business as a retirement project. Both have experience in retail sales and consignment businesses, but this is their first time as business owners. Others in their family banded together to help, both with financing and with renovation work. 
"It's a beautiful space, a very old building, and we love it," Arpey said. Still, it needed quite a bit of work, including refinishing floors and painting the walls, before they were ready to open in November. 
She said while the work was going on, a sign in the window informed passersby of what was coming and, by opening day, the sisters had as much inventory as they could handle. 
"We are going to keep it small," she said.
Fashion Follies is open from 11 a.m. to 6 p.m. Monday through Saturday. The telephone number is 518-769-2337. They also have information on Facebook, Google and Yelp.