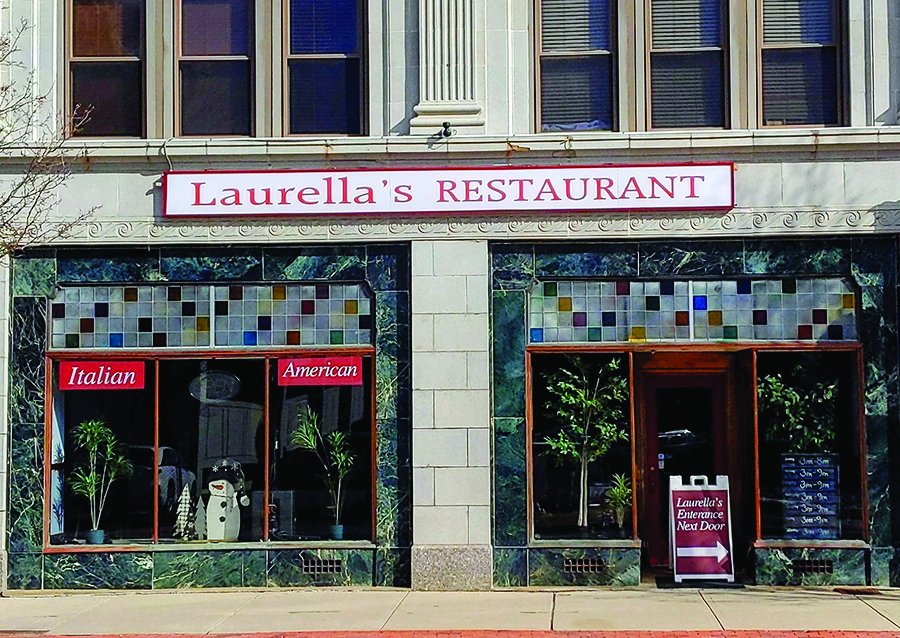 By Jill Nagy
Laurella's Restaurant at 21 Bay St. is new to Glens Falls, but its owner, Jerry Porreca, has a 40-year pedigree in the business.
The new restaurant opened in late December. The ambience is Italian-American, as is most of the menu. 
Although most of the entrees are Italian, Porreca said, Laurella's also offers hamburgers, salads, chicken wings, flat bread pizza, sandwiches and a children's menu. The restaurant opens at 3 p.m. and the kitchen is open until 9 p.m. seven days a week. There is a full bar and "happy hour" is from 3 to 6 p.m. everyday.
Porreca owned Smokey Joe's in Lake George for 15 years, then operated the Olde Trading Post in Queensbury.  He started his career in Hudson. 
The new restaurant is in rented space in a building owned by Peter Hoffman, known as the Rogers Building. The space was once home to the Seafood on the Bay restaurant.
He brought in a childhood friend, Albany contractor Sam Greco, to do the build-out for the restaurant, beginning by knocking out walls and creating the right space. 
"The place is beautiful. He did a great job," Porreca said. 
Laurella's can seat 26 and also offers take-out. He just joined Door Dash, the online business,  to handle home deliveries.
The restaurant's name, Laurella's, is Porreca's mother's maiden name. Aside from the name, however, no other family members are involved in the enterprise.
His clientele skews toward older folks, Porreca said, but he sees a mixed crowd, including families, some of them attracted by the children's menu. On some Friday and Saturday evenings, there is "laid back" entertainment, usually one or two musicians.
The website for Laurella's is www.laurellasrestaurant.com. The telephone number is 518-281-6369.