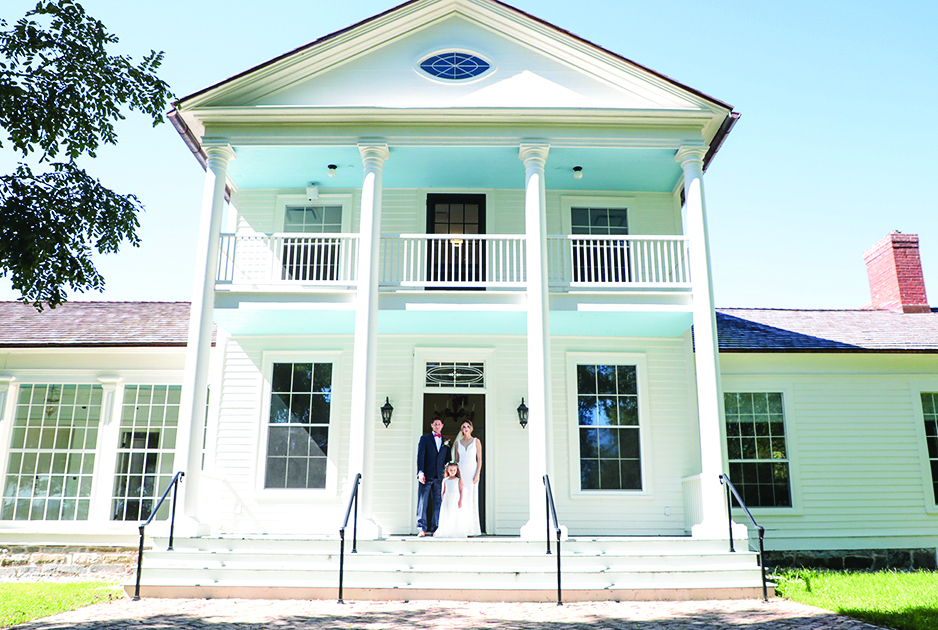 Fort Ticonderoga is now hosting private events including weddings, meetings, and other celebrations at pavilions and on the scenic grounds. 
Fort Ticonderoga is situated on Lake Champlain, nestled between New York's Adirondack Mountains and Vermont's Green Mountains. From the newly restored 1826 Pavilion, to the 60-foot Carillon boat, to the King's Garden and to the heights of Mount Defiance, couples and groups can choose their unique venue to hold their picture-perfect destination event.
One of the on-site venues is the Pavillion.
An 1826 National Historic Landmark home, the Pavilion has a rich past of hospitality and luxury.  Located on the shores of Lake Champlain and surrounded by gardens, the estate is now a location for weddings. The house itself is also a place to host small meetings, intimate gatherings, and cocktail parties.
It features a lake front setting and multiple locates available for ceremonies and receptions. The King's Garden frames the Pavilion. There is a private bridal suite with private entrance and  family and bridal party waiting rooms.
Private tours of house and gardens available at an additional charge.
For certain events, guests can set sail on Lake Champlain aboard the Carillon, a 60-foot touring boat for hosting intimate ceremonies and cocktail parties. It has an onboard restroom,  tables and seating for up to 35 guests and there is  historical narration available at an additional cost
The Mars Education Center is a modern venue located inside the walls of the historic fort that can be used for conferences or romantically lit receptions. It has an audiovisual system and programmable lighting and is furnished with tables and chairs.
Guests can also ascend to great heights by driving or walking to the top of Mount Defiance. The mountaintop is a location to host a company picnic, casual reception, cocktail party, or ceremony overlooking Fort Ticonderoga and Lake Champlain. It features an open-air picnic structure.
 To learn more about booking a private event at Fort Ticonderoga visit www.fortticonderoga.org or call 518-585-2821.
Support for Fort Ticonderoga is provided through a Market New York grant from Empire State Development and I LOVE NY/New York State's Division of Tourism, awarded through the Regional Economic Development Council initiative.
Fort Ticonderoga is a historic site, museum, center of learning and major cultural destination. It engages more than 70,000 visitors each year on site with an economic impact of more than $12 million annually and offers programs, historic interpretation, boat cruises, tours, demonstrations, and exhibits throughout the year, and is open for daily visitation May through October, according to venue officials.
Fort Ticonderoga is owned and operated by The Fort Ticonderoga Association, a non-profit educational organization which serves its mission to preserve, educate and provoke an active discussion about the past and its importance to present and future generations.