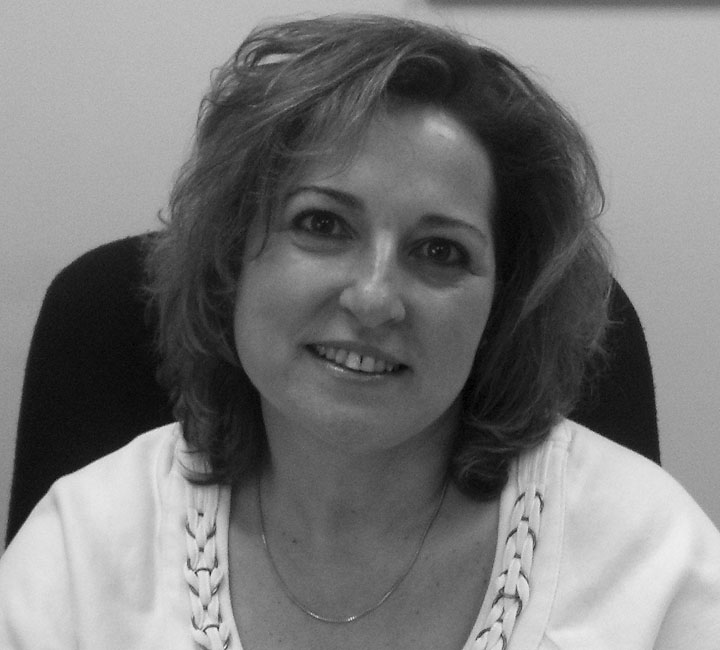 By Theresa Coroso
As construction jobs become more difficult to obtain, sophisticated and integrated estimating software goes from being simply a luxury, to an absolute necessity. The last thing busy construction executives want to worry about is their construction software, but as bidding gets increasingly competitive, there's just no alternative. In today's economy, everyone knows that time is money, and it's imperative that both are spent as wisely as possible. Adopting a construction-specific estimating solution, as opposed to the manual or generic spreadsheet methods of the past, such as those done in Microsoft Excel, can increase the productivity and accuracy of estimates by as much as 50%. Accurate estimates done in a timely manner ensure the highest amount of profitability for your business, and allow the greatest number of jobs to be bid out.
While generic spreadsheet-based methods and the hand and ruler method had worked well for many in the past, using generic spreadsheet software may seriously underestimate projects due to overlooked, forgotten or not properly quantified items. Those estimators are taking more time than needed maintaining numerous Excel templates, and are wasting both money and time building each and every estimate from scratch. With every update to the spreadsheet, you run the risk of having an associated formula being lost, or worse, no longer calculating accurately. There's something that gets lost from the excitement and pride of being the low bidder on a job when you're left wondering if your bid was lowest because you'd miscalculated, or left off items that should have been included.
It's about working smarter, not harder! The estimators and owners that tell me they're happy working bids with outdated spreadsheets usually start by telling me that they're not "computer people" or they're not really "technologically inclined" or "computer savvy". That's okay. You don't have to be the most technologically advanced person on the block in order to make use of the most advanced estimating software on the market. The software you choose to work with can be both integrated and powerful, and still provide you with the comfort of an easy-to-use spreadsheet interface.
Rather than creating numerous standard templates in Excel, which leaves the door open for data entry errors, omissions, transposed numbers, and outdated pricing, construction-specific estimating software allows for the simple population of spreadsheets by pulling items or groups of items directly out of a database. The databases are able not only store the items and assemblies, but pricing, productivity factors, formulas, and more. Of course, creating a database from scratch would take a great deal of time – and money.
Fortunately, making a database your own doesn't mean you need to build it entirely from scratch. Sage Estimating solutions support industry-specific, pre-built databases that have a more "do it yourself" approach to fine tuning and customization. Database pricing can even be kept up-to-date by integrating with pricing services, such as RS Means, Trade Services, and others.
The first thing you'll notice when you look at a Sage Estimating solution is a familiar bid worksheet with an intuitive interface that makes bidding estimates easy, and fast. Before you know it, you'll be putting together estimates, executing processes, pricing items, querying data, utilizing the thousands of available reports, and taking off projects efficiently and easily. Reports and proposals that are well-organized, thoughtful, and itemized – exactly what both management and clients are looking to see, are done in seconds and will put your business ahead of the competition. It's all about precision when it comes to estimating, and there's just no substitute for accuracy. The assemblies, databases, and digital plan takeoff all guide you as the software calculates the necessary materials, equipment, and the cost of labor prices for you. If at the last minute, you need to cut your estimate down, there's no need for stress – you can handle changes on the fly, and with the accuracy your business needs in order to beat out the competition.
Nothing can cause more problems on a job, from a financial perspective, than errors in re-keying and transposition. When the bid is complete and the job is won, and the project responsibility changes hands, there's just too much room for simple human error if all of the previously inputted data needs to be rekeyed into another software program. The integration between Sage's Estimating and Accounting software allows the appropriate data to feed seamlessly from estimating to accounting for job cost reporting, with no room for data loss and no need to waste time and money with redundant, repetitive data entry.
Estimators, management, and accounting are all kept on the same page, looking at the most current and up-to-date data available. This helps everyone make the most well-informed decisions, and ensures project profitability by moving projects through the pipeline quickly from start to finish. Having a complete view of all of your business processes, including historical data, allows for the most accurate estimates, as well as provides a view of win/loss ratios. It's always helpful to be able to see what you learned "last time around" when doing similar jobs.
Winning more jobs means you have to crank out more estimates, and you must do so in the most efficient way possible. Just getting them out there isn't enough in today's competitive market. Simply, estimates have to be as tight and accurate as possible to ensure maximum profitability on each and every job bid. While generic spreadsheet estimating might have worked for businesses in the past, they're just not accurate or reliable enough to remain competitive in today's market. Putting construction-specific estimating in place helps your estimators make the most of their time, makes the most of your business resources, and allows for greatest job profitability.
Theresa Corso is the owner and Vice president of Construction Information Systems, Inc., a Clifton Park, NY based company specializing in the sales, implementation and training of Sage products, a construction-based computer software solution, and an IT services provider. CIS has been providing construction firms of all sizes and types with integrated software solutions, since 1988. For further information about construction estimating solutions, visit www.consinfo.com, or contact Construction Information Systems at (518) 373-9005.
Photo Courtesy Of CIS