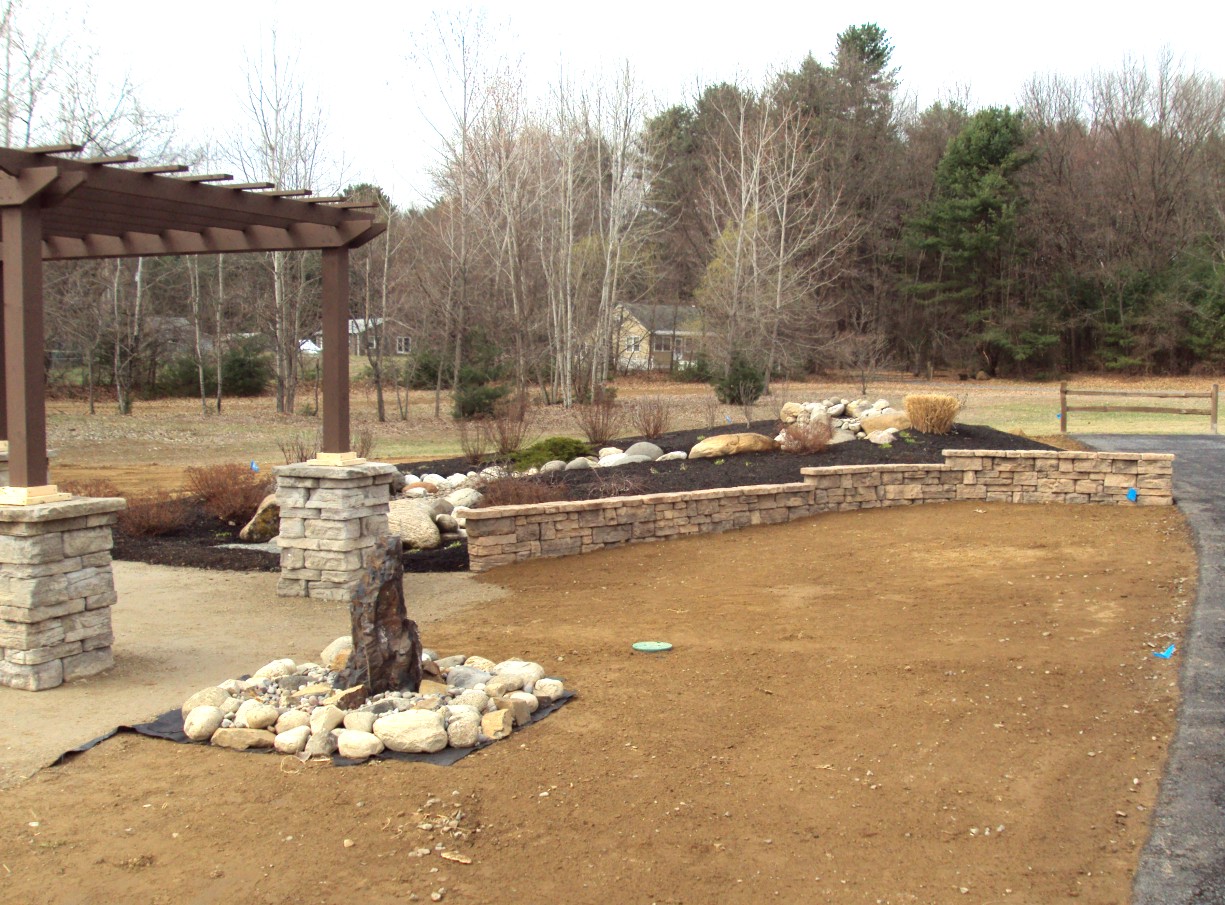 By Katie Navarra
Outdoor living spaces are an extension of one's home. The areas, complete with kitchens and stone fireplaces, have gained in popularity during the economic slowdown as homeowners have chosen to invest in their property rather than travel.
Rob Wing, owner of Volt Landscaping, has geared up his Queensbury-based business to provide design consultation and installation of outdoor living spaces. "I think if people aren't spending on travel they are choosing to put money into their home," he said.
Planning an outdoor living space can be overwhelming. To make the decision process easier, Wing built an outdoor living space on his property at 159 Sunnyside Road to allow homeowners to see firsthand what options are available. "Looking through a magazine is great for ideas, but until someone sees it in person it can be difficult for them to make a decision," he explained.
Homeowners considering an outdoor living area can wander through Volt Landscaping's outdoor showroom and experience the look and feel of specific paver/wall stone colors and styles. Within the space, Wing has installed a variety of fire pits, water features and cooking grills so homeowners can compare and decide which is the right option for their backyard.
Volt Landscaping will celebrate the completion of the outdoor living space showroom with an open house in mid to late April. Once finished, the showroom will be open Monday through Friday, Saturday mornings and by appointment at times that fall outside of regular business hours.
Volt Landscaping was formed in 1994 and specialized in property maintenance. As the company grew in the late 1990's, Wing expanded the services offered to include hardscapes (pavers, walls, flag stone and blue stone patios, etc). In 2000, he joined the Interlocking Concrete Paver Institute (ICPI) and then became an ICPI certified installer. Today, the company offers a wide range of landscape services including hydroseeding, sod, plantings, property maintenance, irrigation and hardscapes.
For more information call 793-5899, email info@voltlandscaping.com, visit www.voltlandscaping.com or find the company on Facebook.