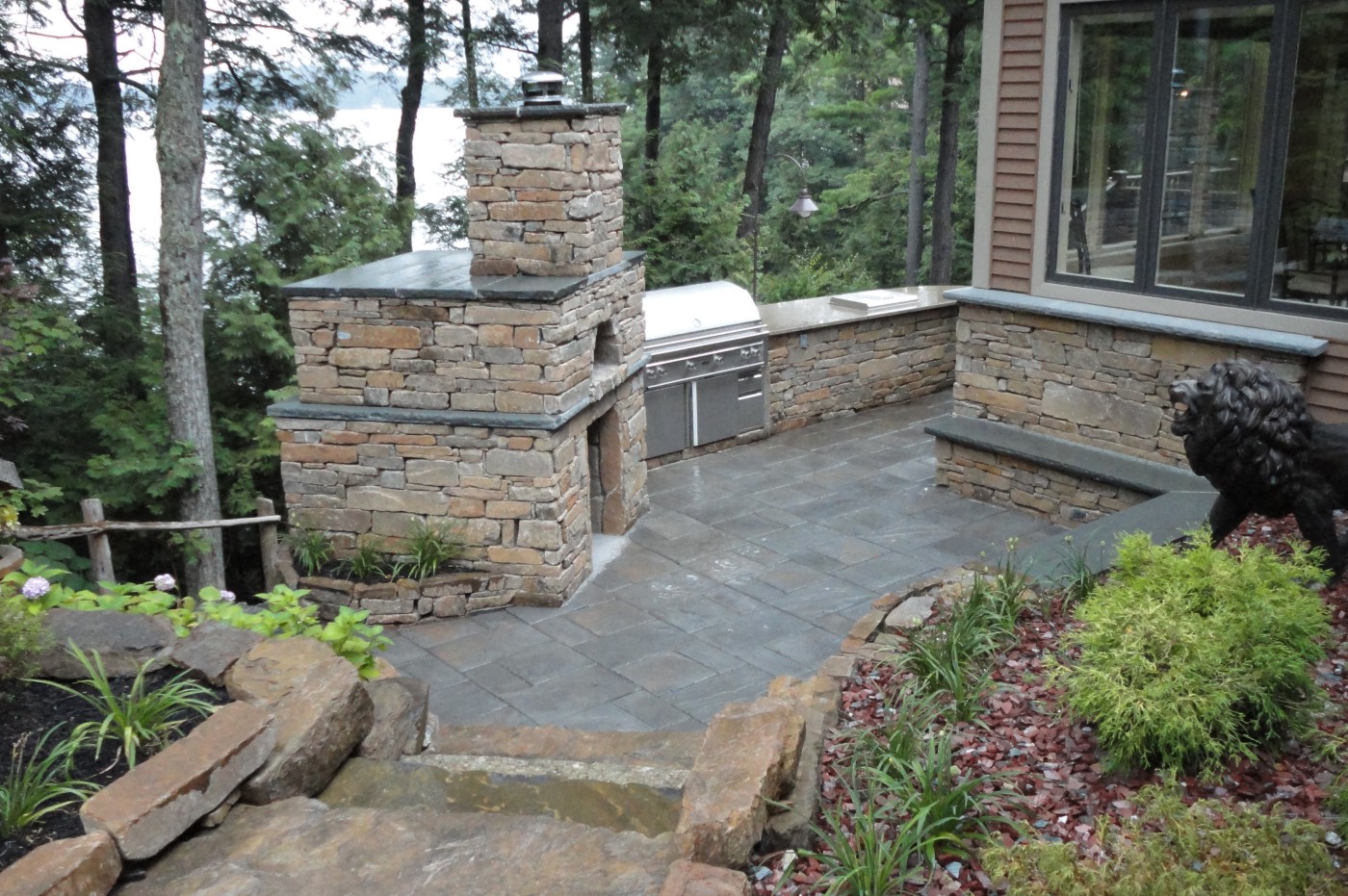 By Pamela Fisher
Charlie Spinella knows that the right landscaping services can increase a home's property value and chances of being sold. A landscape designer for over thirty years, Spinella has experience assisting home sellers in improving property aesthetics to attract potential real estate buyers.
"If someone sees a house where the owner has shown some sense of respect for the property, it adds greatly to the curb appeal," said Spinella.
Spinella has been self-employed with Landscape Design Concepts, LLC for the last seven years. Though his home office is located in Grafton, NY, Spinella travels to job sites within a three hour radius, and is also a licensed real estate architect in Connecticut.
He reports that most of his clients are middle- to high-end residential, and that 70% of his work takes place in the Lake George/Queensbury area. Landscape Design Concepts specializes in environmentally sensitive landscape designs, creating conservation planting plans, site analysis, storm water permitting, and pond and water features.
For most jobs, Spinella prefers using native plants and does his own planting and artscapes independently. He is also a fine artist who offers color sketches of his designs including perspectives and birds eye. He reports that his renderings have been used by realtors to help market home listings.
When looking to sell an existing home or making a new home more attractive, Spinella advises not to compromise on shrubbery, which includes small trees and shrubs of all sizes that make up the "bone structure" of a garden. Shrubbery is often used to frame an entryway, or to screen a neighbor or roadway, and can greatly add to the aesthetic of a property. However, it is not typically a quick fix.
"Shrubbery is costly and can take three to five years to mature," notes Spinnella. "Consequently, shrubbery is not planted to attract buyers to a home in one season."
He explains that larger shrubs are more expensive, but that installing smaller shrubs rarely improves curb appeal. An alternative option suggested is ornamental grass, which is less expensive and can reach full mature height in a growing season.
Spinella also prefers using perennials, stating that larger plants will begin to fill out by late spring if planted by mid-May, with flowering possibly occurring in the second season. However, he has used annuals when assisting home sellers.
"If color is your preference to attract attention, and it should be," said Spinella, "an annual garden is the way to go."
Those putting their homes on the market should also be aware of landscaping trends. For example, edible gardens – those including fruit and vegetable plants among flowers – have been increasing in popularity. Spinella also sees his clients opting to plant more diverse native plant communities as opposed to monoculture turf grass.
When considering landscaping improvements for a new home or to sell a property, Spinella explains that there is much more to gardening than simply buying a plant and placing it in a preferred location.
"In short," said Spinella, "it is risky if you don't know what you're doing."
To find out more about Landscape Design Concepts, LLC, visit www.landscapedesignconcepts.net or contact Charlie Spinella at 338-7192.