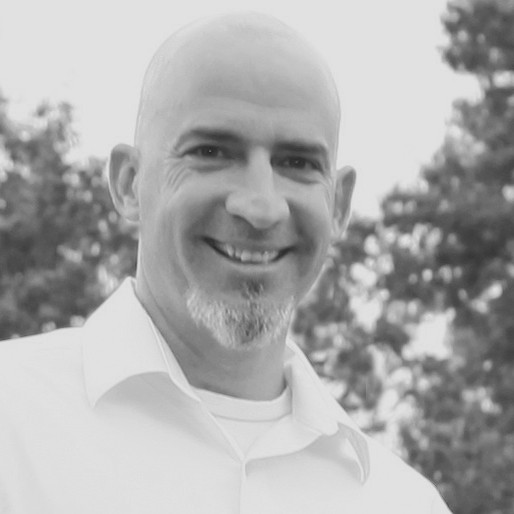 By Barbara Brewer La Mere
Andy Allison cares about history, natural beauty and the environment. Allison is a graduate of Pennsylvania State University's programs in architectural engineering and design.
He had always wanted to be an architect, but he also wanted to blend the design aspects with some solid understanding of engineering and construction methodology. The 20 years of architectural and planning experience that he brings to his newly established AJA Architecture & Planning have been in a variety of locales from his native Pennsylvania to Atlanta, Georgia, to Boulder, Colorado, consciously selected to provide him with opportunities to expand his formal training.
In central Pennsylvania, Allison was inspired by turn-of-the-century buildings from the area's logging history. In Atlanta, he worked on projects related to the 1996 Olympics. An interest in hospitality venues such as hotels, motels, resorts, and restaurants was nurtured in the course of redevelopment of facilities at Atlanta's Hartsfield Airport. Renovations of historic southern bungalow communities fed Allison's historical interests. Work out of Colorado and in Arizona blended hospitality projects with, environmental considerations and compelling natural landscapes to develop resorts with signature brands.
Allison was responsible for the design, engineering coordination, technical detailing, and construction coordination for a clubhouse that is part of a resort that clearly reflects its western hacienda roots. With this and other projects in the region, Allison "developed a creative process that works to define an institution's 'brand identity'". Based in an institution's history, it is a blend of how the institution is perceived by the public and by itself. Future development decisions are enhanced by building in support of this identity. Working closely with engineers and builders, he learned more about how important construction techniques and building operations are to a successful project.
Coming back to the Northeast, attracted by the area's blend of history and great landscapes, Allison became involved in the redesign of Siek Campus Center at Hudson Valley Community College. He was project lead for the interior and exterior facelift, updates to infrastructure, major building systems and security, and the retrofitting of the building envelope to provide better energy efficiency. (Allison is a LEED certified designer.) It's clear that Allison sees value and quality in older buildings; he never has owned a home built more recently than in the 19th Century. Still, with an eye to comfort, modern conveniences, and environmental considerations, he seeks in his projects ways to utilize design in a modern way that captures a building's historical features while addressing energy efficiency, use of green building materials, and the manner in which the structure complements its natural or man-made surroundings.
Allison is clearly pleased and honored with the way in which he has combined all of these factors in his work on the Master Plan for Ulster County's historic Mohonk Mountain House, a large castle-style hotel and resort in the Shawangunk Ridge area south of the Catskills. He has implemented projects such as a stone and timber pavilion with an ice rink features a 10 foot by 6 foot fireplace that utilized stone harvested from the site. A spa, the first addition to the Mountain House since 1902, features an indoor swimming pool, an outdoor mineral pool, treatment rooms, locker rooms, a fitness center, and most recently a new gatehouse and major interior structural and finish renovations Heating and cooling are provided by a 50-well geothermal loop Allison enjoys working with clients from the early "idea" stages of a project.
He likes to meet with people to hear the ideas for their business to understand what their needs for space might be, how they envision that it will look and feel and what could be done to help their business be more successful. Working with clients to develop a clear picture of what people want, he can give a clearer estimate of what the project might cost. That estimate can then be passed along to banks and potential investors and grant sources. In this way, Allison can produce a much better plan than if he comes in later in the project. As a project progresses, Allison maintains contact with the home or business owner and all contractors involved to ensure that all players are working toward the same goal throughout the entire project.
AJA Architecture & Planning plans to move the business to a downtown Glens Falls location within the year. He is currently a sole proprietor in the business. AJA Architecture & Planning is interested in projects related to hospitality and tourism, small business, and high-end residential projects. Allison has an interest in helping small local communities to realize their potential through tapping into the resources of their history and beauty and feels the area is uniquely poised, compared to other regions he has worked in, to grow based on these attributes.
AJA Architecture & Planning can be reached at 538-4598 or aallisonarch@gmail.com. The website address is ajaarchitecture.com.