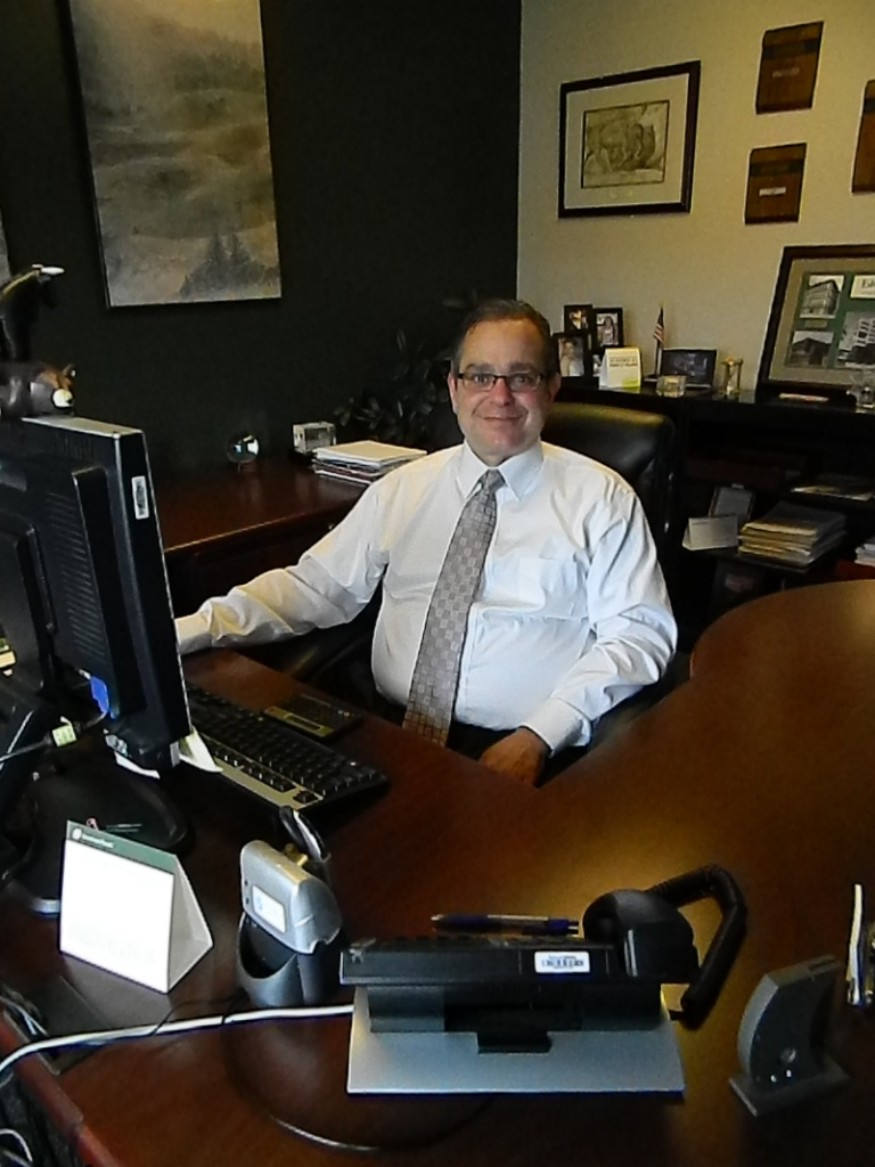 By Susan E. Campbell
Securities markets can go up, down or sideways and financial planners may make little to no changes to client portfolios. But what if the markets are confronting such out-of-the-ordinary events as entire countries facing collapse? Or a restructured U.S. tax code that could radically raise amounts paid on wages, capital gains and estates?
Is it still business as usual?
The Glens Falls Business Journal spoke to three financial planners in the area who responded that, for the most part, it is. Their biggest challenge is dealing with people's fears.
"There are always events throughout the year that cause clients to become fearful," said Daniel R. Hazewski, ChFC, a financial planner and partner at Legacy Partners. "But if you don't panic and stick to the financial plan, you have a likelihood of success."
"There's always something to worry about," said Carl Cedrone, AAMS and financial advisor for Edward Jones. "When clients get emotional about the news, I ask them, 'Do you remember what you were worried about last year? Let's move on and stick to our plan.'"
A financial plan is the output of the comprehensive practice of maximizing investments and minimizing taxes to achieve specific financial and personal life goals. It considers spending habits, current and future income needs, taxes, and the financial legacy a client may wish to leave behind. And it recommends tactical steps for increasing the probability of meeting goals in an uncertain world.
Likening a well constructed financial plan to a bridge, Cedrone said, "The engineers don't design the bridge only for cars going by. It may have to withstand a tornado."
As long as the client's goals don't change, the financial plan doesn't change. Stock averages don't change it, interest rates don't change it, and the outcome of the next presidential election won't change it either, said the experts.
However, the client may have to change, either by cutting back expenses, saving more, or pushing back retirement.
"My clients aren't as concerned with what's going on in Greece as, can they travel to Greece, or buy a car, or have the income they need in retirement," said Hazewski.
"We are all victims of the economy," said Don Tenne, ChFC, founder of The Tenne Financial Group, an office of MetLife. "The overall risk people have is that they won't reach their goal of having enough income as long as they live."
Tenne, who was named MetLife's 2011 Financial Planner of the Year, said there is too much emphasis today on market volatility and on amassing money, and not enough on goal achievement.
Volatility is not risk to a financial planner, according to Tenne, although it can lead to risk if the client is "more afraid of the ride than of not reaching the destination."
"In the past we have been able to say that over the long term, markets always go up," said Tenne. "But if you understand how volatility can destroy your income, long term is not necessarily as long as you had thought."
Nevertheless, volatility is the stuff of which investment gains are made. A dollar-cost-averaging discipline, or investing the same amount at regular intervals during periods of volatility, forces buying at both lows and highs, thus reducing the overall cost of the investments and, theoretically, increasing returns, said Hazewski.
"When clients know they have time on their hands they will stick with a growth model because they are buying more investment shares as prices go down," he said. "And in a flat market, dollar-cost averaging is a safe way to make money. We can't control how investments move, but we can control the impact on your life,"
That principle is easy to live by when the client is in the accumulation phase of his life and still earning a salary. When transitioning into retirement or deep into what could ultimately be a 20 or 30-year retirement or more, the challenges get tougher.
"Say the average return over a period of years is 10%, but all the bad years are at the beginning of your distribution phase of retirement," said Tenne. "You could be out of principal sooner than you think."
Tenne gave the example of clients who had had a mutual fund account from which they were withdrawing $75,000 a year. The fund had been returning an average 15% in earlier years but the value had dropped with market decline.
"This couple did not find out they were out of money until the last check. Whose responsibility was it to tell them? Not the fund company's," he said.
When rates are low, retirees may have to be willing to "go up the risk curve to corporate bonds, municipal bonds or even international bonds," said Hazewski.
"People don't like equities," he added, although insurance companies are "filling that niche with variable annuities that provide a guaranteed income."
All of the financial planners interviewed touted these products with good reason: They are the only investment products that can legally provide a minimum annual rate of return during the life of the annuity and a reliable income stream during retirement that cannot be outlived.
"It's not how much money you have when you retire. It's what your income will be," Tenne stressed again. "We live by income."
He believes that every 401(k) statement should give not just how much money is in the retirement plan but also translate how much monthly income it would provide in retirement.
The experts agree: Goals drive investments. It is never the other way around. And they never, ever try to time the market.
"It's impossible to time the market," said Cedrone. "It's about spending time in the market, keeping folks calm and sticking to the tried and true practices of diversification and long-term focus."
We can't predict, but we can react," said Tenne. "We can't control how investments move, but we can control the impact on your life. A financial plan is a living document that has to be monitored regularly."
"Looking back on 2008, those who didn't panic did okay," said Hazewski. "The fundamentals of financial planning – reducing debt, having an emergency fund, saving regularly – aren't going to change."
Legacy Partners, Edward Jones and The Tenne Financial Group are committed to effective financial planning with professional oversight and open communication. Reach Dan Hazewski at 798-6688, Carl Cedrone at 798-8807, and Don Tenne at 792-6566.