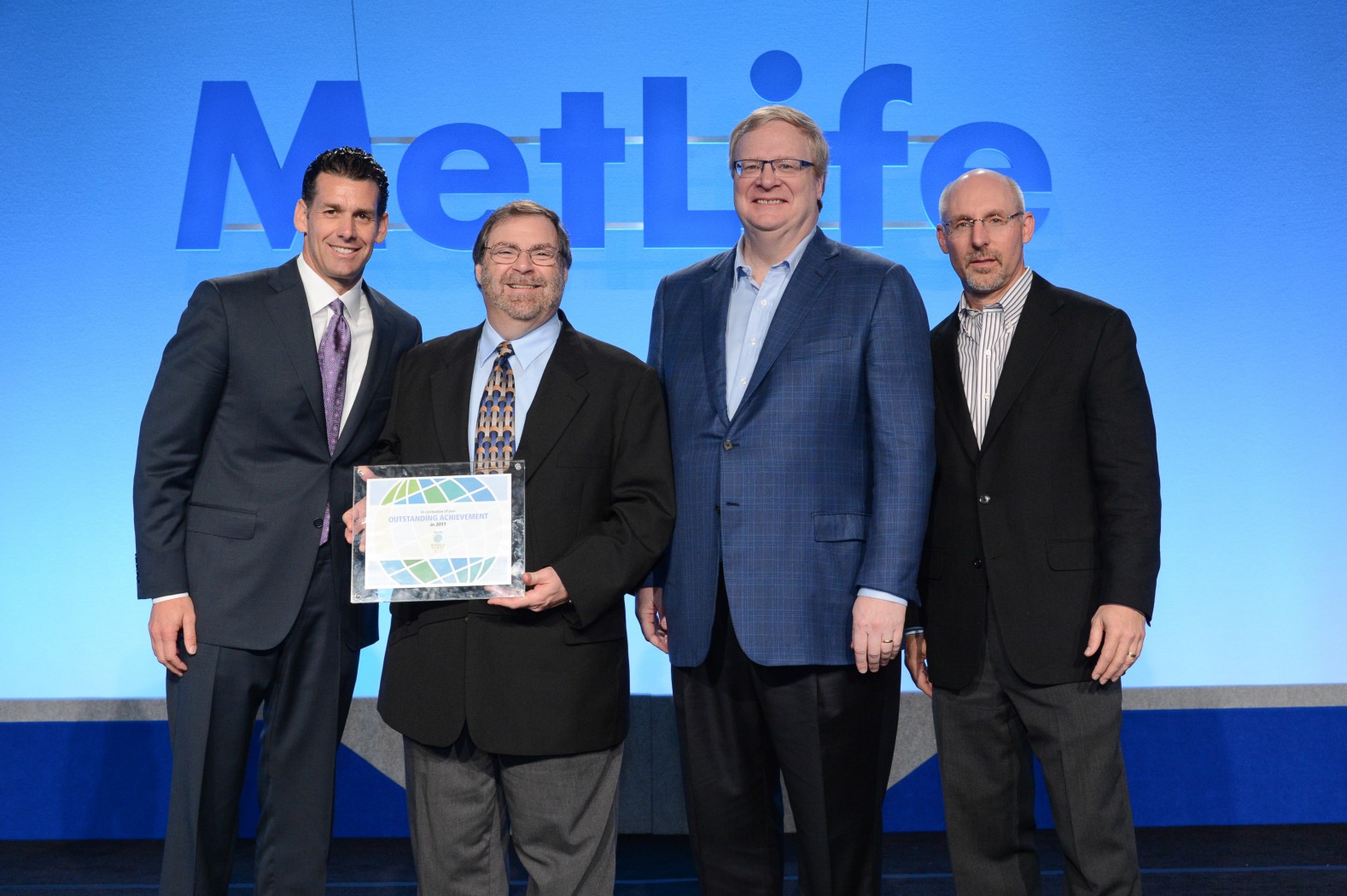 By Susan E. Campbell
Of all the financial planners across the Americas, only one can achieve the distinction of MetLife Financial Planner of the Year. The 2011 recipient hails not from a financial mecca like Chicago or New York City or Los Angeles, but our own back yard.
"Now everyone in MetLife knows Glens Falls," said Don Tenne, ChFC and founder of Tenne Financial Group on downtown Glen Street.
Tenne says he has the longest tenure as a fee-based financial planner of any of the other 500 planners who were considered for this recognition. He has been with MetLife since 1982 and a financial planner since 1988, and although Tenne has been a top producer for many years, this is his first win.
"I feel like the Susan Lucci of financial planners," said Tenne. "I had been close many times, but never won."
Any MetLife financial planner can compete, but must qualify for the Presidents Conference or Masters Conference and meet a minimum plan production to win.
The winner is selected on a point system that measures such things as the number and complexity of financial plans created, the quality and implementation of the advice given, and fees collected.
"It's not like a baseball game where nine runs always beat eight runs," Tenne said. "There is a subjective element as well."
Tenne said all MetLife planners can access their scores and watch their progress. When he checked in November and with only one month to go, he knew he was ahead of the pack.
"I had an inkling I might win this year," said Tenne. "Then a phone call came in April asking how I wanted my name to appear on the trophy."
The Waterford Crystal trophy is on a pedestal and Tenne said he might get a display case for the office. It was handed to Tenne by Paul LaPiana, senior vice president, Individual Distribution at MetLife's 2012 Presidents Conference in Naples, Florida on April 19, 2012. Tenne said he feels "very excited and proud."
"The recognition is wonderful," he said. "But doing things well enough to be recognized for them, that's even better."
Don Tenne has lived in Glens Falls since his late teens. After both parents passed away within six years of each other, he moved in with his brother and attended Adirondack Community College to study radio. There his professor was the late Roy Akins, former mayor of the city. Tenne spent 10 years in the radio industry.
It was the experience of losing his parents that first taught Tenne the value of life insurance. This year marks Tenne's 30th with MetLife.
Metropolitan Life Insurance Company is a subsidiary of MetLife, Inc., a leading global provider of insurance, annuities and employee benefit programs, serving 90 million customers. Through its subsidiaries and affiliates, MetLife holds leading market positions in the United States, Japan, Latin America, Asia, Europe and the Middle East.
Contact Don Tenne at dtenne@metlife.com for more information.