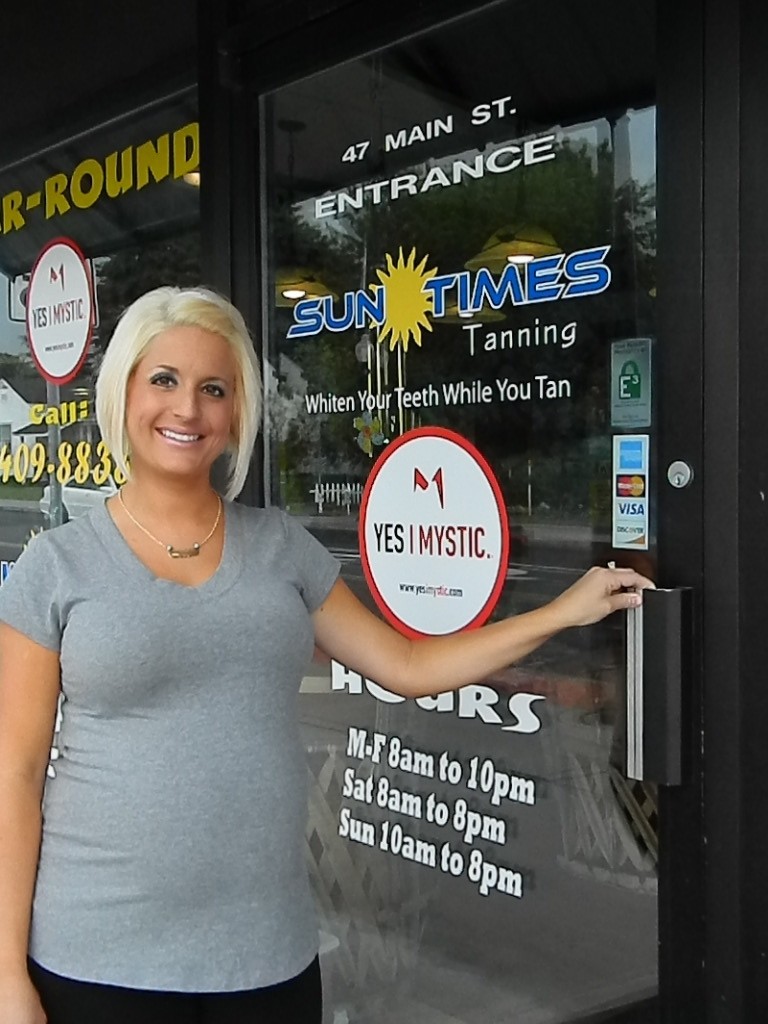 By Katie Navarra
Sun Times Tanning Salon of New York, LLC is under new ownership. In March, Vanessa Simons purchased and renovated the facility. "We bought a Mystic Sunless Tanning system, gutted the hair salon and added two professional teeth whitening booths," Simons said.
Additional upgrades to the salon located at 47 Main Street in Queensbury, include an updated electrical service, a new air conditioning system, new fans for each bed and new bulbs. "You are supposed to change the bulbs every 800 hours, but we change them every 600 hours so they are nice and hot," she added. A lounge area with a leather sofa has also been added to give clients an area to relax while waiting.
Prior to purchasing the salon Simons was an elementary school teacher for twelve years. "The school closed and I stayed home for a year and ran my husband's business," she explained, "I decided the economy still wasn't good and there weren't teaching jobs. I love people, so it was a good fit."
"I love making people look good and feel good," Simons said, "I am working, but I get to make people feel good about themselves." Simons plans to purchase red light therapy, a treatment system used to improve skin conditions including wrinkles, acne, acne scars and age spots.
Sun Times Tanning Salon is open Monday through Friday 8 am – 10 pm; Saturday 8 am – 8 pm and Sunday 10 am-8 pm. "The salon is clean, the prices are reasonable and everything is updated," Simons concluded. For more information, call 409-8838.