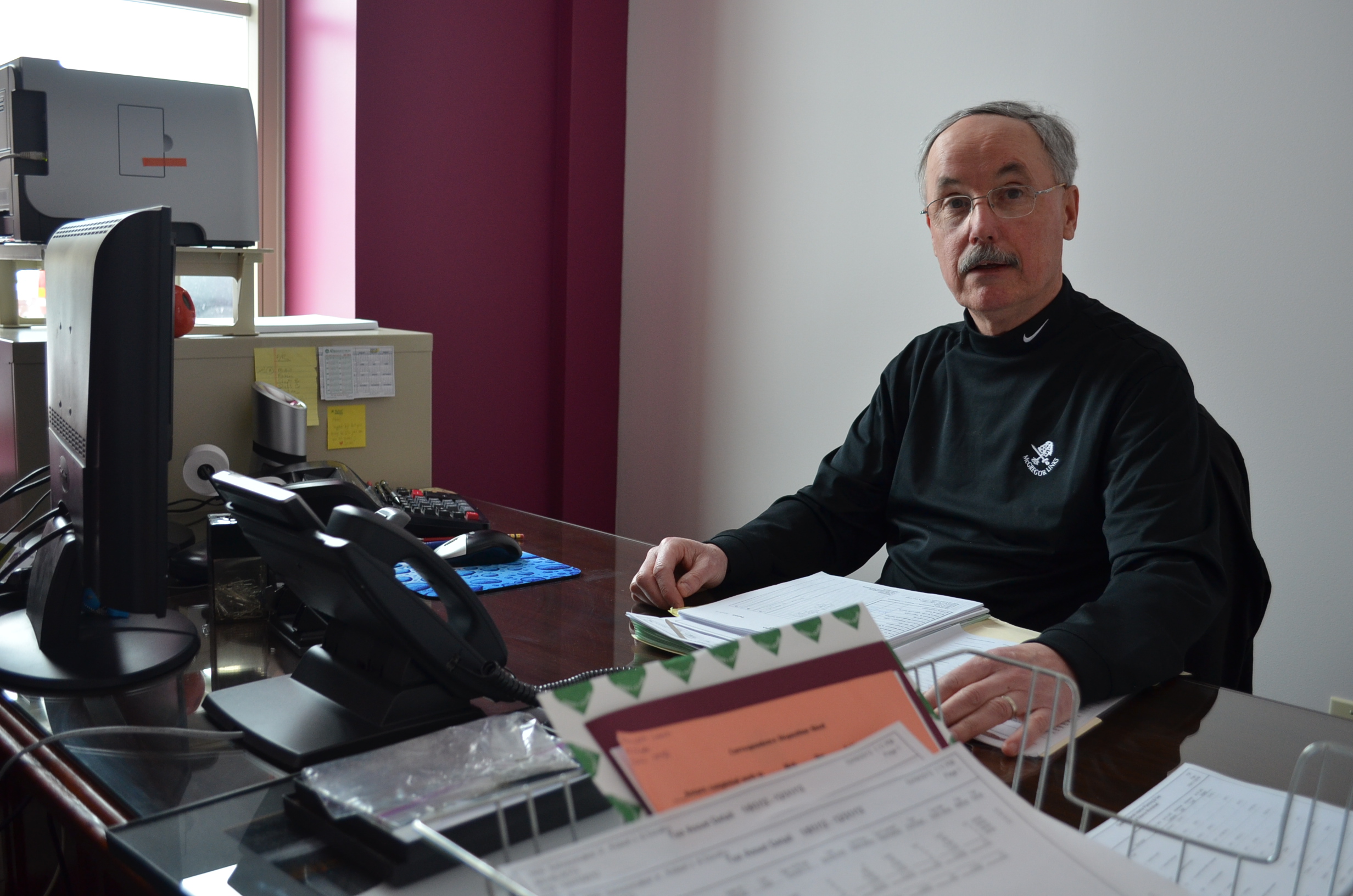 By Pamela Fisher
For more than 30 years, Rick Fuller has been providing accounting services to the Glens Falls region and beyond. But after years of co-managing Fuller & LaFiura Certified Public Accountants PC, Fuller has separated from the partnership in an effort "to go in a different direction."
Starting 2013, Fuller opened his own accounting office, located at 79 Warren St. in Glens Falls, and he looks forward to providing more services to the area's small businesses.
"My goal is to focus intently on helping small businesses to climb, "said Fuller. "After tax season, I am planning to launch small business checkups."
Fuller described the checkup service as helping businesses to avoid dead ends in terms of their operations. He described his role as being much like a general practitioner, but asking questions that will determine the health and sustainability of small businesses.
"I hope to be a sounding board, someone to bounce ideas off of, because I think it is important for small business owners to have access to good advice."
Fuller said he has gained feedback from the community that this would be a beneficial service.
"In many cases small businesses have been dealing with the same accountant for thirty years and have never had another set of eyes take a look at things," said Fuller. "Often small business owners do everything, and as businesses grow they can benefit from having the right advisers on board to form a team around the business owner."
Fuller's practice additionally offers tax compliance services for corporations, individuals, and in some cases when audits are not required, nonprofit organizations. He is experienced in tax planning, and he is also a Quickbooks Pro-advisor with years of experience in bookkeeping consulting and helping with internal control.
On a limited basis, Fuller said he also calculates people's pay rate for client convenience. One change from Fuller's previous business is that he will no longer be conducting audits. Fuller anticipates opening a Saratoga Springs office in the near future. The Glens Falls office currently has two full time and four part time staff, and Fuller plans to hire another staffer in 2014.
Fuller can be reached at 636-5166.