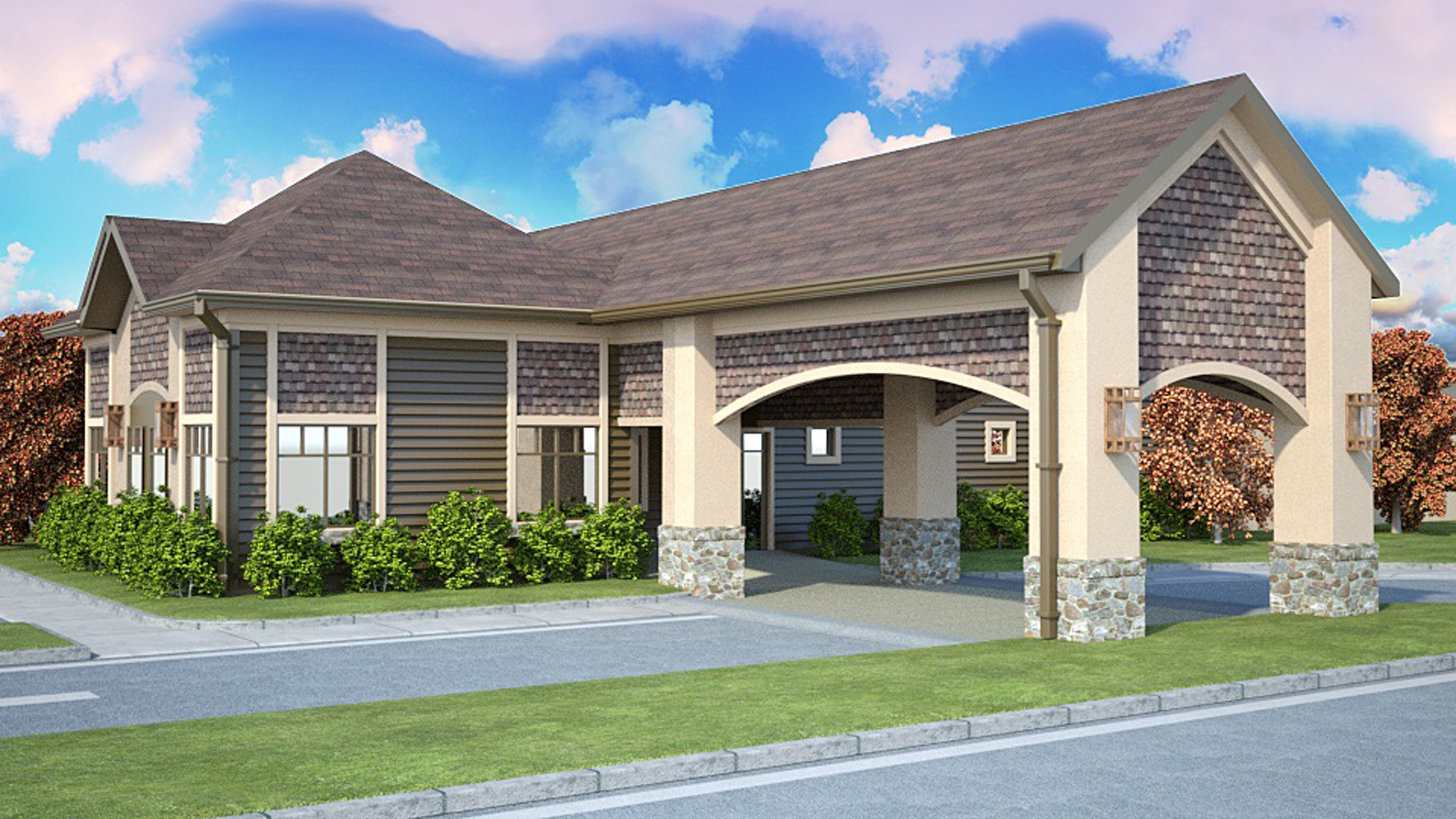 By Jill Nagy
A new free-standing eye surgery clinic will open this summer in Wilton. The clinic, which will specialize in cataract and retinal surgery, is a joint project of Glens Falls Hospital, North Country Eye Center (NCEC) Holdings LLC, and four local ophthalmologists.
Ground was broken in November for the clinic. At this point, the exterior walls and roof are in place and work is about to start on the interior framing and installation of plumbing, electricity and other utilities.
The finished building will resemble a large single-story house more than a hospital, officials said. It is located on North Road near Northway Exit 16 in Wilton, on land owned by Glens Falls Hospital. It is adjacent to the Glens Falls Hospital Medical Center.
The doctors involved, all board-certified ophthalmologists practicing in Glens Falls and Saratoga Springs, are Dr. Amjad Hammad, Dr. David Westfall, Dr. Mark Hite and Dr. Steven Solomon.
"This facility will develop into a center for excellence in eye surgery with special emphasis on the latest technology and techniques in cataract and retinal surgery," according to Hammad, who is also CEO of NCEC.
He noted that 70 percent of eye surgeries in the United States are performed in free-standing clinics. These are typically outpatient procedures requiring relatively short stays in the medical facility.
"New York state has lagged behind other states in this field," he pointed out. "We are excited to work with Glens Falls Hospital in developing and providing our patients with higher quality and more cost effective choices," he added.
David Kruczlnicki, president and CEO of Glens Falls Hospital, shared Hammad's enthusiasm. "We are confident this will be a meaningful and enduring partnership that will improve vision care throughout the region," he said, predicting that, "It will advance patient connectivity within our health care system and increase the hospital's operating room capacity for other surgical procedures."
MLB Construction Services in Ballston Spa is doing the project. Officials for the company said the structure will be 9,000 square feet on one story, and will be expandable as the needs of the facility grow.
Glens Falls Hospital is a 410-bed not-for-profit community hospital founded in 1897.
It serves a six-county region in northeastern New York state through the main hospital and 29 regional locations.