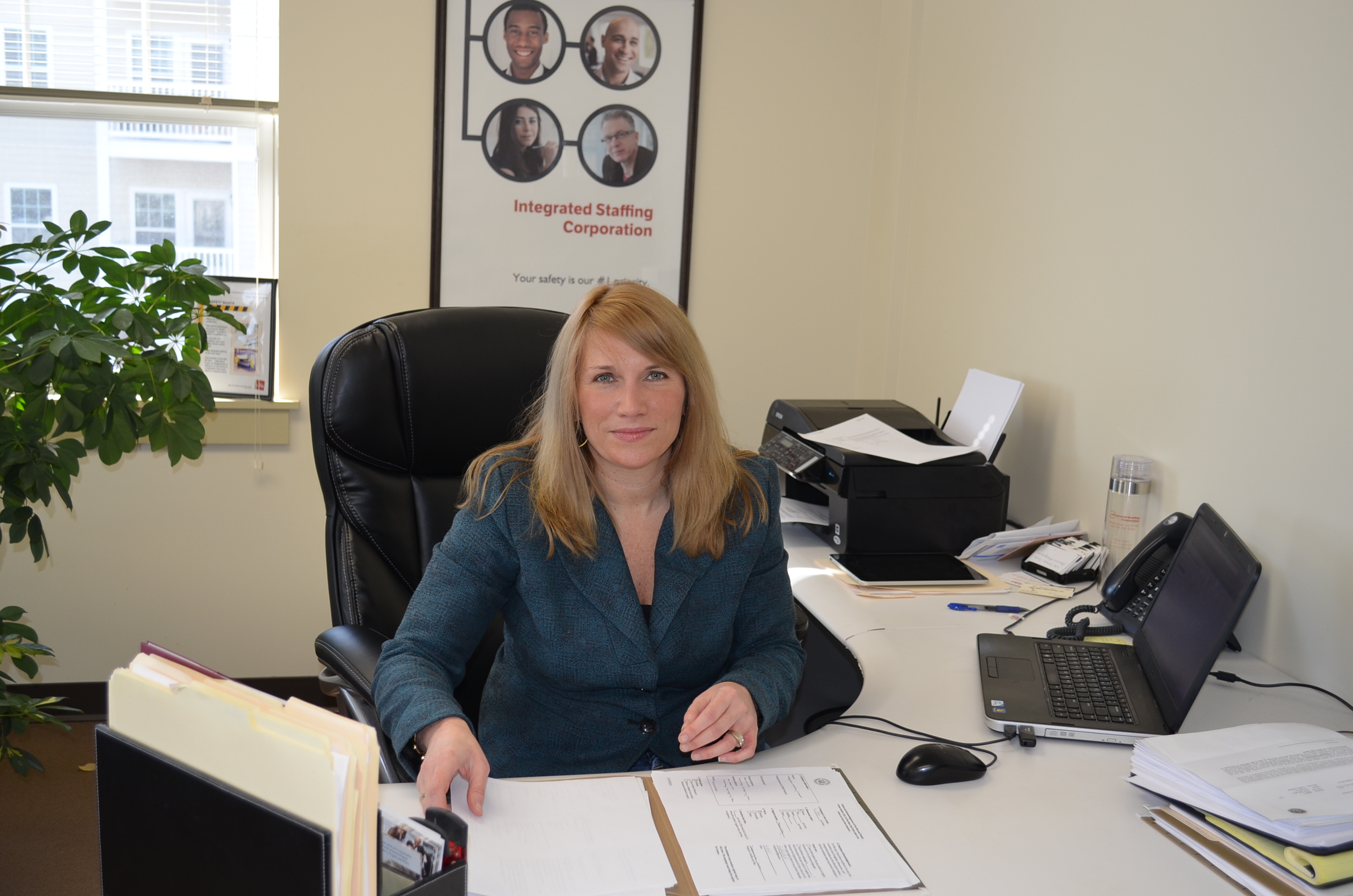 By R.J. DeLuke
One of the key reasons that companies work with staffing agencies is to cut down on expenses, a consideration that is often toward the front of business planning.
Dhianna Yezzi, owner of Integrated Staffing Corp., which has an office at 5 Warren Street in Glens Falls, said companies "are saving a lot of money on Workmen's Comp, taxes and separation issues" when they decide to work with staffing companies rather than handle things in-house.
That's not the end of expenses a company would get involved in when they handle employee- and employment-related matters.
When Integrated Staffing gets involved in hiring, she said, candidates are extensively screened. At least three references are used and there is also a thorough background check conducted and drug testing carried out.
"These are expenses a corporation may not want to invest in," Yezzi said.
Yezzi runs a locally owned and operated temporary, temporary-to-permanent and permanent staffing firm with over 20 years of local staffing experience. The company offers employers a range of services for temporary and contract recruitment.
She said wen it comes to conducting searches for qualified people to fill positions, staffing forms use a lot more complex Internet search engines that come with a cost. They also are necessary to achieve the best results.
Staffing agencies are suited to do these kinds of searches as a matter of routine.
Dealing with people seeking jobs is also part of an agency's work load.
Yezzi said for job seekers approaching a staffing agency, "It's a great way to get a foot in the door (of a company that has openings) that they might not be able to get elsewhere. It gives them a start."
Yezzi said her company has contracts with some large international companies, and also deals with many local companies as well.
She noted that "in this economy, we have more than enough applicants." Finding the right jobs is the more time consuming area.
But regarding the current employment outlook, she said, "We have a lot of jobs available." The market "is definitely improving. There are more jobs. Manufacturing is up."
She noted that "health care is probably one of the fastest growing industries," not just for those who provide the care, but in related areas like the manufacturing of health care devices and in the pharmaceutical industry."
Her company is busy and 2013 things are buzzing thus far in 2013.
Integrated staffing can be reached at 792-7823 and its website is http://integratedstaffingcorp.com.