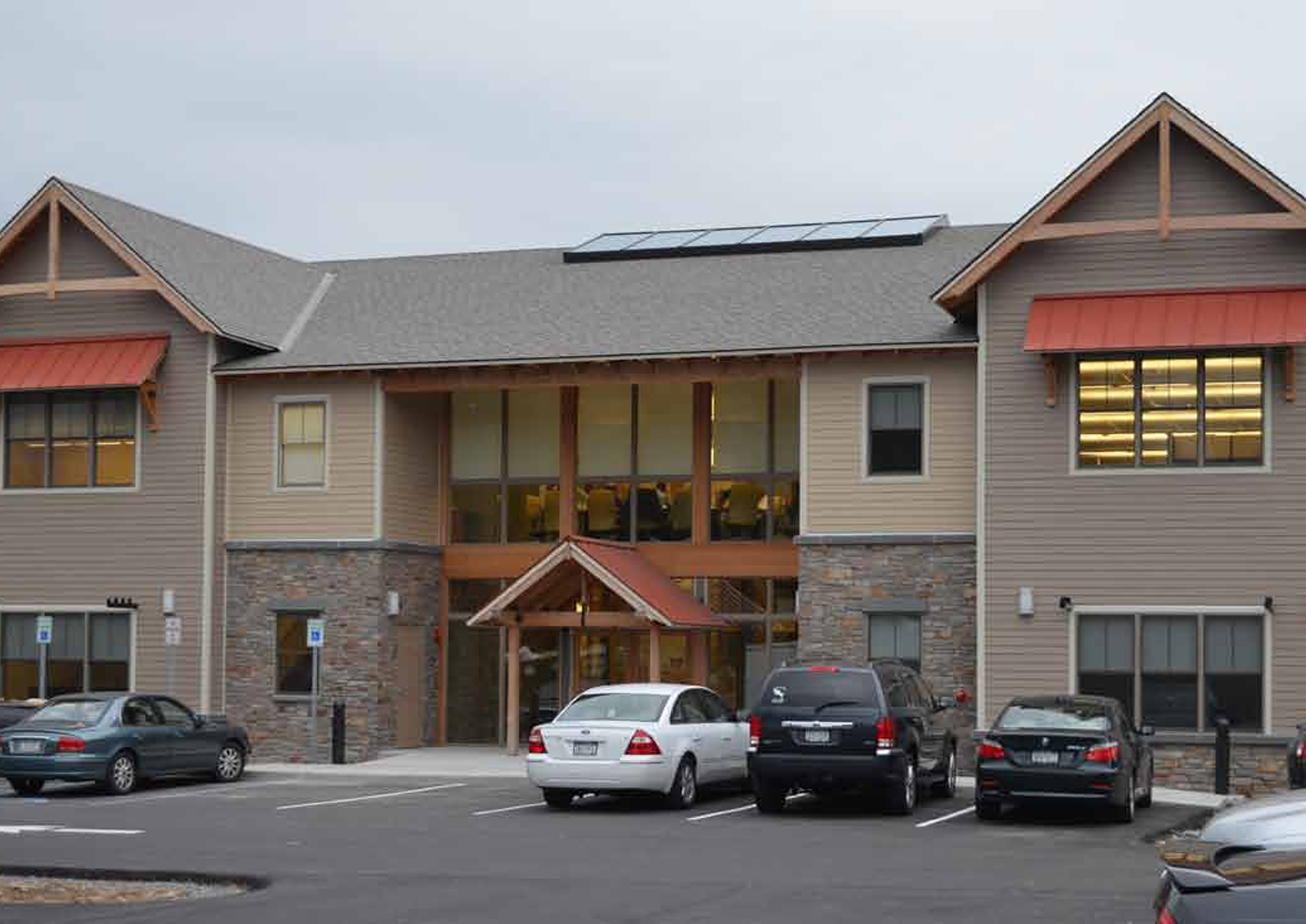 Employees of Hudson River Community Credit Union completed a move recently into offices in the new 16,700-square-foot Operations Center located at One Third Street in Corinth.
The operations center was built to house operational staff that was working in three separate office locations and to accommodate future growth. The building houses 39 employees.
Designed by the architectural firm of 3t Architects of Albany, the building's general contractor was the firm of F. H. Alexander Inc. of Ballston Lake.
The center features a number of ecologically friendly features and was constructed primarily of locally and regionally-sourced materials. Credit union officials said among the most interesting building features of the two-story building include:
• Use of heavy timbers, with custom connections and railings allowing significant natural light through a larger skylight throughout the building and atrium.
• A two-story open atrium with radiant heated slate and cork flooring.
• Exterior and interior stonework throughout.
• Geothermal heating system.
• 75 percent above standard building codes for insulation.
• Building-wide recycling of paper and other recyclable materials.
"We are so pleased to have finally completed this significant undertaking for our credit union," said HRCCU Chief Executive Officer Sue Commanda. "The completion of this building and the consolidation of our staff will increase our operational efficiency and further position our credit union for future growth."
A community open house is being planned for later this year.
HRCCU has five branches located in Cohoes, Corinth, Glens Falls, Hudson Falls and Troy. It is a not-for-profit financial cooperative owned and governed by its members. Anyone who lives, works, worships, attends school or businesses and other legal entities located in Warren, Washington, Saratoga and Rensselaer Counties or the towns of Cohoes, Watervliet and Green Island and their family members are eligible to join the credit union. For more information, call 654-9028 or 1-800-824-0700 or visit hrccu.org.