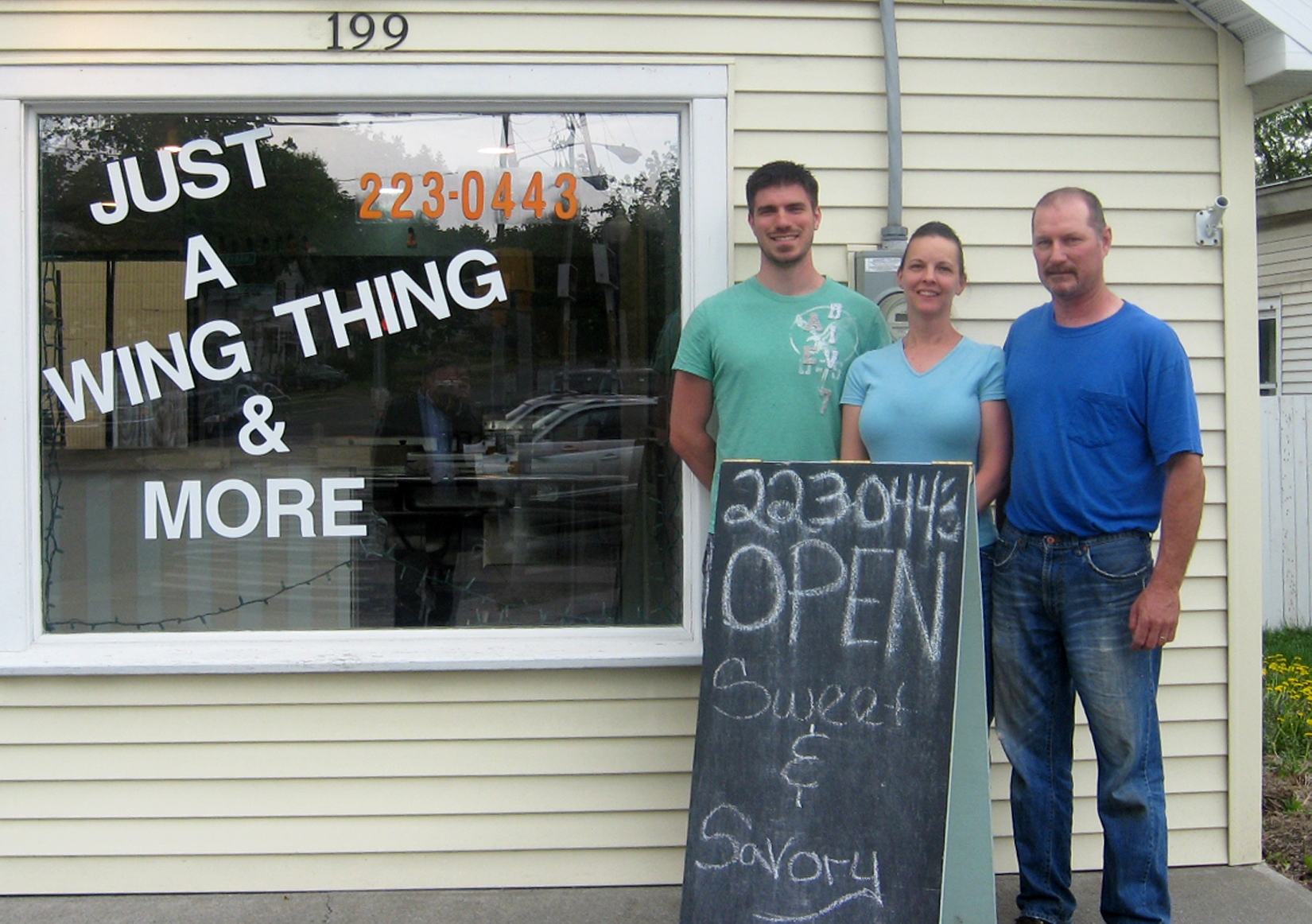 By Jill Nagy
Just a Wing Thing, a new family owned restaurant at 199 Warren St. in Glens Falls, is there to help when one gets an attack of the munchies. They offer chicken wings, subs and other snack food.
"Everything but pizza," said Travis Havens, one of the owners.
The wings range from mild to "angry rooster," with weekly specialty flavors. Seven dollars covers an order of 13 wings, along with veggies and sauce. Submarine sandwiches are $4 for a small one and $8 for a large. There are also fries available to go with that.
A complete menu is on the restaurant's Facebook page. Food is take-out only. There is no online ordering but orders can be telephoned in at 223-0443. Orders are picked up, or can be delivered within a three-mile radius of the restaurant.
Travis and his father, Wayne Havens, prepare and deliver the food. Wayne's wife, Kellene, is behind the counter. The three are co-owners of the business. An employee helps with deliveries.
Of the three owners, only Travis has extensive training or experience in the food service industry. As a high school student (first at Queensbury High School and then at Hudson Falls High School), he took culinary arts classes at BOCES and, at the same time, classes in management at Adirondack Community College. After graduation, he worked in various restaurants for eight years, including managing a McDonald's restaurant. McDonald's also provided management training.
At one point, he said, "overall, I realized that I didn't want to stay in the food service industry." He studied computer networking at Adirondack Community College and worked for a time in that field. But, now he is back after what proved to be only a detour.
For now, Just a Wing Thing is in rented quarters but, according to Havens, "We plan to buy it at some point." So far, there are no specific plans but "we definitely hope" to be able to expand in the future, he added.
Just a Wing Thing is open from 11 a.m. to 9 p.m. Wednesday through Monday and is closed Tuesday.