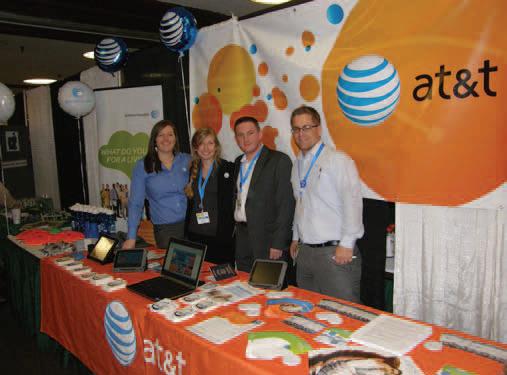 The Adirondack Regional Chamber of Commerce
will hold its annual Adirondack Business
Show on Thursday, Oct. 17, at the Glens
Falls Civic Center in downtown Glens Falls.
"We are pleased to once again present the
region's premiere business expo, featuring
100 Chamber members," said ARCC President
and CEO Peter Aust. "As in years past, we are
opening the show to the public for three hours
to give members of the community the opportunity
to meet and network with hundreds
of successful local business professionals, all
under one roof."
The show will be open exclusively to exhibitors
only from 3-4 p.m. Admission is free and
open to the public from 4-7 p.m.
There will be complimentary food and
drink samples from local restaurants and
bars, drink specials at the cash bar, and the
opportunity to win door prizes, including a
$500 cash prize.
The 2013 ARCC Adirondack Business Show is sponsored by AT&T in Queensbury and Adirondack Trust Co. and supported by Cool Insurance, Glens Falls Hospital, Glens Falls National Bank, Keena Staffing, Hudson River Community Credit Union, and NBT Bank.
The ARCC is a not-for-profit, member-based business organization. The Chamber is an advocate for the economic success of its 1,000 member businesses, representing in excess of 23,000 people predominantly in Warren, Washington and Northern Saratoga counties.
For more information, visit www.adirondackchamber.org.