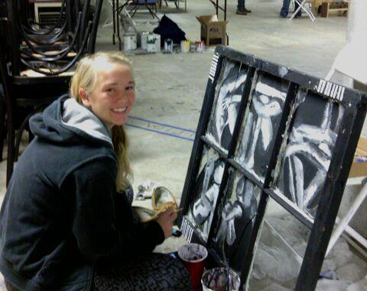 The Hyde Collection's Window Project
opened to the public on Saturday, Oct. 12.
This exhibition, located in Hoopes Gallery,
is an installation consisting of eleven
windows transformed into painted and
assembled works of art by area youth, ages
16-21, who were invited through their
teachers or counselors to participate in the
12-week Window Project studio art program.
Working with teaching artist Gabi Moore
and Hyde staff, the participants viewed art
made by a variety of assemblage artists and
used antique discarded windows as the foundation
for their mixed media works.
A reception for the artists will be held at The Hyde Collection 2-4 p.m. Saturday, Oct. 19. Admission for the reception is free of charge.
The exhibition runs through Dec. 31. For more information, contact Hyde curator of education June Leary at 792-1761 ext. 327, or at jleary@hydecollection.org.