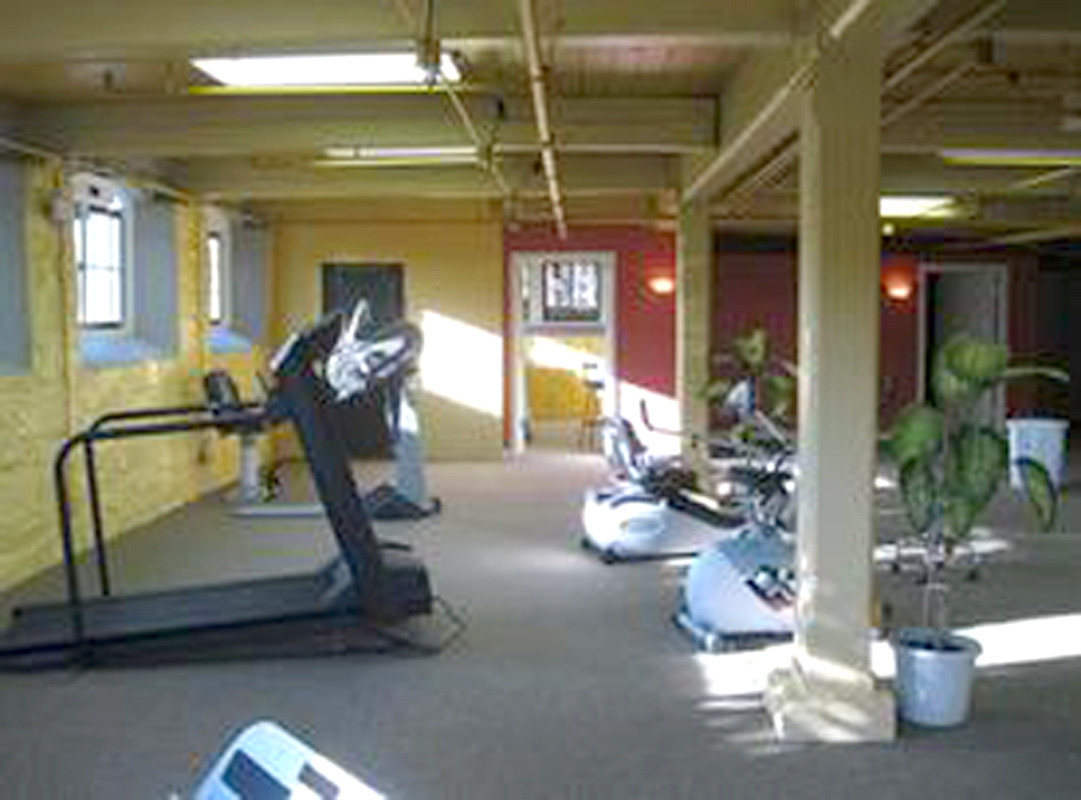 By Ali Munday
"We have the right to be able to move our bodies without pain, but we don't always have the ability," said registered physical therapist Jason Campopiano, owner of Local Motion Physical Therapy in Glens Falls.
"This is a key component of wellness: mobility without difficulty. If you can't do your favorite sport, go to work without pain, or get up out of a chair without trouble, then your overall wellness is compromised."
The source of people's ailments are many: the result of a fender-bender, a sports injury, manifestation of a chronic pain condition, or surgical recovery. Physical therapy is a way to cope.
Campopiano, a Queensbury native, opened his practice at Union Square, Glens Falls, after spending 15 years as a physical therapist in hospitals, home care and out-patient settings in the Boston area. The time felt right to take the next step to begin his own business and raise his family closer to his roots, he said.
He described physical therapy as something that improves a person's ability to move without pain and helps them achieve their goals of unhindered mobility. He works on teaching people to fix themselves and gives them techniques to prevent their problems from reoccurring.
Local Motion, 9 Broad St., occupies 2,500 square feet in a building that he feels has "great energy", and enhances the relaxing and comfortable atmosphere necessary for him and his team to achieve results. Centrally located, with ample parking, Campopiano credits the building's owner, Tom O'Neil, for putting so much into the building that helps Local Motion be successful.
"Tom's very supportive of local businesses, and it's helped us tremendously," Campopiano said.
Offering a range of treatments including manual therapy, joint mobilization, lumbar/cervical traction and therapeutic massage, Campopiano said what distinguishes his practice is their commitment to compassionate and experienced physical therapy.
"We really do care about the people who are coming to see us and we treat them accordingly," he said. "We are able to spend more time with each person to assess their individual needs. We do not have assistants here, so each person will only see a registered physical therapist with at least 10 years of experience. We have worked with many different issues; from people recovering from surgery or trauma to chronic back pain, wheelchair-bound individuals to high level athletes."
Local Motion offers multiple approaches, including the more traditional spinal traction, balance and stability training, and manual techniques for pain and recovery. In addition, they observe the McKenzie approach to neck and back pain, considered the gold standard of care for patients with spine problems.
McKenzie is a type of physical therapy and exercise that centralizes pain, and then focuses in particular on self-healing techniques, including exercise. Campopiano also offers the slightly more unusual modality of kinesiotaping. It involves the application of an elastic, therapeutic tape , thought to assist in alleviating pain, reducing inflammation, correcting alignment of weak muscles, facilitating joint motion, and increasing blood flow and circulation of lymphatic fluids.
A healthy, collaborative relationship also exists for mutual patients between Local Motion and the Acupuncture Studio on Warren Street in Glens Falls, owned by Jason's brother and licensed acupuncturist, Kevin Campopiano. Local Motion is run by a relatively small, dedicated team. Wife and co-owner Amy Campopiano is the office manager, scheduler, and billing director. "She does it all," Campopiano said. "There is no way I could do this without her."
There are two physical therapists, Kerri Shpur and Lindsay Santamore, "two of the most competent, caring and compassionate people that I know. During the summer, we have Becca Bachman at the front desk," he said.
"I feel Glens Falls is blessed with hard working, entrepreneurial folks who just want to make the city better … There's just so much here. People are connecting with downtown and making it part of their weekly routine. We are happy to be a part of that routine and hopefully our presence draws more people downtown to the other merchants and businesses here."
The website for Local Motion is www.localmotionpt.com. The phone number is 409-4288.