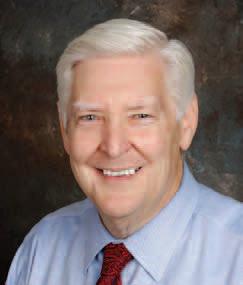 By Ed Bartholomew
The year 2013 was a year of changes for many corporations and organizations in the Warren County region:
New leadership came to Glens Falls Hospital, as long-time CEO Dave Kruczlnicki retired and Dianne Shugrue was named to succeed him. Tom Hoy retired as CEO and president of Arrow Financial Corp.and Thomas J. Murphy was designated as his successor.
Debabrata Mukherjee assumed the position of CEO of Finch Pruyn from Joe Raccuia, who is now back in the paper business having purchased Morcon with facilities in Cambridge and Rock Hill, S.C. Richard Cusick is the new CEO at Tribune Media following the retirement of John Kelleher.
At SUNY Adirondack there is a new president, Dr. Kristine D. Duffy, who succeeded Dr. Ron Heacock.
Nonprofit organizations in the region also saw their leadership change. Long-time Crandall Library Executive Director Christine McDonald retired, and they welcomed new Executive Director Kathleen Naftaly.
Hyde Museum Director David Setford, who has served as executive director since 2008, was succeeded by Charles Allan Guerin. The successor to the Children's Awareness Museum founder and CEO Jacky Touba departed after a few months on the job. The museum will make an announcement regarding their new leadership shortly. Wood Theater's Bill Woodward retired and his successor is Erin Coon.
EDC of Warren County also experienced a change in leadership with myself succeeding Vicki Pratt Gerbino.
Changes occurred among local and state elected officials representing our region as well. Dan Stec, Queensbury Supervisor and chairman of Warren County Board of Supervisors, was elected to the state Assembly. Kevin Geraghty, Supervisor from Warrensburg, was selected to succeed Stec and was subsequently elected for a two year term that began in January.
Looking ahead, global and national economies continue to affect the stability of our growth in the Warren County region. Gov. Andrew Cuomo and state legislators Sen. Betty Little and Assemblyman Stec are working in a bi-partisan manner to improve business the environment in the state and have demonstrated a strong commitment to assist businesses and communities in Upstate New York. This effort and cooperation is vital to an upswing in economic activities and increased employment for our region.
In addition, Gov. Cuomo's recently announced tax reduction package, which is designed to increase economic opportunity and attract and grow business, will go a long way toward our recovery in Upstate New York once implemented by the state Legislature. In the area of business taxes, his plan includes:
• Merging the bank tax into the corporate franchise tax (CFT), reducing the general CFT rate to 6.5 percent, and making a number of reforms to the CFT.
• Adopting a refundable CFT credit for upstate manufacturers (outside the Metropolitan Transportation Authority) equal to 20 percent of a firm's annual real property taxes.
• Phaseing out CFT liability for manufacturers located in Upstate (outside Metropolitan Transportation Authority region).
• Repealing the stock transfer tax.
In the afrea of energy assessment, Cumo proposed accelerating the phase-out of the Section 18-A Surcharge on electric, gas, water and steam utility bills, including an immediate repeal of the assessment for industrial customers.
Among estate tax reforms, he proposes increasing New York's estate tax threshold to $5.25 million and lower the top rate to 10 percent over four years. And beginning in 2019, the state estate tax exemption would equal the federal exemption, which is indexed to inflation.
In the area of residential taxes, Cuomo proposed adopting a two-year freeze on property tax increases paid by homeowners (actually a state rebate of the increased taxes paid) within jurisdictions (outside of New York City) that stay below the 2 percentreal property tax cap and agree to implement a shared services or administrative consolidation plan. He also ppropsed a permanent, enhanced real property tax circuit breaker that would become effective as the "freeze" phases out, applicable to households with an income of up to $200,000. This would also be applicable in jurisdictions outside of New York City that adhere to the 2 percent real property tax cap. It would be administered as a refundable tax credit against the personal income tax.
EDC goals for the year include.
• Continuing our commitment to assist existing manufacturing and businesses.
• Promoting and marketing available property sites for business and manufacturing development throughout the communities of Warren County. (The Glens Falls, Queensbury, Warrensburg, Johnsburg/Chester, Lake George/Bolton corridor).
• Working with clusters of significant geographically-based businesses, companies, institutions, and organizations within Warren County, including: the paper industry and related forestry and wood products, medical device companies, health care services and providers, such as Glens Falls Hospital and Hudson Headwater Health Network; hospitality and tourism; banking and financial Services; and arts, cultural and entertainment venues.
• Continuing our work with area elected officials and the business community to develop priorities for infrastructure needs and assist in seeking funding for: roads, bridges, waste water facilities, extension sewer connections along Corinth Road (Norhway Exit18), storm water treatment, telecommunication and broadband, alternative transportation, including buses and trains, Northway Exit 20 traffic improvements, North Creek sewer study feasibility and recreation in all areas, including walking trails and bike routes.
• Supporting winter activities, ski areas Gore Mountain and West Mountain, and expansion of snowmobile trails along with development of tourism trails and businesses in the western portion of the county including the Lakes to Locks program
• Collaborating with SUNY at Adirondack on work force development and Cuomo's initiative Start Up NY.
• Advocating and assisting in funding the eradication of invasive species from Lake George and other lakes.
• Supporting efforts to bring an American Hockey League team to the area, together with making improvements to the Civic Center and constructing a downtown Glens Falls mixed-use commercial/retail/housing parking structure and implementing Downtown Vision and Development Strategy , Pruyn Island redevelopment and South-Hudson Warrem Street..
• Working toward further commercial/retail development Exit 21.
• Developing and implementing a new small business loan program to be offered by Warren County LDC.
And, there's more in 2014 to come. I look forward to 2014, and I am optimistic that we will see a positive outlook in consumer spending, new construction, and job creation. I appreciate this opportunity to work with the many businesses, organizations, elected leaders and skillful employees in this region.