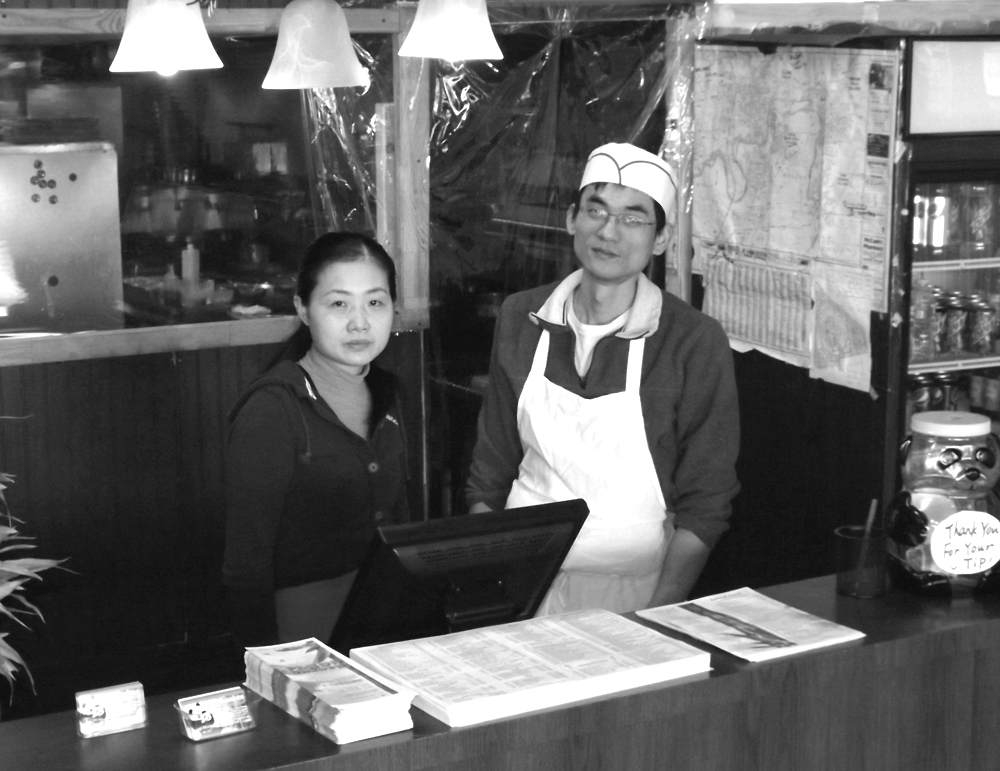 By Barbara Brewer La Mere
Rong Yow Yang has loved to cook from the time he was a child. Growing up around family members' Chinese restaurants in Westchester County, he had ample opportunities to learn more about both the cooking and business aspects of running a restaurant.
Last year, he and his wife, Crystal, opened Panda Garden Chinese Restaurant at Midtown Shopping Center, 119 Main St., in South Glens Falls.
Crystal's family did not have a restaurant, but her father enjoyed cooking and so she learned a lot from him, she said. After working for many years in his family's establishments, Yang had decided it was time to go out on his own. He said his recipes are derived from family recipes from the south of China, but he has tweaked them to make them his own.
He is also willing to adapt the menu to accommodate the tastes of individual customers, he said.
Panda Garden has seating for 20. Much of the restaurant's business is takeout or delivery. Delivery radius is about five miles from Midtown Shopping Center.
Yang said he has been pleased that if a customer calls from outside the delivery range, say from Queensbury and finds there is no delivery, they are still happy to come in to pick up their order because they have been that pleased with the quality of the food.
Yang says that General Tso's chicken, lo mein, and crab Rangoon are customer favorites. Panda Garden is open 10:30 a.m. to 10 p.m., Monday through Thursday; 10 a.m. to 11 p.m. on Friday; and noon to 10 p.m. on Sundays. The phone number is 812-0909.