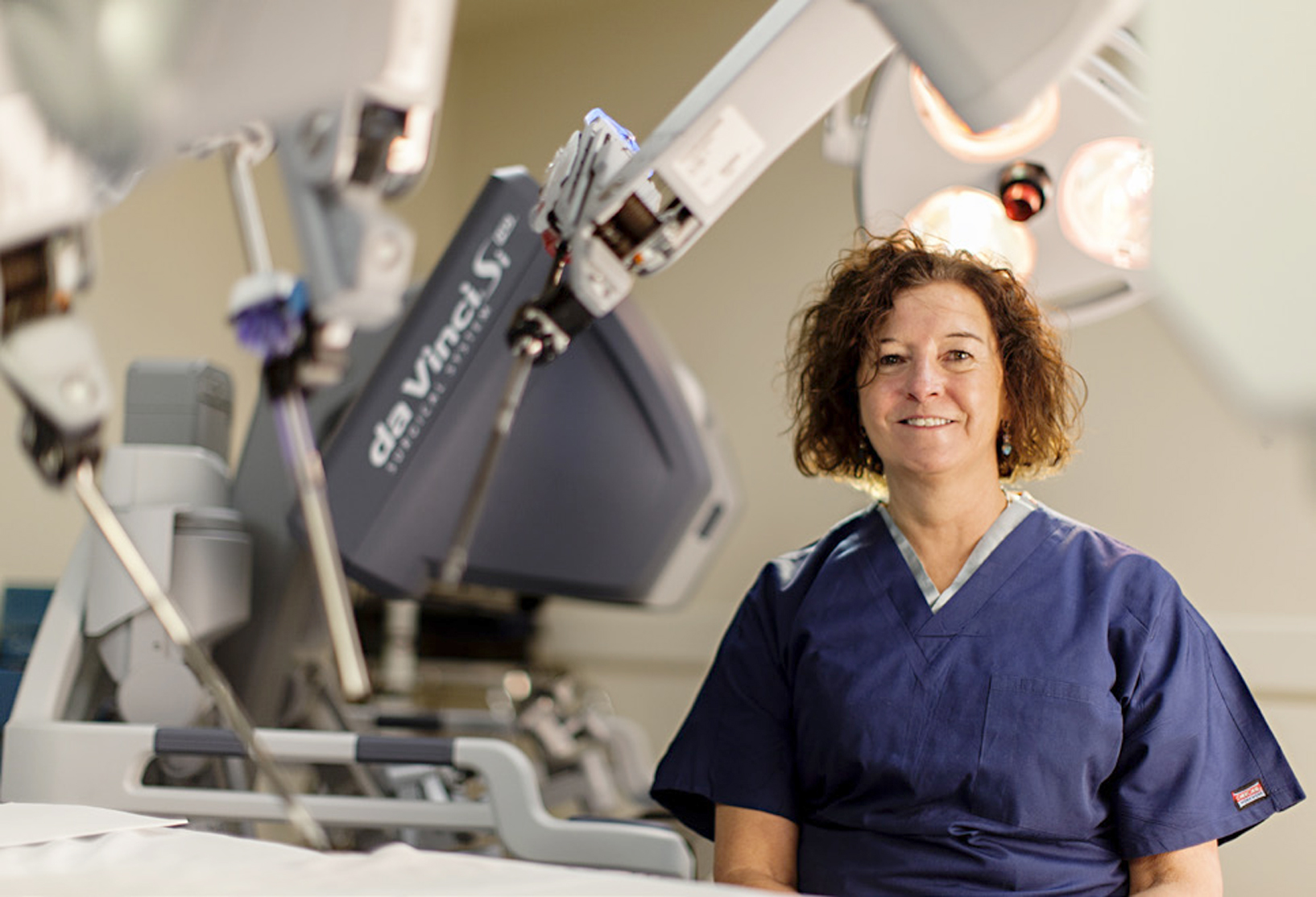 A Glens Falls Hospital gynecological surgeon recently completed the organization's first robotic surgery, which also includes the first single-site surgery.
Dr. Eileen E. Joyce, FACOG, of Glens Falls OB/GYN Center PC, performed the first single-site hysterectomy at Glens Falls Hospital in January. Single-site hysterectomy patients experience such benefits as being nearly scar free, minimal pain, low blood loss, fast recovery, and a short hospital stay–with most able to go home the same day, hospital officials said.
Dr. Joyce is the second surgeon in the region and one of only a small group of doctors in the nation to offer this innovative approach to surgery, according to the hospital.
"Single-site surgeries mean less scarring and time to heal for patients," said Dr. Joyce. "Surgeons also benefit–vision, precision, and dexterity are all enhanced when compared with traditional surgical procedures. The fact that these innovative procedures are now available at Glens Falls Hospital is great news for our patients, and I'm thrilled to be a part of this exciting time for our community."
Currently, Glens Falls Hospital surgeons are performing minimally invasive procedures that cover a wide range of specialty services, including obstetrics and gynecology, as well as vascular, general, and urological surgeries. said officials. These procedures allow patients to return to their lives sooner due to smaller incisions, minimal scarring, and quicker recovery times.
Officials added that patients also benefit from continuity of care in the Glens Falls Hospital network–from the experienced surgeons to additional inpatient or outpatient services that may be needed. Over the next few months, surgeons will begin performing single-site general and gynecological surgeries at Glens Falls Hospital.
Glens Falls Hospital is a comprehensive integrated system of primary care, specialty care and hospital services, serving a six-county region of the southern Adirondacks. For more information, visit glensfallshospital.org or its Facebook page.
Photo Courtesy Glens Falls Hospital