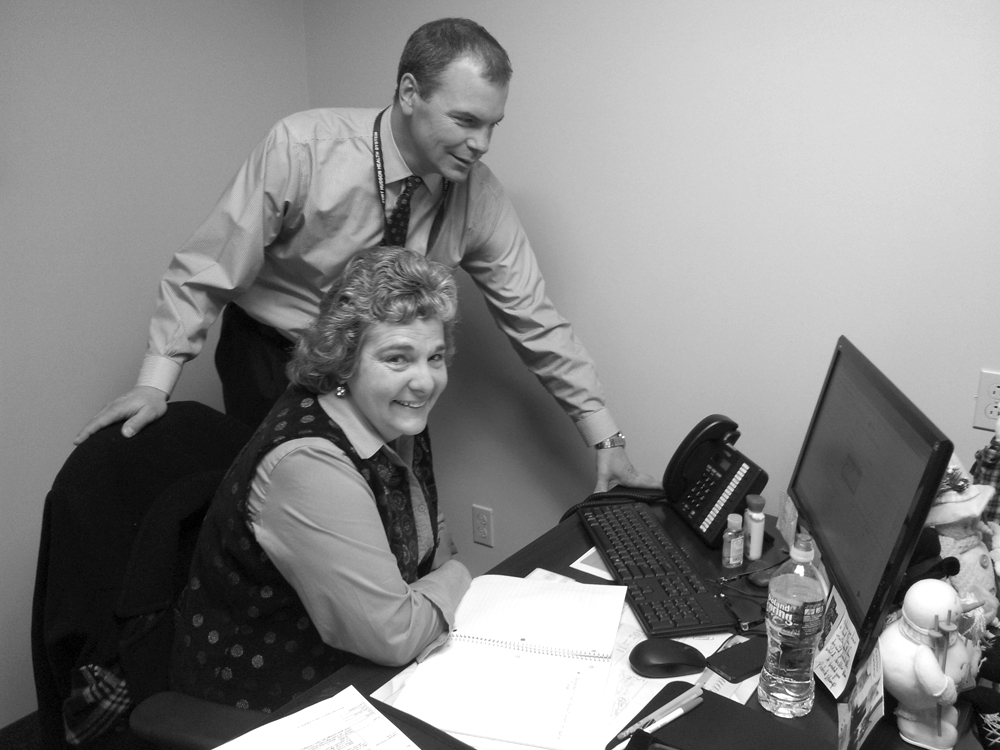 Fort Hudson Health System received approval from the state Department of Health in January to operate its newest home care program, a certified home health agency.
Following a pre-opening survey, the Department of Health issued its approval letter stating Fort Hudson was found to be in compliance with all applicable statutory requirements. The agency began accepting its first patients Jan. 29, and reached its required census on Feb. 7 in order to have the state conduct a final required review. This review was anticipated to occur the week of Feb. 10.
The Fort Hudson Certified Home Health Agency, or CHHA, will provide short-term home care following an acute illness.
According to Andrew Cruikshank, CEO of Fort Hudson Health System, the CHHA "will complement our expansive array health care and housing programs now offered. Not only is Fort Hudson offering program options, it is integrating and coordinating the care to assure seamless transition and peace of mind for our clients."
The Fort Hudson CHHA is approved for covering Warren and Washington counties. Operating a CHHA program has been part of the Fort Hudson strategic priority for several years, said Cruikshank. Prior to a change in regulation two years ago, the only means to acquire a license was to purchase it from an existing agency through an acquisition or as part of a closure plan.
With the long-standing moratorium on new program development by the Department of Health lifted in 2011, Fort Hudson received initial approval in 2013. According to Ann Reynolds RN, director of patient services, "We currently have a full staff comprised of experienced professionals, have implemented a robust electronic health record system, and completed extensive employee orientation and training. Fort Hudson's depth of experience and strong community reputation will assure a strong start to this newest initiative."
She said today's health care environment requires cost effective delivery with high quality outcomes. Providers who offer only one or two services, also known as silo-providers, have limited ability to fully and adequately plan and coordinate care. Most often, clients utilize or are in need more than one type or setting of care. Transitioning between levels of care creates risks and errors.
"Providers who offer many related services and successfully integrate their care can make the transition experience for the client seamless, and that is what Fort Hudson does" said Cruikshank.
Currently, Fort Hudson Home Care, an affiliate of the new entity, provides services of a Licensed Home Care Service Agency (LHCSA). The program provided 170,000 hours of in-home care in 2013. It provides care coordination services to Medicaid eligible individuals in the community, including traumatic brain injury clients, and operates two adult day programs. It is an affiliate of Fort Hudson Health System, whose other programs include retirement housing at The Oaks at Fort Hudson; skilled nursing care, short-term rehabilitation and dedicated Alzheimer's care at the Fort Hudson Nursing Center.
Fort Hudson Health System is a non-profit multilevel senior health care and housing provider located in Fort Edward. Its programs include skilled nursing; short term rehabilitation; specialized dementia care programs including family support groups; two adult day care programs; licensed home care; case management; and a senior retirement community. For more information, call 747-2811 or visit www.forthudson.com.