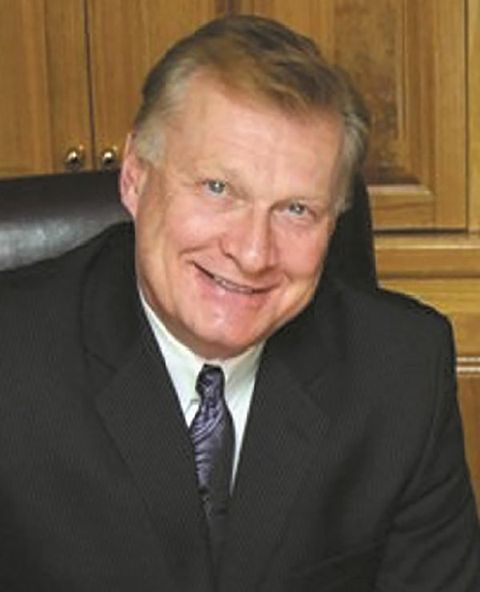 By Greg MacConnell
Fiber optic communication transmits information
from one place to another, through
pulses of light sent through optical fiber. Fiber
optic technology is superior to all other forms of
transport because there is virtually no limit to
the amount of Internet bandwidth it can provide,
it is more secure and less likely to be affected
by environmental conditions, thus making it
a more reliable medium for transmitting vital
communications services.
Why is that important?
Consider that global Internet traffic has
increased more than fourfold in the past 5
years, and will increase another threefold over
the next five years. Internet video streaming
and downloads are beginning to take a greater
share of the total bandwidth consumed. As an
example, take a service that we are all familiar
with-Netflix. Netflix traffic accounts for just over
31 percent of all downstream traffic during the
peak hours and together with YouTube, make
up over 50 percent of all downstream consumer
Internet traffic in North America.
In fact, it would take one person over 5 million years to watch the amount of video that will cross global IP networks each month in 2017. Combine today's smart phones and tablets with Netflix and you have nonstop entertainment anywhere you can get wireless service, something that was only a dream, several short years ago.
Today, 55 percent of Americans use the Internet every day, spending 60 hours a month online. In a singe month, a web user visits 2,646 sites and logs on 57 times. It is clear that Internet technology is rapidly and radically transforming the character of life and work. The changes driven by the Internet will continue to have an enormous impact on every aspect of our society-business, government, education, and private life.
On the business side, broadband connectivity is a necessity in the 21st century. As technology moves further into society and the economy, it becomes more essential to provide fiber optic access to all size businesses, in both urban and more rural areas. Currently, broadband adoption stands at approximately 72 percent in the United States.
Research indicates that even a modest increase in broadband adoption has a very positive economic impact. According to a study published by Connected Nation, a 7 percent increase in broadband adoption would create or save 2.4 million jobs across the United States; would save 662 million dollars in health-care costs; and save 6.4 billion dollars in vehicle mileage, among other savings.
The report estimated that New York state would stand to gain nearly 148,000 jobs and a nearly 10 billion dollars total in economic impact with such an increase in broadband adoption. Fiber to the business can deliver more bandwidth to the customer than any other solution.
As demand for Internet bandwidth increases, broadband networks, are being asked to deliver more bandwidth per user than ever before. Virtual private networks, video usage, large file downloads and "cloud computing"-where applications actually reside on the Internet, are more bandwidth-intensive, and quickly becoming the norm, for even the smallest business user. That is why the investment in fiber optics is so important to the future of all of our local communities.
Providing fiber optics is essentially giving small and medium sized businesses access to all of the services and abilities enjoyed by larger Fortune 500 companies. Having a network such as this makes communities like Glens Falls as competitive as any major city in the world.
In 1997, PrimeLink, originally a Plattsburghbased telecommunications company, installed a $40 million, 240-mile fiber optic backbone following the rail line from Montreal to Albany, with the long-term plan of branching off from this backbone to serve adjacent communities. At present, work is in progress to connect the main fiber backbone and construct a distribution network for the local businesses in Glens Falls, Queensbury, Hudson Falls, Fort Edward, and parts of Washington County. We will offer fiber connectivity to each individual business we serve.
Although many larger providers are using fiber optics for long haul transport of information, the "last mile" is the final leg, delivering connectivity from a communications provider to the customer. This "last mile" is typically seen as an expensive challenge because "fanning out" distribution lines and cable is a considerable undertaking.
Because of the expense, most small companies are not able to fully utilize the advantages of a fiber optic network, as they are typically sharing lines with several other businesses and/ or organizations.
Fiber optic technology is now a reality for businesses of all sizes. I challenge you to look more closely at the power of the Internet and discover how each of you can reach new customers, increase revenue, and become more efficient to compete in today's global economy.
MacConnell is president of Primelink.