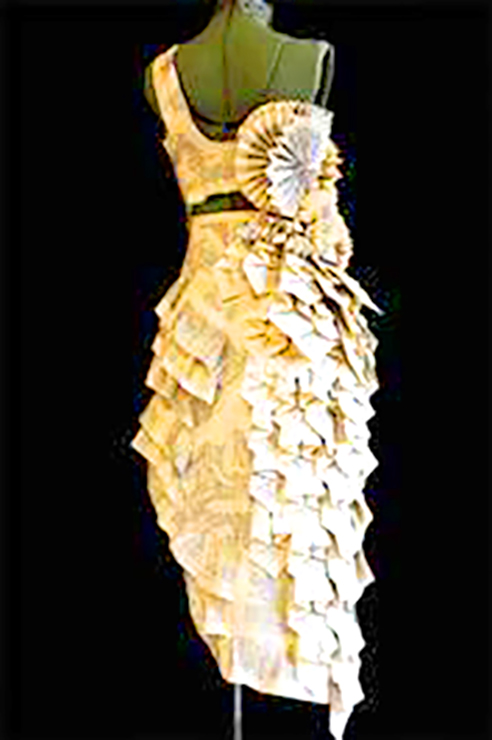 One hundred works from more than 890 entries by area high school art students are being exhibited at The Hyde Collection's 23rd annual Regional Juried High School Art Exhibition.
Curated by Hyde curator of education June Leary, the show opened May 3 and runs through Saturday, May 31, in the Wood Gallery. The young artists, grades 9 through 12, who entered the competition hail from 20 school districts throughout Warren, Washington, Saratoga, Hamilton, and Essex counties.
Entries were submitted digitally for review by a jury composed of the following arts professionals: Elizabeth Dubben, director of exhibitions, Saratoga Arts; Sanford Mirling, sculptor and professor at Middlebury College; and Terrance Tiernan, painter and associate professor Emeritus at the Sage Colleges, Albany.
Jurors chose the works based on originality, skill, and the successful use of the elements of art to create visual impact.
The Hyde Collection's director Charles Guerin noted the museum "looks forward to exhibiting the work of these very talented students. This exhibition is not only a showcase of their creativity but it also allows them to experience the preparation, submission, and adjudication process crucial to their artistic development. After all, these young people are the working artists, graphic designers and creative professionals of tomorrow."
An Awards Reception will be held for the students and their families at The Hyde Collection 2-4 p.m. Sunday, May 18, with a recognition ceremony at 2:30 p.m. Students and their families will be admitted free.
All students with art in the exhibition will be recognized at that event.
Students will also be highlighted for winning the following special awards:
Best in Show Award: Seth Howe, Reader's Guide to Periodical Fashion, paper, Stillwater Central School, Grade 12. Curator's Choice and Juror's Choice Honorable Mention Award: Emma Green, Yearning, stoneware with bronze patina, Glens Falls City School, Grade 11. Juror's Choice Honorable Mention Award: Riley Brennan, Mothership, ink jet print; Glens Falls City School, Grade 11.
Exhibition Sponsor Curator's Choice Award: Kelsey Buchanan, Warm Winter's Eve, black and white charcoal, Schuylerville Central School, Grade 12. Committee Choice Award: Tam Doolittle, Amphora, clay, Glens Falls City School, Grade 12. Juror's Choice Honorable Mention Award: Jed Moody, Silverware with Charcoal; charcoal, Lake George School District, Grade 11. Juror's Choice Honorable Mention Award: Michael Basford, Empty, ink jet print; Glens Falls City School, Grade 11.
The Leo Cox Beach Philanthropic Foundation is a sponsor of the exhibit. In addition, support was provided, in part, by a gift in honor of Dr. Shirley Ann Jackson from her staff. This exhibition is made possible by the state Council on the Arts.
Museum hours are Tuesday through Saturday 10 a.m. to 5 p.m. and Sunday noon to 5 p.m. Closed Mondays and most national holidays. For more information, contact Alice Grether at 792-1761, ext. 328, or by e-mail at agrether@hydecollection.org.
Photo Courtesy The Hyde