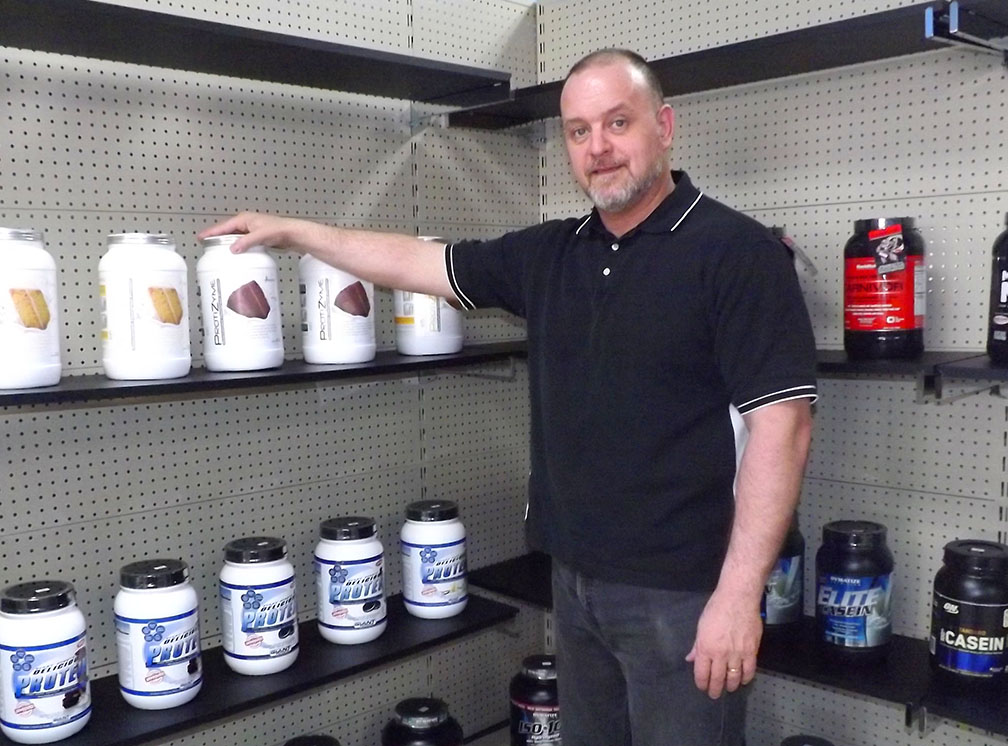 By Kat Fitzpatrick
Athletes and health enthusiasts looking for quality nutritional products have a new resource in the Best Body Nutrition Shoppe located at 222 Dix Ave., Glens Falls.
The store, owned and operated by local resident Joe Girard, celebrated its grand opening on May 1.
"The store is for anybody: athletes, runners, cyclists, any gym-goer that wants to recover," said Girard. Specialty products related to fitness and health, as well as specific issues such as joint pain or digestive health, are the name of the game at Best Body.
"We won't be carrying the A-Z vitamins," he said. "It is not for general supplements but for specific issues. Chinese medicine focuses a lot on digestion as the basis of health. That's something for the everyday person."
Sports recovery drinks and healthful snack bars are available, including NuAquos, touted as a high-end Gatorade with 12-grams of protein.
"I'm the only one who has it from here to New York City," Girard said.
The location, situated partway between Ridge and east Quaker roads, was formerly occupied by the tanning salon, the Eternal Sun, and is next to the Dix Avenue Laundromat. "It is a great setup. There was no construction needed. It's right across the street from a gym, so that was a huge attraction," he said.
Girard's interest in the business is not so much in owning a retail center as it is indulging his passion for nutrition and natural medicine.
"It all started in 1983 when I was in high school and I was working out and studying all about nutrition," he said. "Later, I studied Dr. Andrew Weil and traditional Chinese medicine and was always helping people out with it. They would be telling me I ought to go into it. I've been doing it for so long, it's just a natural segue."
"It's the first time I'm doing anything like this," said Girard. "I was in sales for the last 20 years. We'd be driving around and I'd say 'Oh this is a good place' and 'Here's a good place' and my daughter said 'You're never going to do it.' And then I got laid off." It resulted in his new business.
Girard grew up in Glens Falls and now lives in Hudson Falls with his wife and two children. His wife, Juli, a secretary at Hudson Falls School, helps out with the business on evenings and Saturdays.
Store hours are Monday and Tuesday from 9 a.m. to 7 p.m. and Wednesday through Saturday from 9 a.m. to 8 p.m. They are closed on Sundays. The phone number is 743-0316. Its website is www.bestbodynutritionshoppe.com.