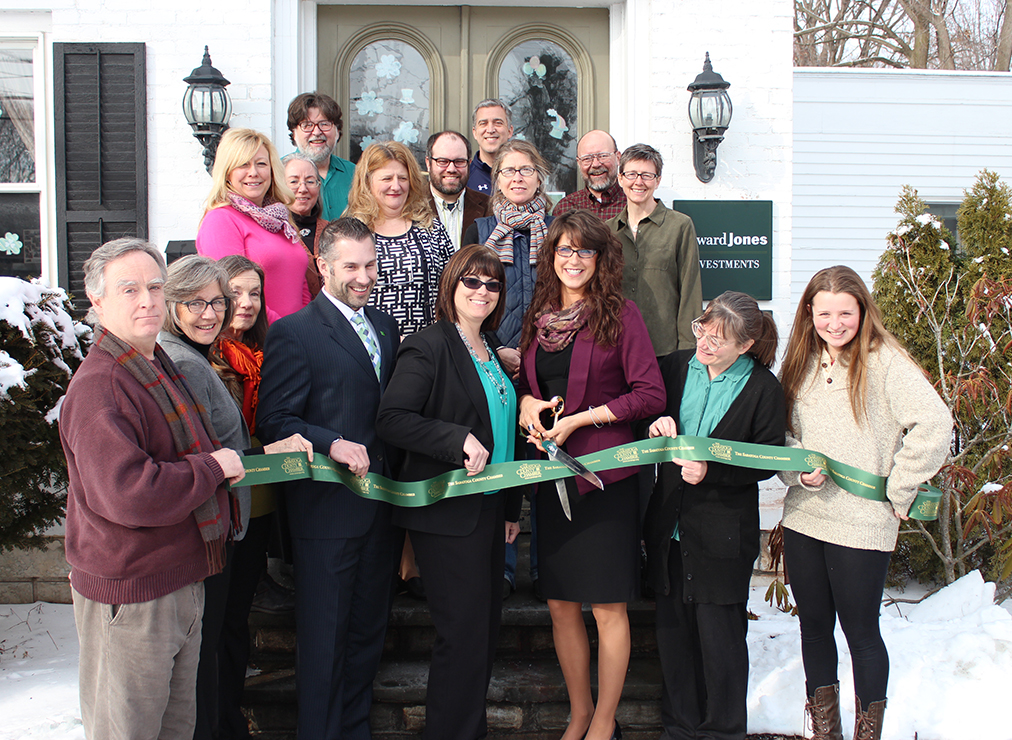 Financial advisor Breanna Fulper and office administrator Lori Lennox held a grand opening for a new office of the financial services firm Edward Jones in Greenwich.
An Irish-themed celebration with local music, food, refreshments was held in March at the 2 Church St. office.
Fulper grew up in central New Jersey on her family's 104-year old dairy farm. She recently moved to Washington County to get married to a local dairy farmer, Reid Lundy, and moved her business with her.
"Although I still consider myself a farm girl and play an important role on our family farm, the drive and work ethic that was instilled in me creates the foundation for my business as a local financial advisor," she said.
She said she has a passion for helping others achieve their financial goals. After graduating from Cornell University, she decided to build a business with Edward Jones because of the firm's ethical reputation and its recognitions from prestigious organizations specializing in client satisfaction and financial advice.
"I'm eager to develop more relationships in the community and create customized financial plans and quality financial solutions that will meet each person's unique financial goals, whether it's planning for retirement, funding a child's college education, embracing tax-advantaged strategies, or protecting money for future needs," Fulper said.
She stressed the importance of building long term, face-to-face relationships with clients, helping them to understand and make sense of financial options. She can be reached at 692-2649.
Photo Courtesy Briana Fulper