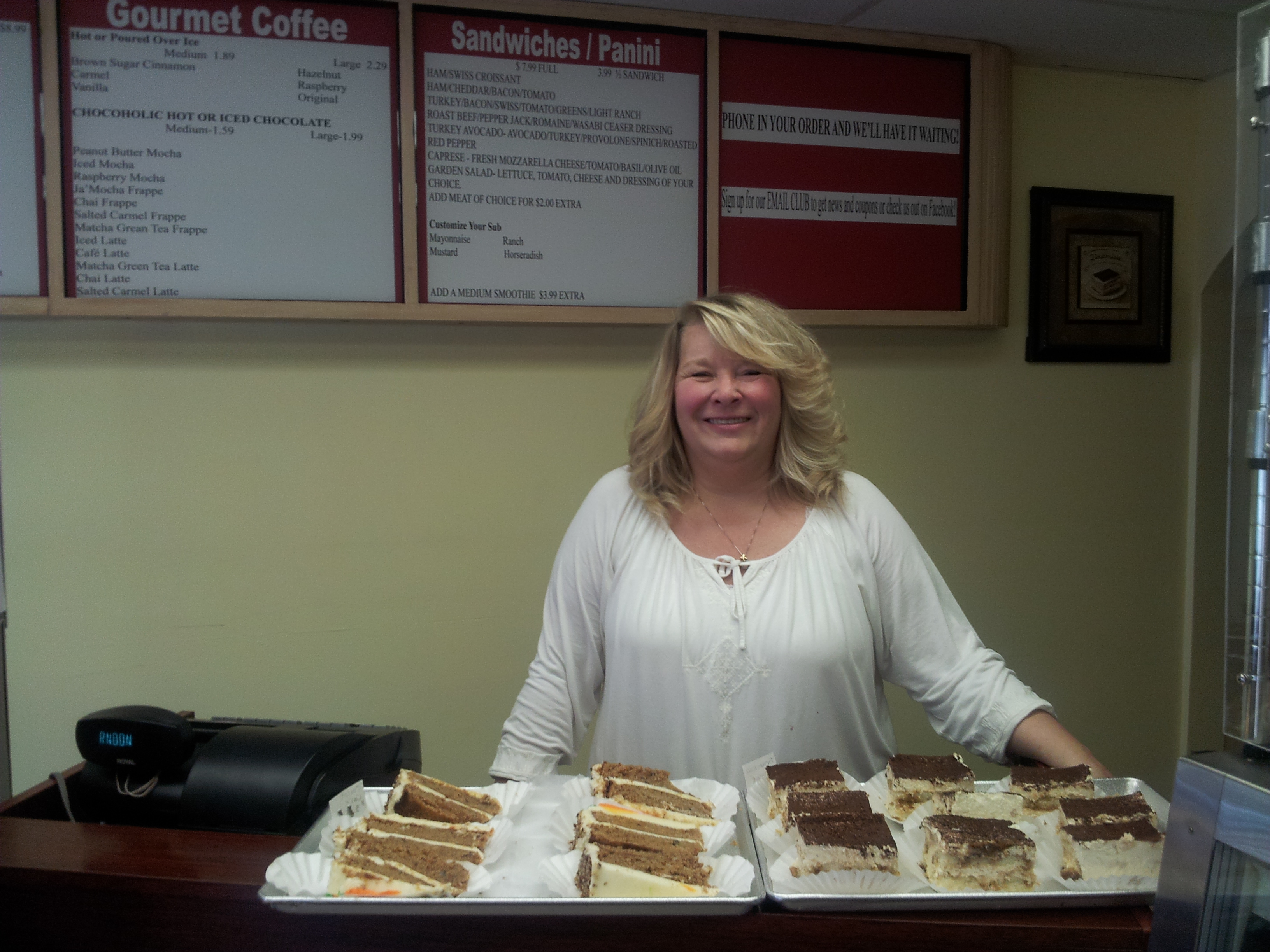 By Barbara Brewer La Mere
Dawn Linseman had no idea that she was going to become a professional baker.
She handled the Paul Mitchell accounts for JC Penney for 15 years. She managed the northeast territory for a gardening company for several years. She continued working for the gardening company after she had purchased a bakery on Glen Street in Glens Falls that she thought her daughter, Pebbles Linseman, would like to operate.
The bakery made the cookies for the ice cream sandwiches at Rookie's Cookies and Cream on Broadway in Fort Edward. But after operating for a year and a half, it closed.
Now, she's engaged in another business. She opened the small building next door to Rookie's, at 326 Broadway, Fort Edward, in April as Sweetie Pies Bakery. Linseman as head baker, her gardening company job abandoned.
The bakery offers eclairs, cannolis, baklava, and a lobster tail pastry (crispy pastry shell with a whipped cream filling) among its offerings. There are croissants, scones, cookies, turnovers, brownies, and pies.
Cheesecake is available in flavors like raspberry, red velvet chocolate, and banana crème varieties and plain.
Linseman said Sweetie Pies will be selling bread in the next couple of weeks. She plans to have Italian bread, sourdough, hardrolls, and cinnamon raisin bread. Sweetie Pies will be the wholesale provider for sub rolls and hard rolls for some other local businesses.
Pastry platters are available. Linseman anticipates that delivery service should start early this summer. "Grab 'n' go" birthday and other special occasion cakes will be available or orders can be placed in advance.
Sweetie Pies also sells a selection of gourmet coffees and smoothies. The smoothies are all fruit. Protein supplements are available for those who would like to add them.
Linseman is hoping that within a couple of years, Sweetie Pies will expand and offer a deli. Bakery hours are Sunday through Tuesday, 7:30 a.m. to 4 p.m. and Wednesday through Saturday, 7:30 a.m. 6 p.m. The phone number is 361-0226. Its website is sweetiepiesny.com.