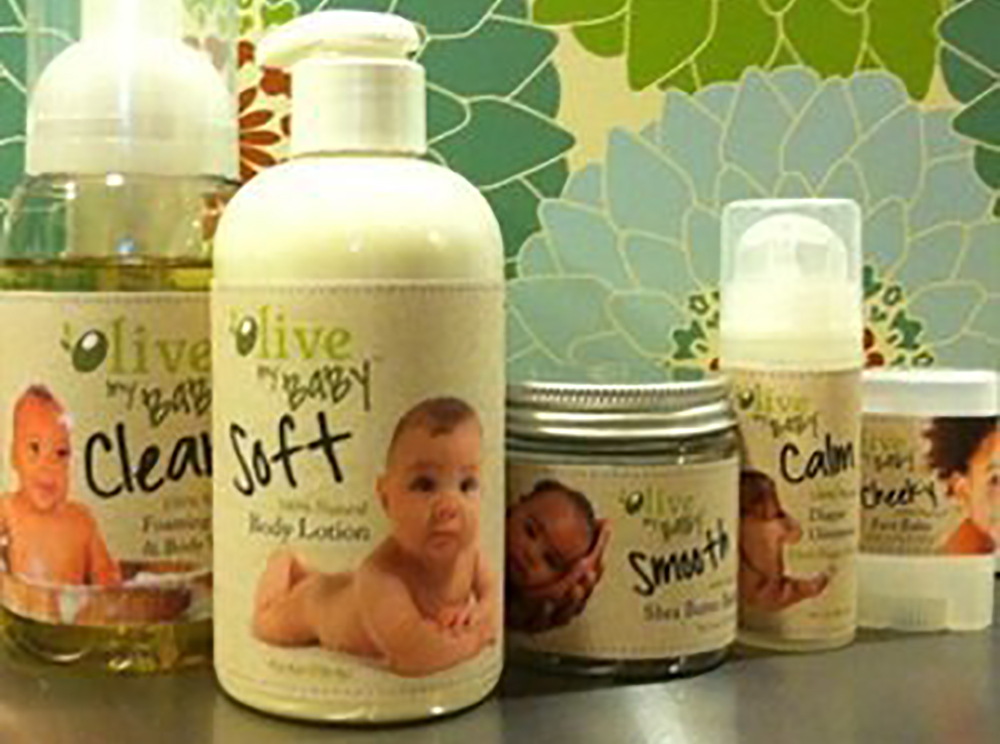 By Barbara Brewer La Mere
Ten years ago, when Kara Scieszka was pregnant with her first child, she was being careful to follow all of her doctor's advice regarding healthy eating and exercise. She wondered, for her own sake and the sake of her child, about materials her skin might come in contact with, which might then be absorbed into her body and that of her baby.
It led to the starting of a business.
She found that labels of personal care and cleaning products had chemical ingredient names that didn't sound like materials her skin should be absorbing. She researched more natural ways to keep her skin and her home clean and healthy. She started creating some of her own products.
Family and friends were soon interested in obtaining the natural products she was creating and so Scieszka made small batches to distribute to them.
Scieszka has a background in marketing. She worked for several companies in Boston and the United Kingdom division of Orvis, as well as for Northshire Books out of Manchester, Vt. Putting all of that knowledge and experience to work, she established an online business selling natural skin care products called Olive Naturally.
Her line of baby items called Olive My Baby appeared in 2011. When she and her husband moved from Clifton Park to Greenwich last June, Scieszka set up a studio in their home for making Olive Naturally products.
She has been selling them at farmer's markets and through local retailers as well as online. Lotions, soaps, and lip balms are a few of the company's products. A more extensive list and description of products is available online at olivenaturally.com.
On June 7, a grand opening is planned for Olive Naturally's first retail location at 100 Main St. in Greenwich. Scieszka will be able to move her manufacturing operations out of her home and into the shop.
She said she will continue to sell products online and at farmer's markets, but looks forward to having a retail space in which to educate her customers about using more natural products.
She said she hopes to bring in other speakers to her space to conduct healthy living workshops.
Scieszka's future plans for Olive Naturally include the addition of line of men's products this fall. Sunscreens and a line of household cleaning products are in the works as well. As Olive Naturally grows, other kinds of natural products will be added, she said.
She said Olive Naturally products have been ordered and sent as far away as South Africa and Dubai and many European countries, but she has made it a point to acquire the ingredients for her products as locally as possible.
Beeswax, honey, comfrey, calendula, and goat's milk powder for Olive Naturally's products all are from Washington County sources. Even boxes, containers, and labels for the company's goods are of local origin. In the case of the shea butter, obtained from the nuts of the shea tree found only in Africa, Scieszka has chosen to obtain it from a Fair Trade source that benefits women in Togo, Africa.
Olive Naturally's tagline, " Live Better, Give Better, " reflects Scieszka's belief that her good fortune in business is meant to be shared. When making a purchase from Olive Naturally, customers are asked to select from 10 charities that Olive Naturally supports. That selection will be the recipient of 10 percent of the purchase price of the product.
A complete list of those charities can be found on the website, but two are local ones. The Agricultural Stewardship Association, based in Greenwich and dedicated to preserving farmland in Washington and Rensselaer counties, is one. Wiawaka, a women's retreat on Lake George, is the other.
Scieszka's passion for safe and natural personal and home care products has led her to work with U.S. Sen. Kirsten Gillibrand on efforts to encourage Congress to revise laws that allow products to be banned only after they are proven unsafe, rather than requiring that products be shown to be safe before they are made available to the public.
Gillibrand signed the bill, the Safe Chemicals Act in 2012. The bill currently sits in the Senate, being reworked and revised.
Olive Naturally can be reached at 860-9624. Scieszka can be e-mailed at kara@olivenaturally.com. The retail location will be open Tuesday through Friday, with Saturdays left open for selling at farmer's markets and festivals.
Photo Courtesy Olive Naturally