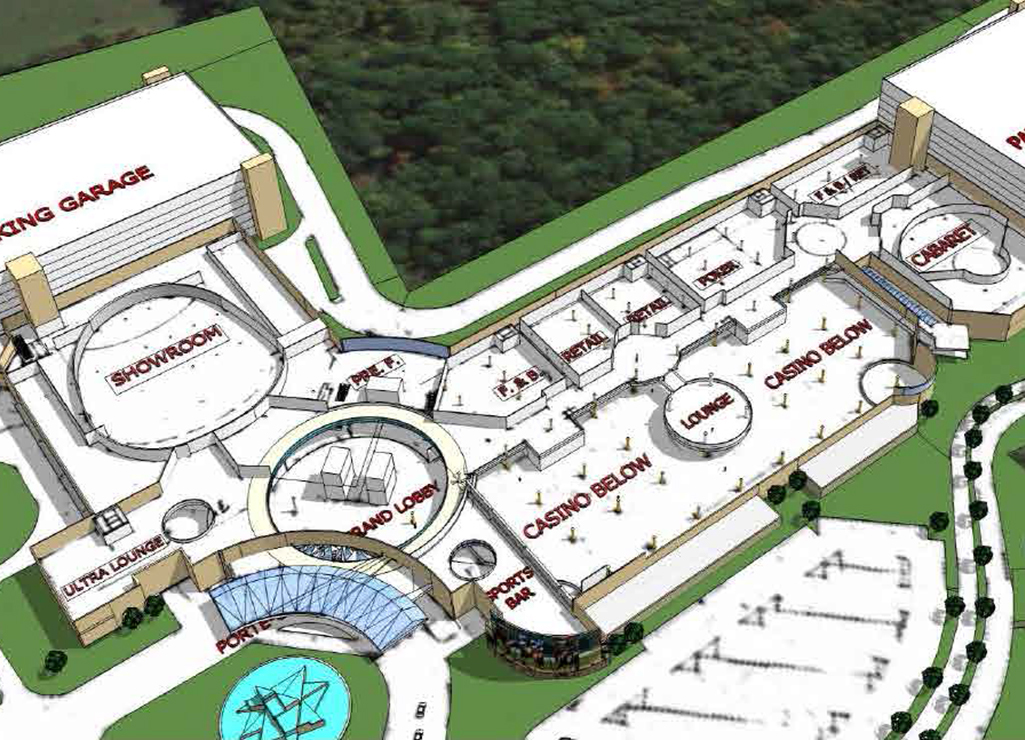 By R.J. DeLuke
Saratoga Casino and Raceway has dropped the idea of a full-fledged casino, with table games like black jack and roulette, in Saratoga Springs.
The local group, whose parent company name is Saratoga Harness Racing LLC, instead decided to go for two of the four casinos to be built over the next couple of years in New York state.
One is at a site on Thompson Hill in East Greenbush, Rensselaer County. The other is farther south in Newburgh, not far from the Thruway.
Saratoga Casino and Raceway is one of the 21 entities that submitted proposals to the state. Each applicant paid a required $1 million application fee.
Saratoga Casino and Raceway is the only one to put themselves in the running for two casinos in the three areas the state has targeted for casinos.
The four new casinos will be allowed in three regions: the Saratoga-Albany region; (where the East Greenbush site is located) the Catskills and the Hudson Valley, which includes Orange, Sullivan and Ulster Counties (where the Newburgh site is located); and a region in central New York, running from Binghamton north to the Canadian border.
Rita Cox, senior vice president of marketing and external affairs at Saratoga Casino and Raceway, said one proposal is not a fall back position against the other. The goal is to have two winning proposals.
"Absolutely. We would not have rolled out both and put $23 million on the table if we didn't think we would have the best possible proposals and be able to do the best possible job," she said.
The group is also going to be busy locally, following through with the expansion of its Saratoga facility that officials announced last year. That $30 million project includes a 120-room hotel with guest spa, indoor pool and lobby bar, a 24,000 square-foot, multi-purpose event center, and a fine dining restaurant.
"We have a great team assembled and we're very ready and able" to put their ideas to work and run successful casinos, she said.
Final applications are due to the state no later than June 30. Announcement of the successful bidders will be in the fall.
Photo Courtesy Saratoga Casino and Raceway