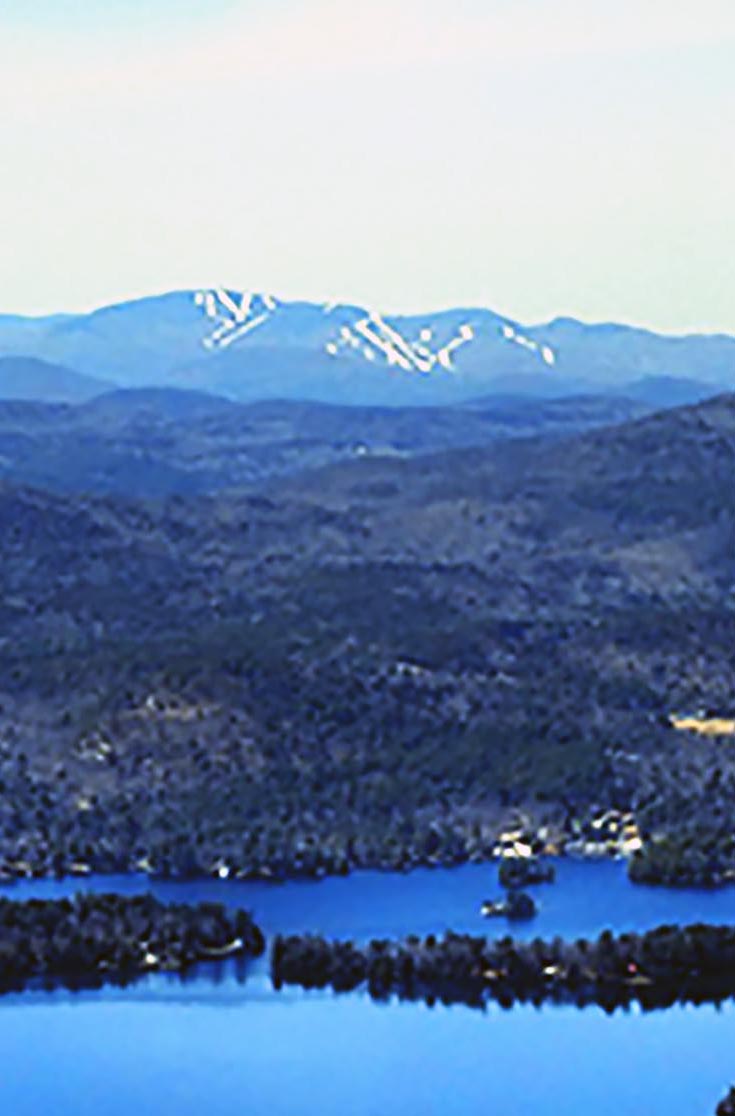 Gore Mountain officials said the ski resort will replace its 30-year-old Adirondack Express high-speed triple lift this summer.
The $6.2 million project will result in a new high-speed detachable quad that officials said will offer guests a smoother, faster, and more reliable ride out of Gore's primary base area.
Also, the new unloading zone near the mid-mountain Saddle Lodge will be lowered and restructured to provide an easier egress to the slopes.
Adirondack Express II has a capacity of 2,400 people per hour, 300 more than the previous lift, according to Gore officials. Padded chairs and eight fewer towers will make for a comfortable ride, and the lift can operate 38 percent faster than its predecessor.
After unloading from the Adirondack Express, guests can access terrain on Gore, Bear, Burnt Ridge, and Little Gore Mountains. Access trails to facilitate getting around Gore Mountain's vast four-peak network of development, such as the "Hedges" connector that opened last season, will continue to be added, said Gore officials.
The previous triple was the oldest high-speed lift in North America, according to Gore, which made for complicated maintenance and part replacement.
Gore has already started preliminary work and expects to complete the project by the next winter season.
The Adirondack Express II project is enabled in part by increased investments in New York State Olympic Regional Development Authority (ORDA) facilities that were included as part of Gov. Andrew Cuomo's 2014-15 budget.
Gore officials also noted its J-Bar is getting a new "soft start" feature to provide an easier, more comfortable guest experience when the lift restarts in that beginner area. Also, permanent tower snow guns on the Topridge Trail have been prioritized.
Officials said four new trails opened during 2013-14. The largest trail expansion was the Boreas Glades. The Hedges trail provided new access from the top of the Burnt Ridge Quad to the Tahawus trail on the North Side. Two other new glades, Ridge Runner Glades and "Little Gore Glades enhanced Gore Mountain's ongoing re-development of the Historic North Creek Ski Bowl.
The lower portion of Moxham was widened for better access into the North Creek Ski Bowl as well as making a better starting location for freestyle events, Gore officials noted. Extensive renovations to the children's learning experience included the installation of a new 150-foot conveyor lift. Similar to moving walkways at airports, conveyors transport beginner skiers and riders uphill safely and easily. The new Greenway Conveyor is accessible from just outside the Mountain Adventure Center in the Northwoods Lodge.
From the top of it, children can ski back down, access the base of the Bear Cub Poma, board a second 100-foot conveyor or explore the newly improved terrain garden offering gentle earthen features that help develop skills and shape turns. Meanwhile, the interior of the Mountain Adventure Center was expanded by approximately 30 percent and features an improved registration and ticketing area.
Snowmaking enhancements included powerful tower-mounted fan guns in both the Saddle area above the entrance to Twister and on Cloud, said Gore officials. Additional pipe work, tower gun installations, and other reconfigurations that add to the strength and efficiency of the system are in place.
The facility's new deck off the recently renovated Tannery Pub & Restaurant seats 108 people with slopeside views. This serves as a gathering place for food, drink, and live entertainment outdoors year-round.
To the left of the Tannery Pub entrance, Gore built a new service area for specialty coffee drinks and morning snacks beverages and a small menu for skiers ending their day.
More information is available at www.goremountain.com.
Photo Courtesy Gore Mountain