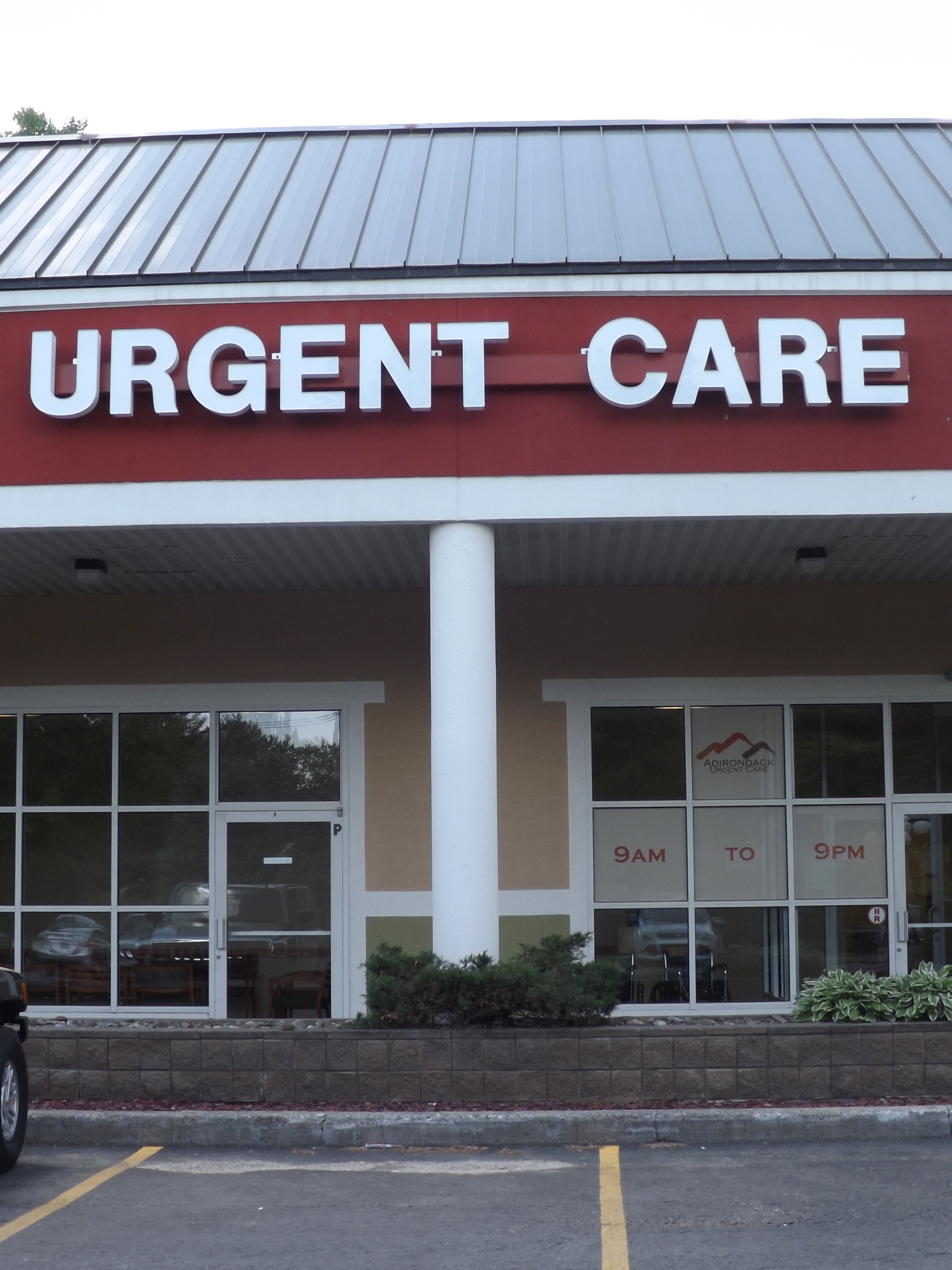 Adirondack Urgent Care opened its doors in early June in the Mount Royal Plaza, 959 Route 9, Queensbury. Officials said a state-of-the-art facility will be staffed by experienced emergency medicine physicians, physician assistants and nurse practitioners and will be open seven days a week from 9 a.m. to 9 p.m.
With on-site lab and x-ray services, patients seeking treatment of minor to moderate illnesses and injuries can expect expedited diagnosis and treatment, officials said.
"By being open 12 hours a day, the idea is to be accessible to the population of visitors in the Queensbury-Lake George region as well as to local patients who cannot schedule an appointment with their primary care provider due to work or other scheduling conflicts," said Dr. Todd Duthaler, administrative medical director of Adirondack Urgent Care.
"Our office will send copies of the patient's visit record to their
primary care provider to ensure continuity of care. Patients will be
referred to local specialists when their condition requires follow-up of
that nature."
"Generally, the time a patient waits to be seen is significantly shorter than in a hospital emergency department," said Dr. Jason Bernad, clinical medical director. "For less serious problems or injuries, it is a great alternative. Insurance co-pays are also usually less expensive for an urgent care visit than they are for an emergency department."
Patients are seen on a walk-in basis and no appointments are necessary. Most major insurances are accepted.
Alliance Emergency Systems LLC is Adirondack Urgent Care's parent company and is a wholly owned subsidiary of Saratoga Emergency Physicians PC. Saratoga Emergency Physicians contracts to provide professional services and staff for the Saratoga Hospital Emergency Department as well as Wilton Medical Arts Urgent Care and, with Albany Medical Center, to provide staff at Malta Med Emergent Care. Saratoga Emergency Physicians also runs Saratoga Inpatient Physicians, a practice at the Saratoga Hospital. The Adirondack Urgent Care phone number will be 223-0155 and the web address is www.ADKUC.org.