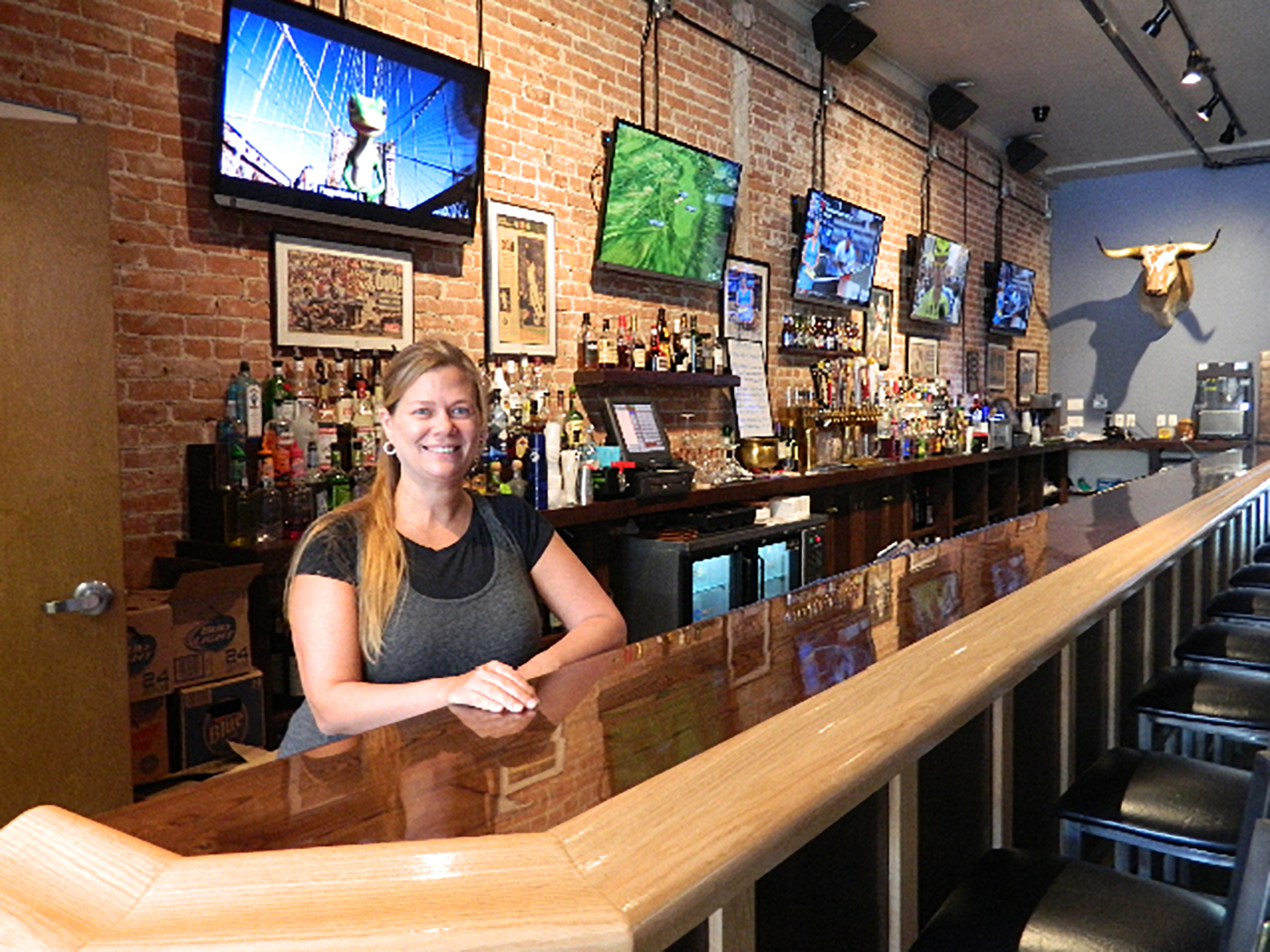 By Jennifer Farnsworth
It's been just over a year since a fire destroyed the popular Glens Falls Bullpen Tavern in Glens Falls.
To see the restaurant owners in action one may forget just how far they have had to go to restore it. The 2,200-square-foot bar/restaurant is back in business and owner Paul Bricoccoli said they are happy to welcome back people who they think will appreciate both the ambiance that they created and the upgrades.
Bricoccoli said so far, patrons are excited to see the changes
"Everything has been so well received. From the menu changes to the second-floor facility upgrades, the response has just really been great," he said.
One of the biggest changes is the replacement of the galley-style kitchen. The large full-service kitchen is now located in the basement. The new kitchen will serve more than the traditional bar food on the menu before the fire. In addition they will have burgers, wraps, quesadillas and salads. Bricoccoli said many of the loyal patrons were amused by some of the changes.
"Some of our longtime customers got a kick out of the addition of salads, but again the changes have been so well received and we still have all the bar favorites, " said Bricoccoli.
The fire that originated from a lit cigarette left only the beams and some brick from the original structure. The owners were able to use that as part of the more modern look of the bar. Exposed brick, 18-foot ceilings and ductwork has been also been a hit with customers. "I have actually heard people describe the place as 'urban chic.' I don't know if we are quite that," said Bricoccoli.
The second floor got a makeover as well. The second floor is more of a banquet facility that can hold around 75 people. It has already been in use for several events. An elevator has been installed to access it.
A 70-inch interactive television is part of that area and people can Skype in family members and friends to their event.
"We have had rehearsal dinners, retirements, and other events up there already. It's a great space. We have had eight events already and are now booking into fall," said The website is in the process of being updated to show off the changes and upgrades. They are also working with the Adirondack Regional Chamber of Commerce to plan an Open House event.
Photo Lisa Balschunat Photo