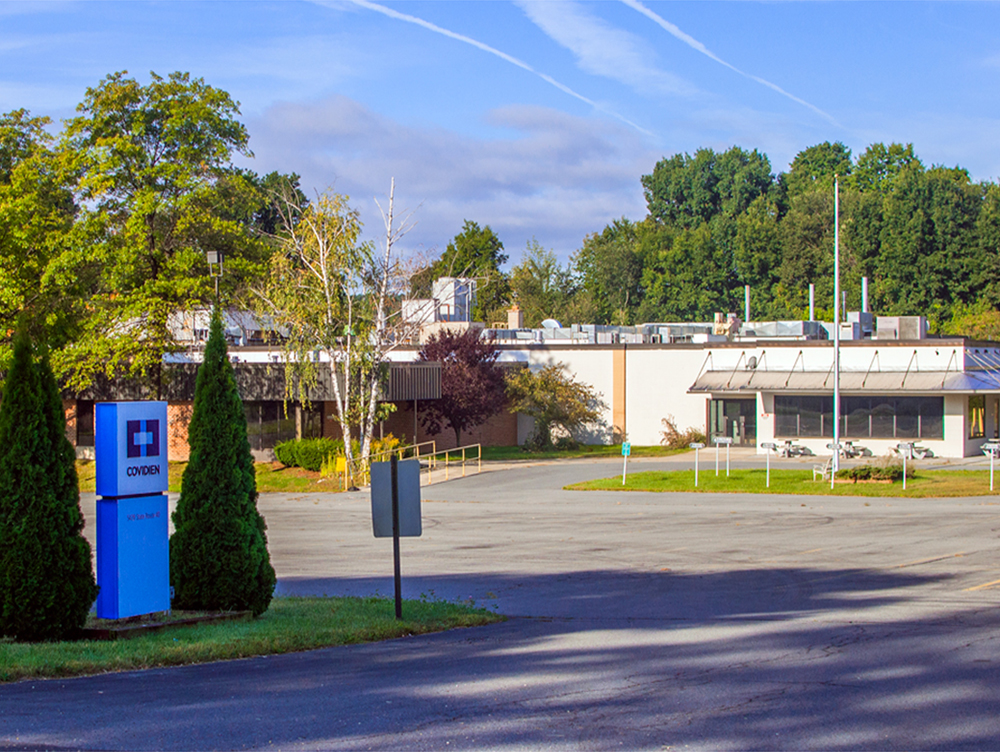 By Barbara Pinckney
Marge Randles was close to moving
production facilities for her Argyle Cheese
Farmer out of Washington County when a
better idea came to her.
Now, Randles and a group of downstate investors
calling themselves The Noah Project
LLC are hoping other area businesses will
follow her lead in moving into the former Covidien
catheter plant on Route 40 in Argyle.
Noah Project–so-named for one of Bill
Cosby's best-known comedy routines–
closed on its $422,000 purchase of the
85,000-square-foot building in early August.
"We are looking to use it as space for small
businesses and others that need warehouse,
production or office space," Randles said.
Randles, who makes yogurt, artisan
cheeses and other items from milk produced
on her family's farm on Coach Hill Road, had
been looking for a new manufacturing site for
a few years. The 1,200-square-foot building
Argyle Cheese Farmer now occupies is far
too small to keep up with growing demand
for the company's products.
"We had to do something," she said. "We
were probably a month away from signing on
some land in Saratoga County, but our hearts
have always been in Argyle because our raw
resource, our milk, is here. It just felt right
to try to keep the business here."
The Covidien plant, which had employed
about 200 people, has been vacant since
June. The company announced in 2011 that
it was moving manufacturing of its medical
devices to Mexico and Costa Rica. Production
ended in March.
Argyle Cheese Farmer will occupy 20,000
square feet of the building. Randles said the
space will require a good deal of retrofitting
to make it right for food production. It will
be fully automated, increasing the efficiency
of her operation.
Ramping up production, and opening
a new retail store to replace the tiny one
at the farm, will require at least four new
employees in the first year, she said. The
company expects to hire about 20 people
over the next five years.
While Argyle Cheese Farmer's new space
requires a good deal of work, other tenants
may not have to make any changes to the
space they select.
"If you need an office, you can basically
move in and it's all there," she said. "It has
Internet and phone and everything. In fact,
it is fully furnished. [Covidien] left all the
furniture. It is beautiful."
Because the plant made medical devices,
it includes clean rooms and a central vacuum
system.
"It is amazing," Randles said. "The building
is equipped, for manufacturing purposes,
with internal utilities such as compressed
air, cooling towers. All that stuff is still sitting
there. So really, how ready the space is
all depends on the business."
In addition to office and manufacturing
space, the plant contains warehouse space.
How many businesses the building–
which has not yet been renamed–can
hold will depend, again, on the types of
businesses that decide to move in and their
space needs. Randles said she has received
some interest from area businesses, but has no commitments.
She understands that filling the building
could be a challenge. Argyle, population
3,800, is a rural community made up primarily
of farms. It has no exit on the Northway,
and there is no municipal water or sewer
although the plant does come with an ample
supply of high quality water.
"On the plus side, it's a beautiful spot, a
great clean building, there are no traffic jams
in Argyle, and there is a good labor source
in this area," Randles said. "Two hundred
people lost their jobs when that plant closed
and they are trained individuals. We have
hired a couple of them already."
She noted that lease rates will also be
more reasonable than in nearby Saratoga
County.
Her hope is to make the plant a destination
location, particularly for businesses
like hers and their customers–people who
like to see how and where the food they eat
is made.
"Washington County has great food produced
here," she said. "This [building] could
be a great place to do it."