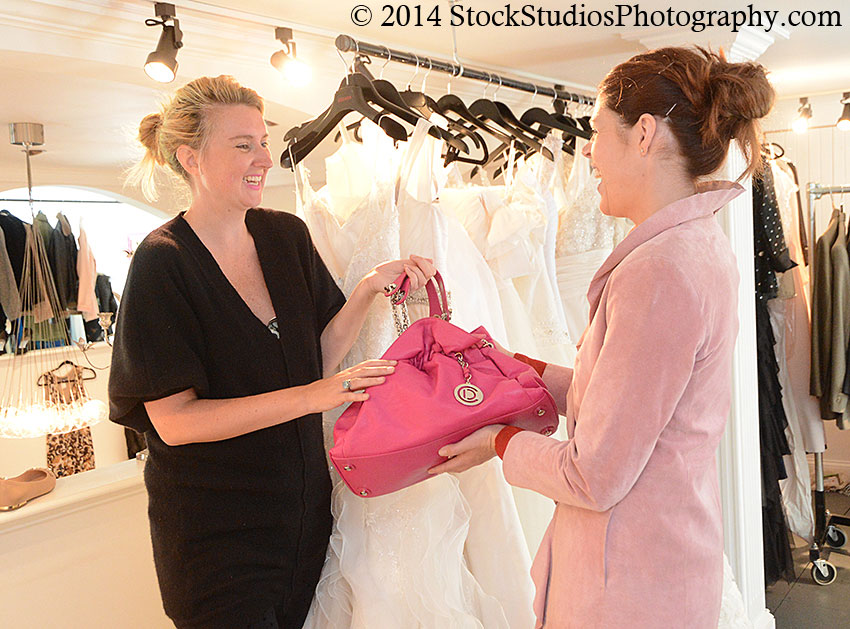 By Liz Witbeck
The owner of Bride and Gown in Glens
Falls has opened a second store, Saratoga
Closet in Saratoga Springs.
Eliza DeRocker opened the store in
July. It offers high-end, luxury fashion at
off-Broadway prices.
DeRocker graduated from the Fashion
Institute of Technology and worked as a
handbag designer for several labels including
Chanel, Bebe, and Ralph Lauren before
launching her own line. Her passion for
fashion led to opening the second store,
she said.
Saratoga Closet, at 38 Van Dam St., carries
luxury brands including Gucci, Prada,
Jimmy Choo and Manolo Blahnik. The store
sells tops and pants, dresses and skirts,
handbags and other leather goods, shoes,
coats and jackets, and fine jewelry.
Saratoga Closet also features a bridal
section of well-crafted gowns from luxury
retailers, although the majority of the
bridal line can be found at her Glens Falls
shop.
Margaret Newman creates jewelry for
the store. The 81-year-old has more than
10,000 pieces on display. Her jewelry includes
precious gem luxury goods.
DeRocker sources items from fashion
stylists in New York City, where she lived
for 10 years. She also goes to consignment
shops to find items.
Back at her store, DeRocker prices
everything to sell. Customers can get a
discount on luxury items here that they
cannot get at other places.
"There's something for everybody here,
whether it's a $5 J Crew wallet or a $1,000
purse," she said.
DeRocker has a team she says is very
knowledgeable about the fashion industry
working with her at the store. "The key to
success is customer service," DeRocker
said. Soon, she plans to open another bridal
store in Boston, featuring luxury gowns at deep discounts, similar to what she offers
at her Glens Falls location.
"Most bridal stores only carry three
brands. We carry 85," she said. Customers
will be able to get a wedding gown for
anywhere from $100 to $3,000.
Hours of operation are Monday and Tuesday,
11 a.m. to 5 p.m.; Wednesday through
Friday, 11 a.m. to 6:30 p.m.; Saturday, 10
a.m. to 4 p.m.; and Sunday, noon to 3 p.m.
The phone is 879-5012.
For more information, visit www.thesaratogacloset.com.