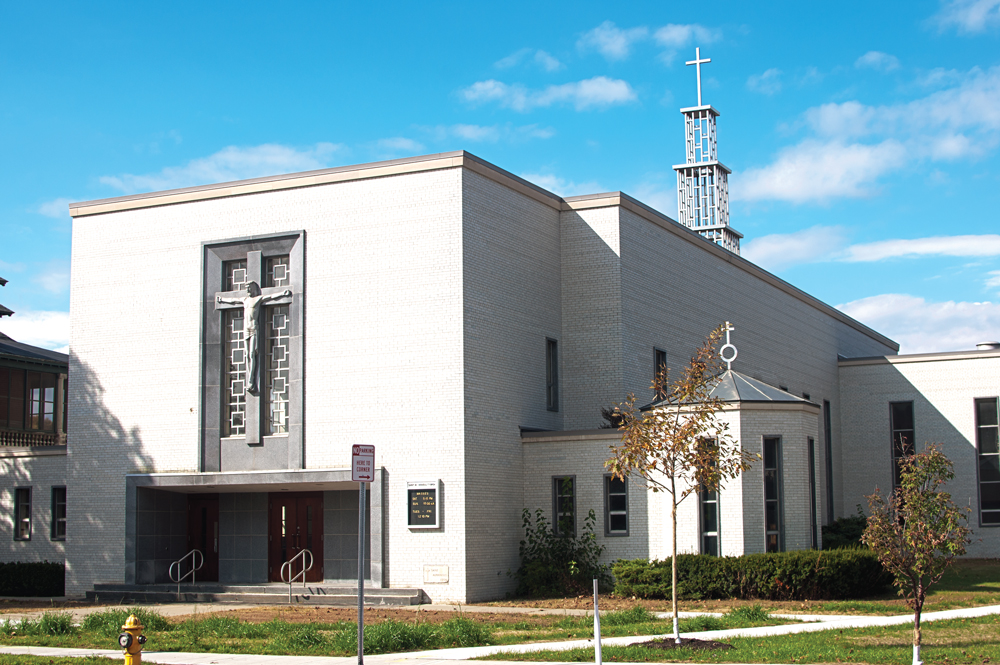 Mayor John A. Diamond and JUST Beverages
recently announced that Glens Falls will
be home of the company's first production
facility in New York state.
Mayor Diamond said it is "an exciting first
step" in a unique joint public-private venture.
JUST Beverages CEO Grace Jeon said that
the city of Glens Falls, along with the Town of
Queensbury, Warren County EDC and business
leaders "have shown tremendous support, creativity
and initiative thereby facilitating JUST's
decision to call the Glens Falls region home."
This paves the way for JUST to bring the first
of many new products to market, starting with
a beverage product, Jeon said.
With site selection in Glens Falls complete
— the former St. Alphonsus Roman Catholic
Church on Broad Street — the focus shifts to
preparing the production facility, infrastructure
and local team towards the debut of JUST
Beverages in 2015.
Diamond and Jeon said that JUST seeks to
cultivate a long-term partnership with the City
of Glens Falls and surrounding community to
provide municipal revenue and ongoing economic
development through JUST's operations
and marketing of its beverage.
JUST CEO Grace Jeon said that "there is
much more good work to be done but with the
continued support from the community, JUST
Beverages will be nationally marketed in 2015."
The company will feature a Glens Falls
identity in its labeling and branding.
JUST is a newly formed startup. It began
with vision and energy for a business platform
of consumer packaged goods that are better for
you, better for the environment, and better for
the communities.
This energy has driven the creation of a
business that is now close to launching the
first of many new products under the JUST platform, the company said. For JUST, it
means food and beverages that promote good
health and wellness in a way that meets the
demands of today's hectic lifestyles. According
to the company, the focus is on tasty nourishment
with clean, natural and wholesome
ingredients.
For JUST, better for the environment means
utilizing innovative packaging derived from
renewable resources, contributing to a smaller
carbon footprint, and promoting increased
recycling access and compliance.
The company said it will work with its partners to include integration of clean technology
throughout the entire chain.
Officials said better for the community
means developing partnerships with communities
that would stand to benefit greatly
from JUST operations via job creation, revenue
models for use of renewable resources,
increased community exposure and traffic, and
other community-driven initiatives.
The JUST team is committed to "a culture of
continuous improvement across all key areas
of wellness, environment and community,"
officials said.
Photo courtesy of Jake Van Ness