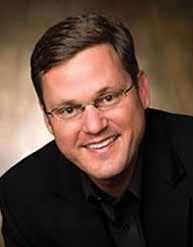 The Adirondack Regional Chamber of
Commerce will host New York Times bestselling
author and motivational speaker Tommy
Spaulding in an event at the Charles R. Wood
Theater, 207 Glen St., Glens Falls, on Oct. 31.
The doors will open at 7:30 a.m., with the
presentation starting at 8 a.m.
Spaulding is a world-renowned speaker
on leadership, he has spoken to hundreds of
organizations, associations, educational institutions,
and corporations around the globe.
His first book, "It's Not Just Who You Know
(Transform Your Life and Your Organization by
Turning Colleagues and Contacts into Lasting,
Genuine Relationships)," published by Random
House in 2010, is a New York Times, Wall Street
Journal and USA Today national bestseller.
His presentation will be based around the
power of relationship building, not only for a
business, but for people's lives, ARCC officials
said.
After his presentation, there will be a book
signing and meet-and-greet opportunity in the
Wood Theater lobby.
Spaulding is also the former CEO and president
of one of the largest nonprofit organizations
in the world, Up with People, and founded
Leader's Challenge.
He earned a bachelor's degree in political
science at East Carolina University in 1992.
At ECU, Spaulding was named senior class
president and was the head of 12 different
organizations and was asked to speak at
commencement. Later he received an MBA
from Bond University, where he was a Rotary
Ambassadorial Scholar in 1998 and a master's
in nonprofit management from Regis University
in 2005 where he was a Colorado Trust Fellow.
The event is open to the public at a cost of
$25 per person. To register, call the ARCC at
798-1761 or go to www.adirondackchamber.org
to register online.
Photo Courtesy Spaulding Companies