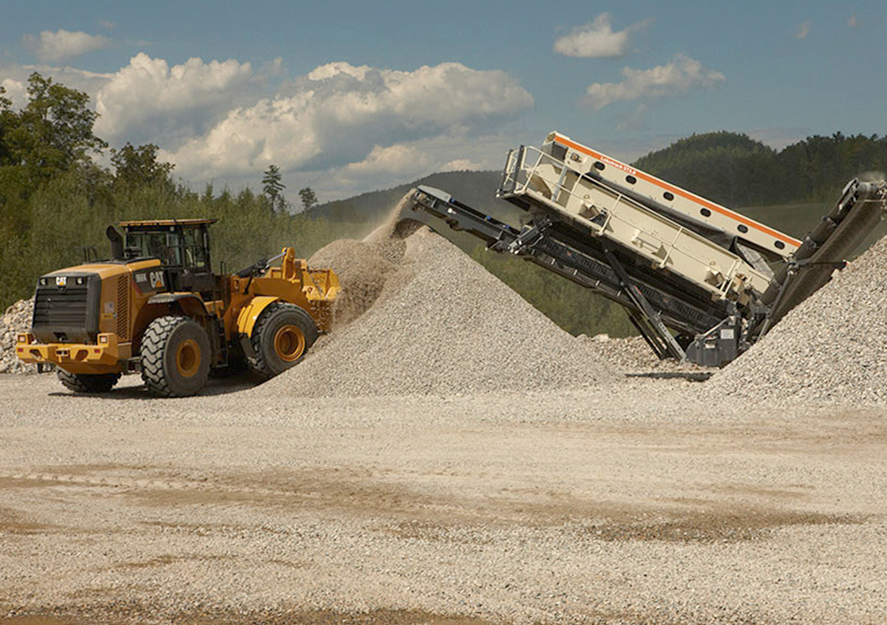 BY JILL NAGY
Dana and Reuben Ellsworth added the
Mohican Quarries in Fort Ann to their growing
family of extraction- and construction-related
businesses when they purchased it last March.
The company — which owns Ellsworth &
Son Excavating Inc. in Lake George as well
as Jenkinsville Sand & Gravel LLC at 201 Jenkinsville
Road in Queensbury — will soon erect
a new building on that property at 310 South
Old Route 4.
Dana Ellsworth, who manages the business,
said the new quarry serves as a source of rock,
mainly granite and quartzite, for landscapers,
homeowners and builders.
The addition of a new building will allow
processing activity to move indoors, facilitating
year-round operation. Ellsworth said the
company "hopes to break ground before the
snow flies" for the 75-foot by 100-foot building.
The Fort Ann quarry is "a new adventure"
for the Ellsworths, she said.
As residential and commercial construction
continues to pick up in the area, the company
will be ready to supply locally quarried stone for
fireplace fronts, landscape rock and the like,
the owners said.
The Ellsworth business began almost 50
years ago when Rueben's father began Ellsworth
and Son Excavating in Lake George. His son and daughter-in-law bought that business in
2011 and now own and operate it but, according
to Dana, her father-in-law "will always be part
of something." Although retired, he remains
active.
In 2010, the Ellsworths bought the Jenkinsville
Sand and Gravel quarry in Queensbury.
That facility and the one in Fort Ann complement
each other: Jenkinsville is mainly a source
of sand and gravel; Fort Ann the source of stone.
E&S Concrete Inc. in Fort Ann joined the
family in 2012, followed by the Mohican Quarries,
also in Fort Ann, in March.
Total employment for all of the businesses is
about 50 people during the peak construction
season, down to about 40 currently as winter
approaches.
"Not bad for a little mom and pop operation,"
said Ellsworth.
While Reuben was essentially born into the
business, Dana "married into it" 15 years ago,
she noted. She manages the Fort Ann and
Queensbury operations and Reuben looks after
the Lake George enterprises.
She hopes that the business will remain in
the family but, with their children only 9 and 13
years old, it is too soon to tell. Meanwhile, she
"absolutely" enjoys her work, she said.
Jenkinsville Sand & Gravel can be reached
at 792-4102.
Photo Courtesy Jenkinsville Sand and Gravel LLC