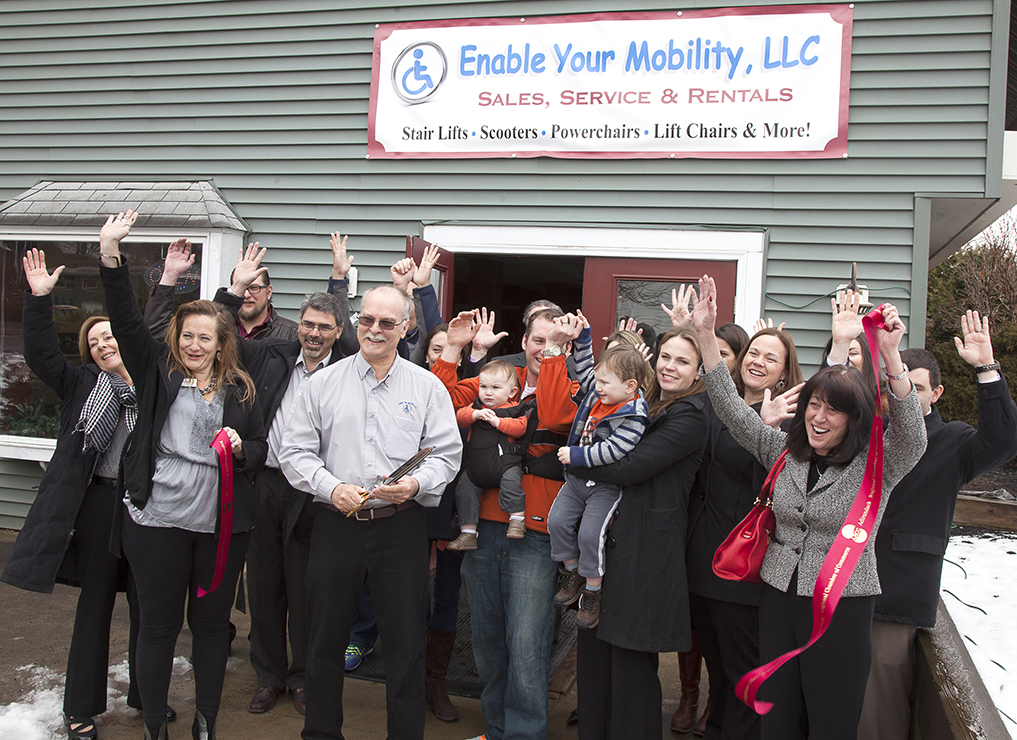 BY JENNIFER FARNSWORTH
Many people at some point in their lives could
find themselves in the market for something with
which to assist in their mobility, or perhaps the
mobility of a loved one.
Bob Sefcik, owner and operator of Enable You
Mobility LLC in Queensbury, has answers to the
many questions that surround such an important
decision.
Enable Your Mobility recently moved to a new
location at 1042 Route 9, across from the Davidson
Bros. Brewery and next to Louis Jewelers. Prior to
the move, Sefcik was in Gloversville for two years.
"We have everything that people in this state
need. Helping out hospitals, nursing homes, anyone
facing issues with getting around," said Sefcik.
Sefcik runs the business on his own and serves
many local hospitals, nursing homes and individuals.
Beyond providing equipment, Sefcik also providers
customers with products and information
on managing pain.
He recently started carrying the Laser Touch
One, a pain relief device that uses low-level laser
therapy and micro-current electrical stimulation.
Servicing equipment is also a major component
to the business. Sefcik said a person's mobility is
important, so when a product needs repair, they
want it done right and done quickly by someone
they trust. He is able to provide service or installation
of a stair lift, platform lift or ramps, scooters,
power chairs and lift chair.
The company also has an inventory of used
items as well as rentals.
Enable Your Mobility is now carrying a new
product called iWalk2.0. It allows clients to rest
their knees and shift their weight onto their shins
in a way that allows them to rid of crutches and
have the freedom to walk with a foot injury, said
Sefcik.
They also carry Golden Technologies Scooters
and powerchairs, along with lift chairs, Rollators,
canes, and home health care products and hiphigh
chairs .
"We are here for not just long term mobility
issues but recovery after surgery as well," said
Sefcik.
The company website is www.enableym.com.
The phone number is 636-3414.
Photo by Todd Bissonette Photography