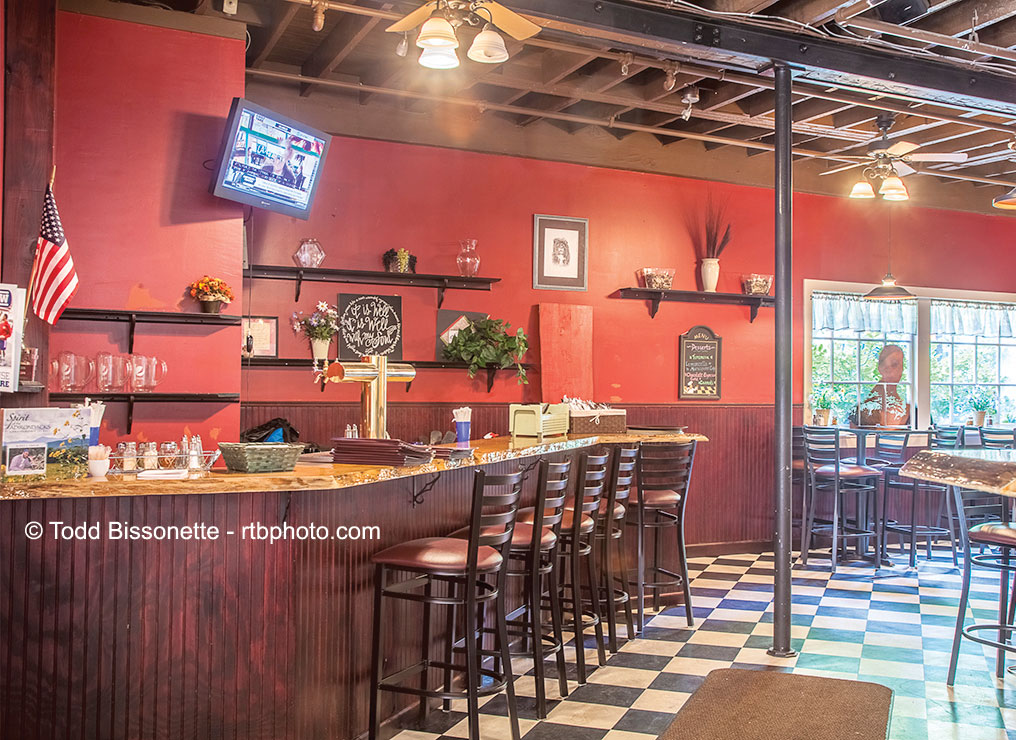 BY LIZ WITBECK
Cornerstone Pizza Café has moved to a
new location at 21 Ridge St., Glens Falls.
The move, completed in June, was eagerly
anticipated by owners Tony and Robin
Chiaravalle.
"Anytime you are able to move to a heavy
pedestrian area, the hub of a community, it's
a great opportunity," said Tony Chiaravalle.
The restaurant was previously located at
122 Bay St.
Since moving to the Ridge Street location,
Cornerstone Pizza Café has seen a significant
increase in walk-in customers, he said. Being
in downtown Glens Falls has also given the
restaurant more publicity as well.
"We hope the next time people go out
to eat, we will be on people's minds," said
Chiaravalle.
Some interior design work was done to the
Ridge Street location including the installation
of a pick-up counter. Robin Chiaravalle
did much of the interior renovations.
Chiaravalle and his father operated La Rome restaurant together for a brief period
of time. He left the food industry briefly but
said he had a "calling" to come back and
operate Cornerstone.
The Chiaravalles are excited to be able to
do business in Glens Falls.
"We love the Glens Falls community. We
have been here a year and a half. The sense of
cohesiveness is overwhelming. We look forward
to establishing our roots here," he said.
Cornerstone Pizza Café has a full Italian
dinner menu. The restaurant also has pizza
slices available to go. It will be receiving
its beer and liquor license in the coming
months.
"Our service sets us apart, the feeling
you are really cared for. We really want to
make your experience memorable," said
Chiaravalle.
Cornerstone Pizza Café is open Monday
through Saturday from 11:30 a.m. to 9 p.m.
and closed on Sundays. Reservations are
not required. For more information, call
793-5522.